Tell Us
We want to know: What's the best young adult novel or graphic novel you've ever read?
Help us make a guide to YA fiction.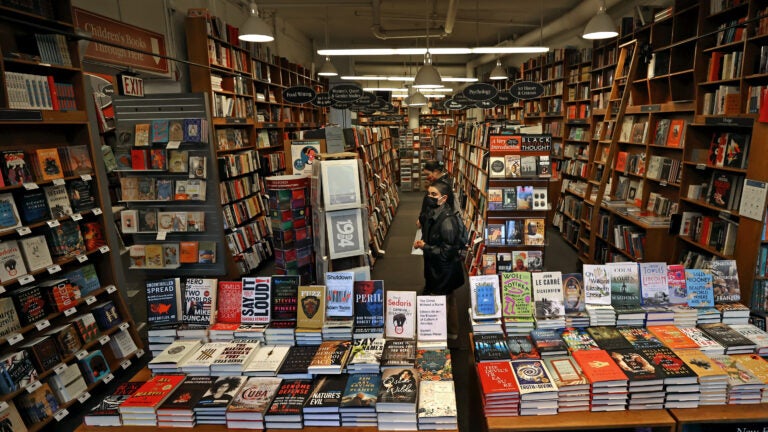 If you love to read, chances are you can think of a story you read in your youth that has stuck with you to this day and shaped the way you read.
Great young adult fiction can capture the imaginations of both the young and the young at heart. In fact, some of the best classic and contemporary reads come from YA fiction writers.
Novels like "Little Women," "The Catcher in the Rye," and "To Kill a Mockingbird" have all become staples of American literature, and each was originally intended for young audiences. Today, some of our most prolific writers, like Jenny Han and John Green, are YA fiction writers.
This month, the Boston.com Book Club is reading "Slip," a young adult graphic novel written by Marika McCoola and illustrated by Aatmaja Pandya. The book is our first YA pick of the year and our first-ever YA graphic novel pick.
As we read "Slip," we want to know the young adult titles that Boston.com readers love. Help us create a guide to the best YA fiction by sharing your favorite young adult novels or graphic novels.
Whether it's a book you read as a teen or in adulthood, tell us why you think it deserves a read by filling out the survey below or emailing us at [email protected]. We may feature your response in a future Boston.com article or social media content.
What's your favorite YA read?
---
Join our virtual Book Club discussion
Joining McCoola to talk about "Slip" will be Katherine Nazzaro, the manager of Porter Square Books: Boston Edition. The Boston Edition — Porter Square's second location — is located inside Grub Street's new complex in Boston's Seaport, and opened last fall, a process that Nazzaro led. Nazzaro has been in bookselling for four years and came to Porter Square via Trident Books in downtown Boston. She is a self-described "big fan of all things genre," particularly romance, horror, science fiction, and fantasy, and "Slip" has a lot of those elements in it, making her a natural fit for this discussion.
Join Marika and Katherine at 6 p.m. Wednesday, July 27. RSVP today!
Buy "Slip" from: Bookshop | Porter Square Books