Tell Us
Book Club: What are the most powerful words or phrases that bring you hope?
Tell us the words, mantras, or phrases that mean the most to you.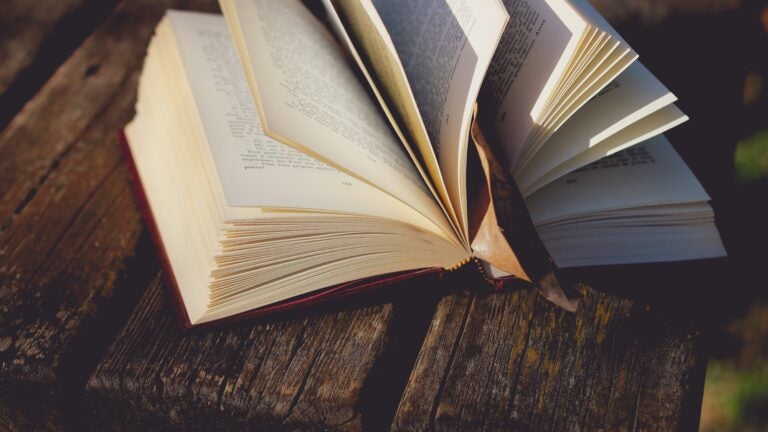 In difficult situations, what we tell ourselves and the words of others can be a source of strength to help us to persevere.
The power of language is shown in this month's Boston.com Book Club pick, "Yonder" by local author and Emerson professor Jabari Asim.
Set in the antebellum South, "Yonder" is primarily told from the perspective of an enslaved group of people who call themselves the "Stolen." In the novel, Asim explores the power of words and of language as we follow their lives in bondage on a plantation with slave owners, known in the book as "Thieves." Through this work of historical fiction, Asim also follows the Stolen's spiritual lives — like what hope they can have for themselves and their children under their captor's rule.
In a recent interview with NPR, Asim discussed the novel's title and how yonder signifies the mystery of what's beyond the characters' confined area.
With Asim's use of language playing a key aspect of "Yonder," we want to ask readers about the words and language that have shaped them as Book Club reads this month's pick.
What are the most powerful words that have stayed with you through hard times? Tell us the words, mantras, or phrases that were either told to you or you tell yourself today that bring you hope.
Let us know in the form bellow or email your responses to [email protected] and your response may be featured in an upcoming article.
Book Club: The words that shape us
​​Join the Boston.com Book Club on Tuesday, Jan. 25 at 6 p.m. for a virtual discussion with Harvard Book Store's Lily Rugo and author Jabari Asim on "Yonder."
Buy "Yonder" from: Bookshop | Harvard Book Store
Join the 'Yonder' virtual discussion with author Jabari Asim
Book Club discussion | Jan. 25 at 6 p.m.