Tell Us
Tell us: What are your hopes and predictions for the Boston dining scene this year?
We want to know what you expect to change in 2023.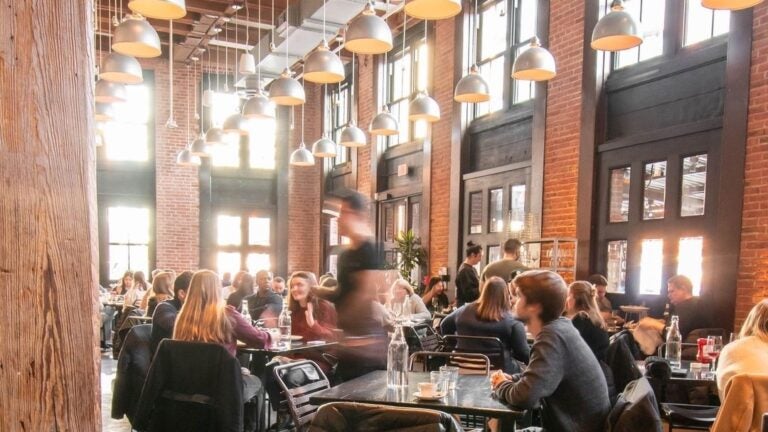 Boston's restaurant scene has endured unprecedented challenges since the onset of the pandemic, but with the arrival of 2023, we can begin to hope that some things will be different. There are openings to look forward to, and diners are once more returning to vibrant meals at local spots, embracing a "new normal." The restaurant industry has had its ups and downs the past few years, and will continue to be difficult to predict in 2023.
Last year, we emerged from some of the hardest parts of the coronavirus, experiencing new freedoms. In February, Boston lifted its proof of vaccine mandate, due to improving COVID conditions, while in March, the indoor mask mandate for restaurants was removed, as well. People have been going out to eat, holding dinner dates and power lunches again. It appeared that there was a lot to be hopeful for, as the restaurant industry came out of the initial shock, those early days when closures were widespread and many businesses were forced to pivot.
But this past year brought a second wave of trials, leading to the shuttering of many Boston area eateries. Economic difficulties have proved to be powerful, and when spots like The Dogwood in Jamaica Plain announced their upcoming closure, management said that those problems were almost worse than what they experienced during the height of COVID. Restaurants grappled with high food and labor costs, as well as high gas prices that drove up transportation costs. There has been a shortage of workers, and according to a Boston Globe article, "The business model, with its slim margins, is less sustainable than ever."
Keeping these things in mind, we want to hear about your expectations for the new year. What are your hopes and predictions for 2023, and what would you like to see change in Boston's dining and drinking scene? Share with us what you wish to see more of in the restaurant and bar scene, whether it be greater diversity of cuisines or more pay equity for its staff. Fill out the survey below or email us at [email protected]. Your response may be used in an upcoming Boston.com article and/or its social media channels.
Sorry. This form is no longer available.
Sign up for The Dish
Stay up to date on the latest food news from Boston.com.