Tell Us
Tell us: What are your summer travel plans?
Are you staying local, traveling within the U.S., or flying abroad?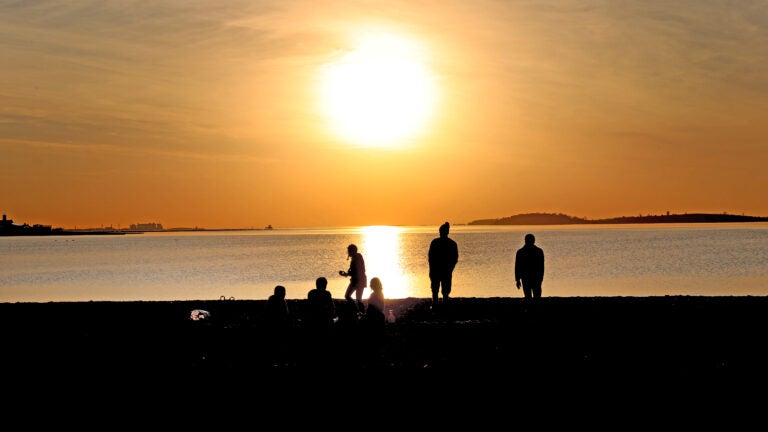 You can see it now. You are sitting on a beach, the waves are crashing onto the sand, the seagulls are calling in the wind, and the sun is shining down while you hold an ice cold drink. Summer is right around the corner and with the 70-degree days in Boston, it's hard not to daydream about vacation and all the possibilities.
We get it. Whether you're looking for better work-life balance, celebrating the end of college exams, or overcoming stressful T rides, everyone needs a break. Vacationing doesn't have to be extravagant or expensive, though. There are plenty of things to do this summer across Massachusetts, like visiting the Franklin Park Zoo, going to a concert, seeing a Red Sox game, whale watching, or just relaxing at one of Massachusetts' many beaches.
However, maybe you are looking for something a little more adventurous. A road trip, perhaps? There are plenty of popular vacation destinations in New England. According to Country Living, New England has four of the best small lake towns in America. Included in the list were included Wolfeboro and Laconia in New Hampshire, Vergennes in Vermont, and Greenville in Maine. If you'd rather be by the beach, check out Hampton Beach in New Hampshire. Country Living recently included the spot on a list of classic beach boardwalks that are "all about summertime nostalgia."
For those of you who have skipped vacations the last few years, you may opt for an experience a little more lavish. American Express compiled a list of trending destinations for 2023 based on card member reservations. The top few were Copenhagen, the Florida Keys, Istanbul, Lisbon, Mexico City, Montenegro, Paris, Sydney, Woodstock, and Yakuve Island in Fiji. Or you might want to take Delta Air Lines up on their recently launched non-stop service from Boston to Mexico City. An offer opening just before the holiday season, it may get you in the mood to spend December on the beach. So, are you ready for vacation yet?
We want to know your summer travel plans. Do you plan to stay local, travel nationally, or go abroad? We want to hear about where you plan to go and why you chose this destination. Fill out our survey below or e-mail us at [email protected]. We may feature your response in a future article or on Boston.com social media channels.
Tell us: What are your summer travel plans?
Need weekend plans?
The best things to do around the city, delivered to your inbox.