Tell Us
What are your tips for first-time renters in Greater Boston?
How do you conquer the apartment rental market? We want to know.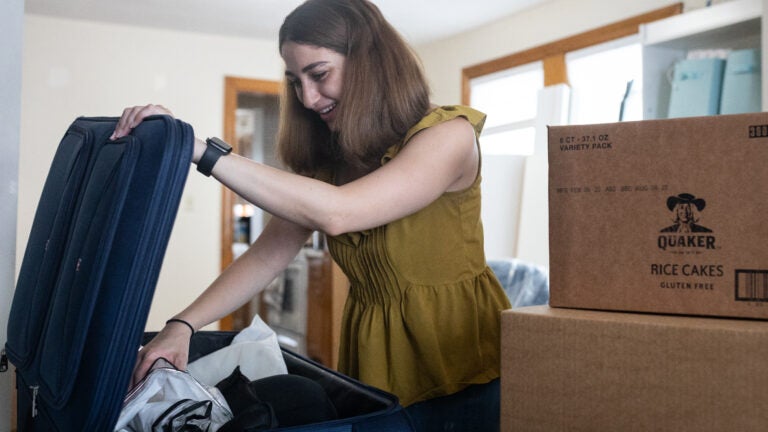 It's that time of year to find a new apartment or renew your old lease. For those of you who have ever rented in Greater Boston, well, you know that this is no easy task.
This could be because of the high vacancies in 2020 that led many landlords to seize the opportunity to renovate, which led to them to increase prices. Now that we're returning to a post-pandemic market, renters are moving back into the city and struggling to afford the increased rates — some New England markets have even led the nation in rent increases.
According to Boston Pads, Boston's apartment rental market is hitting record high rents prices with inventory hitting an "all-time" low. A Boston Pads 2023 report cited the real-time availability rate for Boston apartments in January was at 2.04%, which marked the lowest apartment availability on record for Boston in January. Meanwhile, the vacancy rate in Boston for January was at a historic low at 0.55%.
Moreover, Boston is home to many colleges which means students will also be looking for apartments with Sept. 1 move-ins. The bottom line, if you're looking to rent in Boston, you need to start looking now.
It sounds daunting, but don't worry. According to reader suggestions from 2021, the most useful tips to keep in mind are: Start early and plan ahead, check your credit, take notes as you tour, and know your must-have amenities.
That being said, Boston.com wants to know your tips when it comes to renting. What were the hardest parts about finding a place? How did you overcome them? We want to know.
Share your useful renting tips, and we'll compile them to share with other readers. Share with us in form below or e-mail us at [email protected]. We may feature your response in a future article or on our social media channels.
What are your tips for first-time renters in Greater Boston?
Address Newsletter
Our weekly digest on buying, selling, and design, with expert advice and insider neighborhood knowledge.