Tell Us
What Boston Calling 2022 performer would you most want to see live in concert?
Share the performer you want to experience in concert.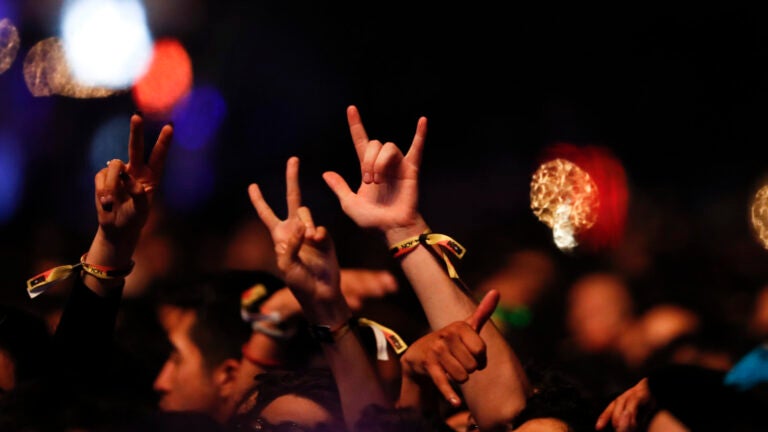 Live music fans have been waiting years for the return of Boston Calling.
Canceled in 2020 and 2021 due to the pandemic, the three-day extravaganza returns Memorial Day Weekend, from May 27 though 29, with headliners like The Strokes, Metallica, and Nine Inch Nails. The festival, which will feature some of the biggest names in music, along with several local bands, is set to take place at the Harvard Athletic Complex in Allston.
Beyond the headlining acts, there are also must-see Boston area artists like Oompa, Ripe, Paper Tigers, Ali McGuirk, and more. With a stacked roster of artists, we're counting down the days until the festival, and want to know the performers you are most excited to see live at Boston Calling 2022. Will it be Avril Lavigne? Weezer? Run the Jewels? And if you don't have plans to attend, is there a musician or group you're still a major fan of who you'd like to see in the future? We want to know the Boston Calling act you most want to see perform live, and why.
Tell us the band or artist you're most excited about and what their music means to you—whether you listened to them growing up or if they're a favorite new artist that you recently discovered. Fill out the form below or e-mail us at [email protected], and we may include your response in an upcoming story.
Sorry. This form is no longer available.