Tell Us
Tell us: What would an end to abortion access mean to you?
If Roe v. Wade is overturned by the Supreme Court, half of the states are likely to ban abortions.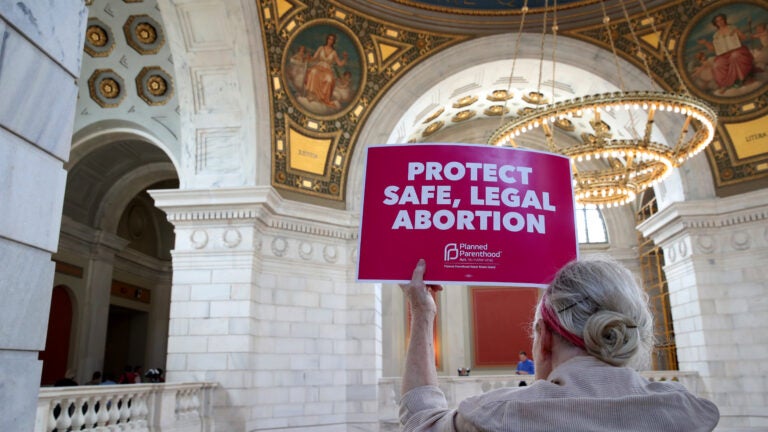 On Monday night, Politico published a leaked Supreme Court draft opinion revealing the Court's plan to strike down Roe v. Wade, leaving the legal right to an abortion up to states rather than the federal government.
The reaction to the news was almost immediate as protestors took to the steps of the Supreme Court to denounce the draft decision. Here in Massachusetts, local advocates have also expressed their outrage.
"We knew this decision was likely coming," Dr. Jennifer Childs-Roshak, president and CEO of Planned Parenthood League of Massachusetts told the Boston Globe. "There is power in state and local leadership to protect our fundamental right to abortion and expand access to abortion care. We've proven that in Massachusetts and will continue to lead — in our clinics providing care to all who want it and by legislating reproductive health equity in every corner of the Commonwealth."
Should the final opinion, expected to in June or July, be overturned, there are 26 states that are certain or likely to ban abortions, according to the Guttmacher Institute. Abortion access is protected by the Massachusetts Supreme Court and in 2021, the state passed comprehensive abortion rights legislation. In nearby New Hampshire, however, the right to an abortion isn't likely to be legally protected.
About 1 in 4 women in America (24%) obtains an abortion before the age of 45, according to research from the Guttmacher Institute, meaning that millions of people nationwide will be impacted by this decision.
With activists and everyday citizens taking to the streets in protest over the overturning of Roe v. Wade, we want to know why abortion protections matter to you. Whether you have personal experiences with women's health and abortion access or you're concerned about what this decision could mean for other protections in the country, we want to hear from you.
Share your thoughts by filling out the survey below or emailing us at [email protected] and we may feature your response in a future article.
What does abortion access mean to you?