Tell Us
Tell us: What do Bostonians do better than everyone else?
Best sports fans? Best at navigating public transportation? If you had to choose just one, what would it be?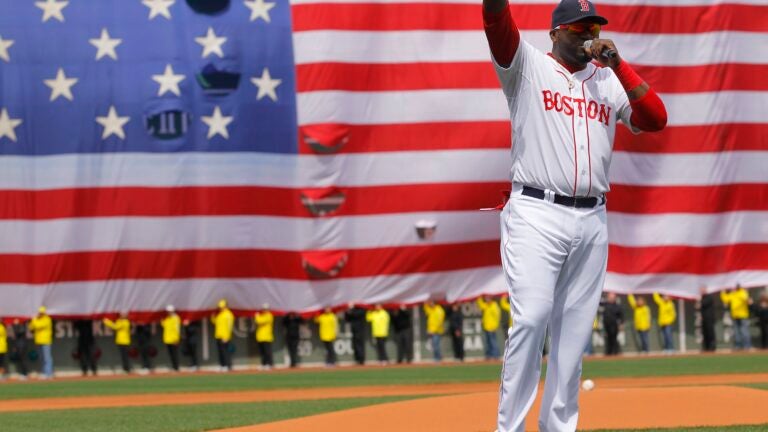 Boston has long been a hub for brilliant and competitive people and ideas. We have the best schools. We have diehard sports fans. Award-winning movies are filmed here. We even bring the world Dunkin' Donuts. If you know the region, you know Bostonians and Bay Staters are experts on a good deal of subjects — and they are not afraid to prove it.
If you're not familiar with Boston's many attributes and doubting our abilities, that is your first mistake. There are plenty of things Bostonians do better than just about everyone else. Boston is the best sports city, for starters. On any given day of the week you can find people lined up outside TD Garden, Fenway Park, or crowded around TVs at a local sports bar. Plus, when it comes to navigating public transit, Bostonians do it in the rain, in the snow, even when it's on fire. We're looking at you, Orange Line. We brave the New England weather during record-breaking summer weather and subzero winter temperatures.
Speaking of the weather, Bostonians are better than anyone else when it comes to building makeshift space savers during snow season. And what about the drivers, you might ask? Boston has some of the best, most daring drivers anywhere around. Don't mess with a commuter on I-93 southbound, that's all we're saying.
So, in your humble opinion, what do you think Bostonians do better than anyone else? Are there foods Boston claims that can't be beat? Pubs that are unrivaled? Are we just smarter?
Let us know what you think Bostonians are the best at by filling out the survey below or e-mailing us at [email protected]. We may feature your response in a future article or on our social media channels.
What do Bostonians just do better?
Need weekend plans?
The best things to do around the city, delivered to your inbox.