Tell Us
Tell us: What movie or TV show would you recommend streaming right now?
New year, new obsession. Share your favorites with us.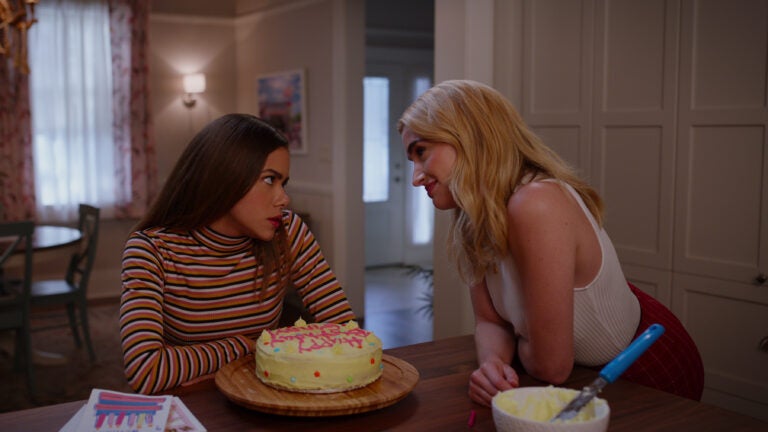 We all have that movie or TV show that we're currently obsessing over. It may be a series that keeps you guessing at every scene, and the sequel is already lined up in your queue. Or it could be a movie you are watching again, after constantly recommending to your friends, while you wait for more new releases. With the cold weather months well underway, now is the perfect time to get cozy with a blanket and some popcorn, and hit play. Luckily, there's a lot to choose from, both new and old, on streaming platforms this year.
Boston.com recently rounded up the 5 must-watch movies and TV shows streaming right now. Those included shows like "The Last of Us" (HBO and HBO Max) and "That '90s Show" (Netflix), and movies like "Vengeance" (Prime Video), and "Honk for Jesus. Save Your Soul" (Prime Video). That's not all, though. Some oldies but goodies have resurfaced this month such as "Daddy Day Care" which made the Top 10 List on Netflix and "Indiana Jones and the Raiders of the Lost Ark" now streaming on Amazon Prime Video.
There's a lot to stream, so we want to know what you are watching and loving right now? What's keeping you at home on Friday nights? Which characters have you throwing popcorn at the screen or make your jaw drop?
Whether it's on Hulu, Netflix, Amazon Prime, Disney +, or HBO Max let us know what you're currently obsessing over in the survey below or e-mail us at [email protected]. Your response may be used in an upcoming Boston.com article and/or its social media channels.
What movie or TV show would you recommend streaming right now?
Need weekend plans?
The best things to do around the city, delivered to your inbox.