Tell Us
Tell us: What's a secret dining tip from your college?
You're in the know about campus eats. Share your advice.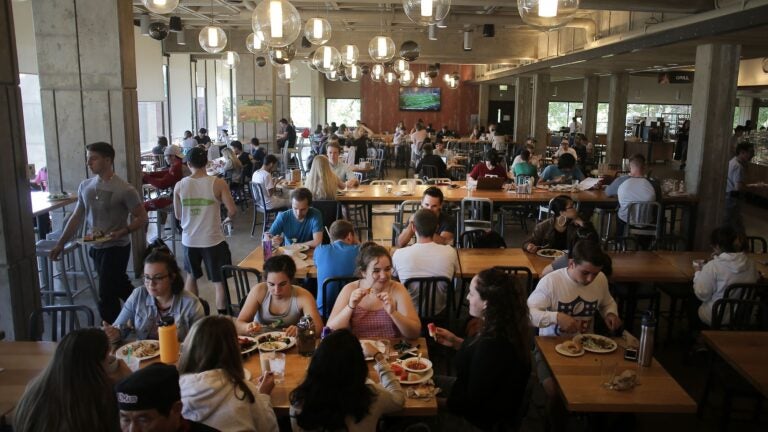 If you're a college student, you know the importance of being able to get a good meal. But not all dining halls and campus cafes are the same: some offer food and drink that are more satisfying than others, and maybe a few of them are hidden gems that only a few know about. We're interested in hearing the scoop about what school eateries are doing well — whether the news is something everyone seems to know or if it's your college's best kept secret.
Whether you go to Boston University, Tufts, Northeastern, Harvard, or any other Greater Boston school, tell us about the best ways to dine on campus. Is there a dining hall that makes great sandwiches? Maybe there's a joint near your dorm where they offer good sushi. If there's a late night hangout spot serving light comfort food or a library cafe with your favorite coffee, we want to hear about it. And if you're no longer in college, we'd love to hear about your best dining memories.
Share a secret dining tip from your alma mater. Tell us about the food and drink that you get on campus, where you get it, and the name of your school. Let us know what's special about the spot that you're sharing and what the culture around it is. You don't need to be a college student to share a tip — fill us in about your time on campus as an alum. Complete the survey below or e-mail [email protected], and your response may appear in an upcoming Boston.com article.
Tell us: What's a secret dining tip from your college?
Sign up for The Dish
Stay up to date on the latest food news from Boston.com.