Tell Us
Tell us: What's the best deal on dining out in Boston?
We want to know the $1 oyster happy hour deals, half-off menus, and more.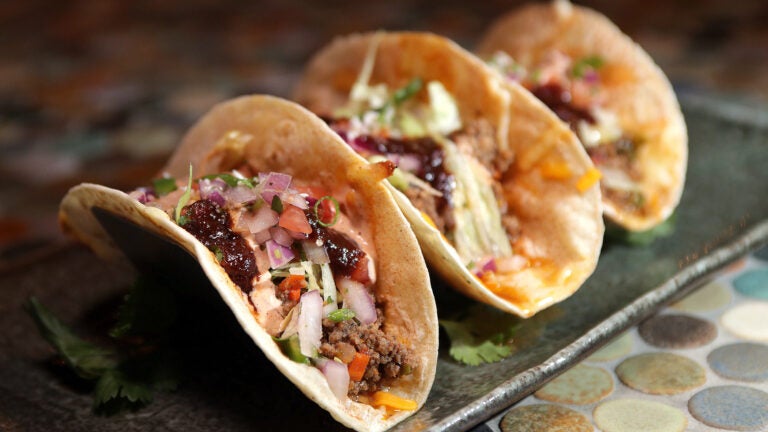 One of the perks of living in or near Boston are the numerous dining options around every corner. Despite a packed schedule of work, commuting, social engagements, and errands, finding good food in a pinch is easy. But what about quality options that fit into your budget? Where do you find the dining out deals and best value of your favorite dishes in Boston?
Greater Boston restaurants and bars offer some great deals to help you save money. One example is Grendel's Den in Cambridge, where you can purchase anything off the food menu at half price with a $4 drink order. The deal starts at 5 p.m. and goes until 7:30 p.m. For an affordable outing, there are a host of $1 oyster happy hour deals in the Boston area like Loco Taqueria & Oyster Bar in South Boston and Charlie's Kitchen in Cambridge. Another such score can be found at Banyan Bar & Refuge where you can get 10 dumplings, five spring rolls, or two scallion pancakes for $5 from 4 p.m. to 6 p.m. We suspect that Bostonians may also have a few more suggestions on where to find the best value for a quality meal in the city.
That is why we want to know where you go to find the best deals on dining out in Boston. Are there any hidden gems scattered across Boston that you love? What about classics that people may have forgotten?
There are a few things to consider when narrowing down your favorite deal in Boston. Do you like the restaurant or bar overall? Is this a place you would suggest regardless of the price? What is the best value or dining out deal in Boston, and what is your go-to order?
We want to know where you find your favorite deals on dining out in Boston. Help us create a guide of the restaurants and bars that you love and your wallet loves too. Let us know where to find budget-friendly food by filling out the survey below or e-mailing us at [email protected].
What is the best dining out deal in Boston?
Sign up for The Dish
Stay up to date on the latest food news from Boston.com.