Tell Us
What's the best marijuana dispensary in Massachusetts?
What do you like to order when you go?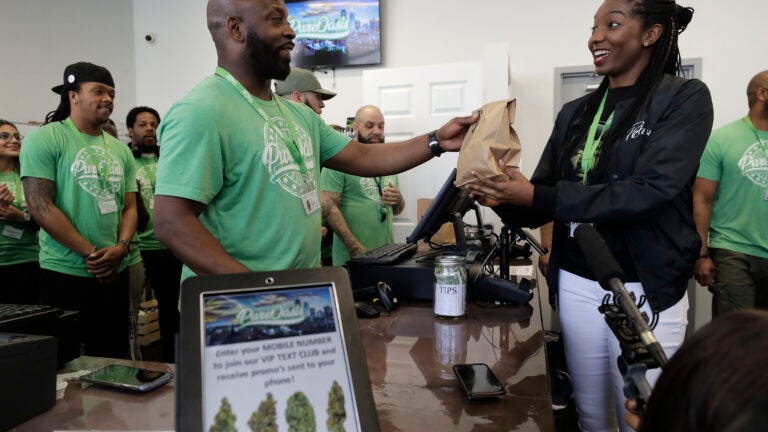 The Massachusetts cannabis scene is booming, and Boston.com readers have strong opinions about which recreational marijuana shops are doing it the best.
The first dispensary opened its doors in the Bay State in 2018 and the industry was steadily growing just as the lockdowns forced non-essential businesses to grow. Bay Staters reacted by lining up at their favorite shops to stock up on products to get them through lockdown, and when restrictions lifted, business remained steady.
Last summer, as the worst of lockdowns started to lift, Ascend Wellness Holdings created some buzz by opening the first dispensary in downtown Boston. At the time, we asked readers what their favorite local dispensaries were, and the top five choices out of nearly 900 reader recommendations included ​​Triple M Dispensary, Berkshire Roots, Ascend Wellness Holdings, NETA Brookline, and Pure Oasis.
Now, all those who partake can look forward to a new Boston-area dispensary in Back Bay. Ayr Wellness, a multi-state cannabis store company, will open a Back Bay location directly across from the Prudential Center in June.
Today there are dozens of options to choose from in Massachusetts, whether you're looking for medical or recreational marijuana. We want to know: Which pot shop takes the crown as the best in the state?
Tell us about your favorite dispensaries in Massachusetts and what you like to order when you go by filling out the survey below or e-mailing us at [email protected] and we may feature your response in a future article or social media content.
Best dispensaries in Massachusetts