Tell Us
Tell Us: What's the best movie ever filmed in Massachusetts?
With so many Massachusetts-filmed movies coming out in 2023, let's remember the ones that we love.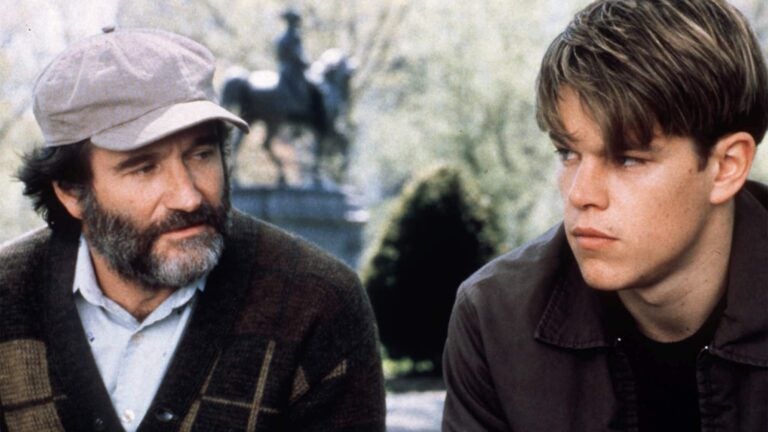 With Hollywood preparing for the 95th Academy Awards, we already know your favorite nominated films, but have you ever thought about your favorite movie filmed in Massachusetts?
Aside from being rich with history, culture, and having diverse neighborhoods, we're also known for award-winning movies.
Movies like "Good Will Hunting," "The Departed," and "Patriots Day" were both shot and set in locations many of us call home. "Don't Look Up," "Knives Out," and "Little Women" have received Academy Award nominations, not to mention "CODA" which won Best Picture at the Oscars last year — and all were shot in Mass.
In 2021, readers named the best Boston movies and "Good Will Hunting" made it to the top of the list, for obvious reasons. The others that readers named were "The Departed," "The Town," "Mystic River," and "The Friends of Eddie Coyle."
With the state's tax incentives — which allows a 25% production credit, a 25% payroll credit, and a sales tax exemption — we are continuing to see top films being shot in our backyards. From a Bradley Cooper biopic to a Boston crime drama starring Kiera Knightly, we had a host of movie and TV shows filmed in Mass. in 2022. Many of these movies will be released in 2023 with some set for 2024. Until then, why not binge the ones that are already out?
BetMassachusetts recently ranked the best movies shot in Massachusetts, and their results were surprising. "Good Will Hunting" placed second, while the 1966 film "Who's Afraid of Virginia Woolf?" came in first place. The methodology used IMDB ratings, Rotten Tomatoes audience scores and critic scores, and box office and Oscars recognition to determine the ranking. Do you agree?
We want to know your vote for the best movie ever filmed in Massachusetts. Share with us in survey below or e-mail us at [email protected]. We may feature your response in a future article or on our social media channels.
What's the best movie ever filmed in Massachusetts?
Need weekend plans?
The best things to do around the city, delivered to your inbox.