Tell Us
Readers: What's the best outdoor party venue in Greater Boston?
Help us create a guide for your next cookout or block party.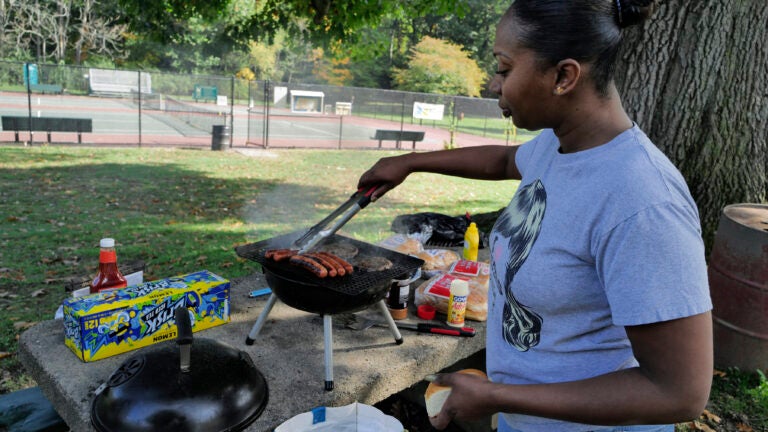 With warmer temperatures and longer days, there's more fun to be had outdoors. One of the great things about the spring and summer seasons is all the opportunities for outdoor parties and events.
Memorial Day weekend is around the corner, Independence Day isn't too far behind, and by the time Labor Day rolls around, there's a high chance you've been to your fair share of cookouts and garden parties. Sometimes, the invite list is big enough that extra preparation is needed.
If you're planning an outdoor party in Greater Boston or have successfully organized one in the past, we want to know where.
Have you been to a great outdoor party in the Common? Are you hoping to reserve a spot for a block party in your neighborhood? Do you host an annual cookout in Franklin Park? We're creating a guide to great outdoor event venues where readers can enjoy time with 25 (or more) of their closest friends and family.
Tell us where you think readers should host their next summer party by filling out the survey below or e-mailing us at [email protected] and we may feature your response in a future article.
Tell us where you host an outdoor party in Greater Boston
Need weekend plans?
The best things to do around the city, delivered to your inbox.