Tell Us
Tell us: What's the best restaurant for outdoor dining in Greater Boston?
Outdoor dining returns this spring, we want to know the restaurant you're most excited to visit.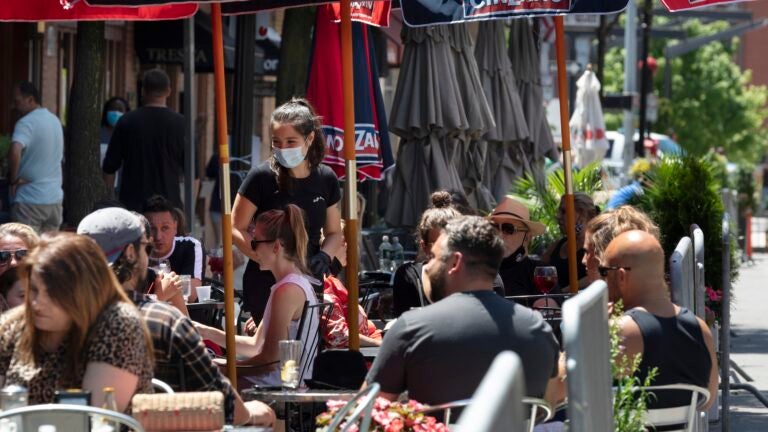 Spring time may be on your mind as we enter into March. Hopefully after our wintry mix this weekend, flowers will start blooming, you won't have to bundle up in that big winter coat, and you can get back to your favorite outdoor activities — like outdoor dining.
Outdoor dining became increasingly popular due to the pandemic and the creation of the Outdoor Dining Pilot Program in 2020. The program was created under a temporary state legislation to provide relief to businesses that were struggling through the COVID-19 pandemic. However, on Feb. 16, Mayor Michelle Wu announced the installment of the post-pandemic program, the City of Boston's Permanent Outdoor Dining Program.
Similar to the Outdoor Dining Pilot Program, the new program will allow businesses to renew their outdoor dining accessibility annually. Businesses hoping to participate will have to pay a monthly fee and submit plans for outdoor dining setups. The new program addresses concerns with the previous program like renewal processes, barriers to accessibility, and public safety.
"Outdoor dining expanded as a way to keep our businesses open during the pandemic, and has turned into a popular opportunity to enjoy our streets and each other's company," Wu said in the press release.
The update does not come without its drawbacks. The North End will not be permitted to have on-street dining this year, but restaurants are still encouraged to hold seating outdoors if they have the available side walk space.
Spring is a popular time in Boston, it inspires sun-deprived New Englanders to enjoy the weather and check out new businesses. The city's new outdoor dining program, much like previous years, will allow more seating for the spring restaurant rush.
We want to know your favorite outdoor dining experience in Greater Boston. Help us create a guide of the restaurants you are most excited about visiting when outdoor dining returns? Let us know where you're planning to dine outdoors by filling out the survey below or e-mailing us at [email protected].
What's the best restaurant for outdoor dining in Greater Boston?
Sign up for The Dish
Stay up to date on the latest food news from Boston.com.