Tell Us
A new survey rated Boston City Hall the 2nd ugliest building in U.S., 4th in the world. That feels extreme.
Is it really that bad? What's your take?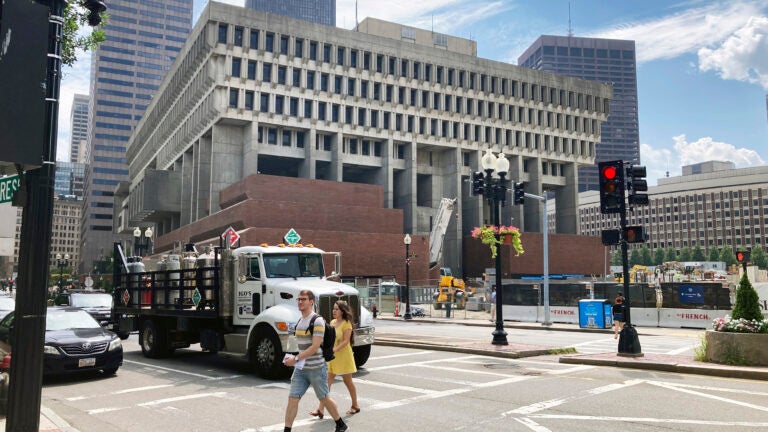 We've been doing it for so long, it's become almost a cliche to complain about how ugly Boston City Hall is — its general hideousness is just one of those things that's become part of the fabric of the city, like the traffic, the ubiquity of Dunkin' establishments, and flaming T cars.
And yet, it's hard not to bristle a bit at the findings of a recent survey by Buildworld, the UK-based building supplies company. They declared Boston City Hall to be the second ugliest building in the U.S., and the fourth in the entire world. (You'll recall that Boston was also recently found to have the fourth worst traffic in the world … Maybe instead of "Boston Never Gets Old," our new motto should be, "We're Number Four!")
In the U.S., City Hall came in second for ugliness only to the J. Edgar Hoover Building in Washington, D.C., yet another leading example of brutalist architecture. But we're going to go out on a limb and guess that practitioners and admirers of the brutalist style, like the famed honey badger, don't care. Just look at that name: brutalist. Its entire purpose is to rough you up.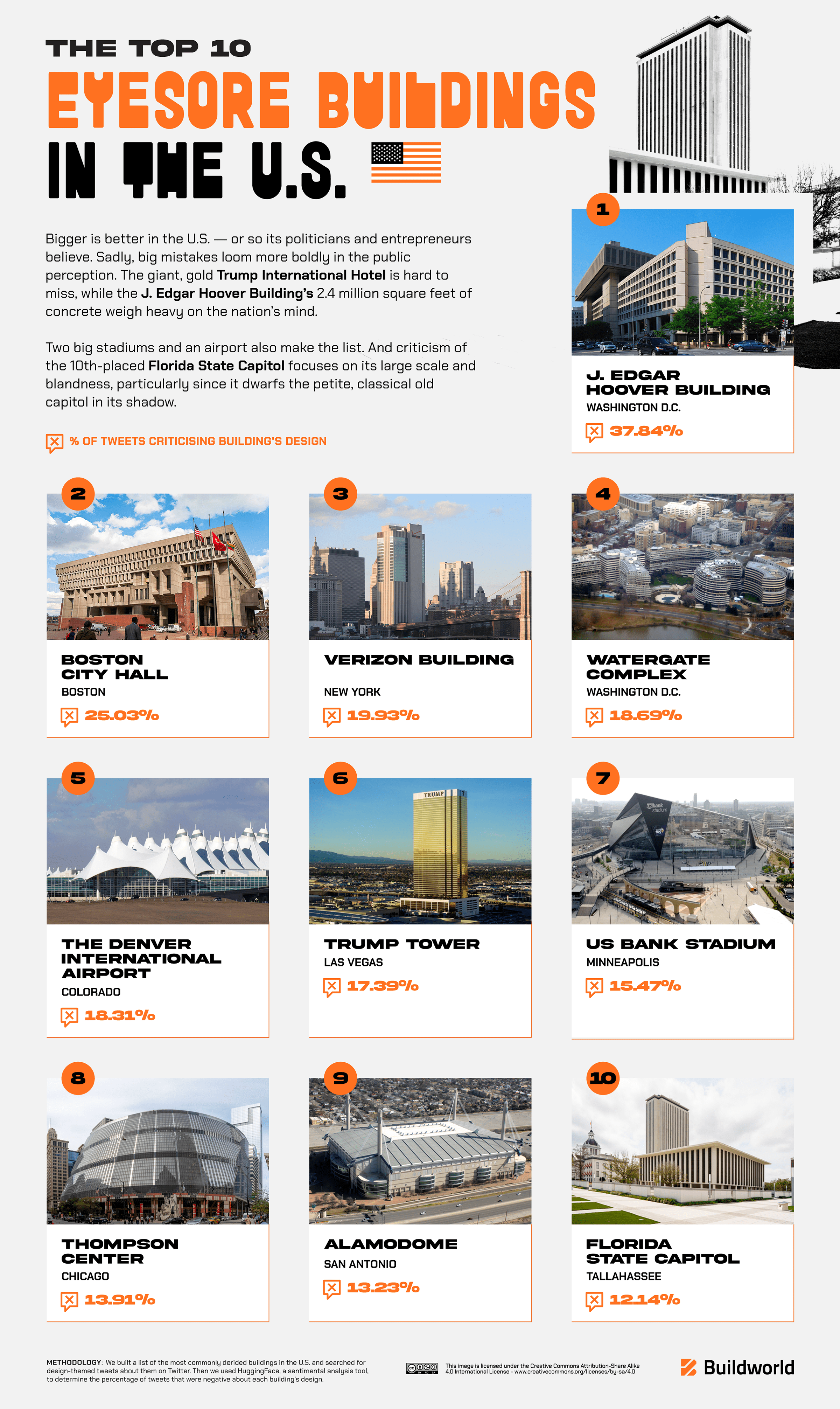 Fortunately for Boston's seat of government, built in 1968 and designed by Kallmann McKinnell & Knowles, it has at least one high-profile defender. "I love City Hall. I will fight anyone who says it's not a beautiful building," Michelle Wu told Boston.com when she was running for mayor in 2021. "I'm ready and prepared to take anyone on a tour who disagrees with the architectural beauty of this building." Take that, Taj Mahal!
It's worth mentioning that the folks at Buildworld established their ugliness ratings by evaluating Tweets complaining about the buildings, which could mean that the buildings in question aren't necessarily the ugliest — it's just that the people who live near them are the biggest complainers. And complaining is a favorite Hub pastime, as we all know.
So we'd prefer to determine City Hall's ugliness factor in a more reliable way: By asking you, Boston.com readers. Take the poll below, or e-mail [email protected], to let us know how you'd rate that building, which other local buildings you find even more of an eyesore — and on the positive side, which ones you think are the city's finest. We may feature your responses in a future article.
How ugly is Boston City Hall, exactly?