Tell Us
Tell us: What's your favorite movie theater in Greater Boston?
Let us know where you go to visit the big screen.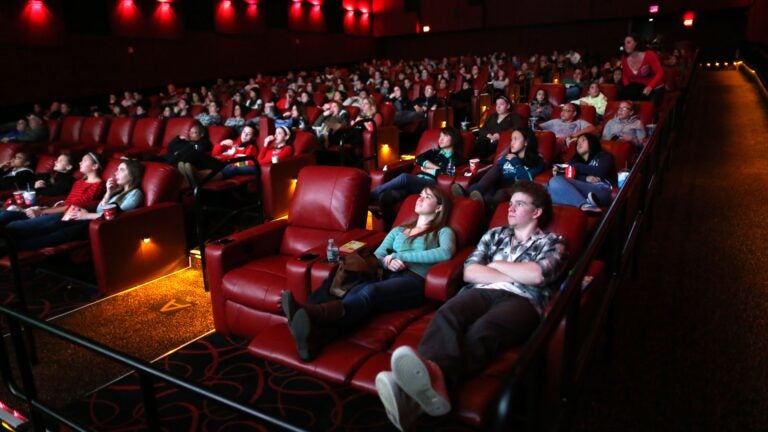 It's been a summer of blockbusters. Greta Gerwig's "Barbie" movie earned $155 million domestically over opening weekend, giving it the year's largest opening weekend and the "biggest-ever debut for a female director," according to CNN. "Oppenheimer" was also a box office success, while recently, DC superhero film "Blue Beetle" topped the charts, dethroning "Barbie" as the weekend's most popular film. Crowds have been back at the movies this season, helping ticket sales inch closer to pre-pandemic levels.
Movie lovers also have something to look forward to this weekend — on Aug. 27, many theaters will be celebrating National Cinema Day. On Sunday, all movie tickets will cost $4, for participating cinemas. More than 3,000 theaters, including ones owned by AMC and Regal, will participate. So, if you haven't caught Barbenheimer yet, you have a chance to see both movies at a discounted price (bonus: AMC will offer a small popcorn and fountain drink for $5).
Greater Boston is home to many great movie theaters, and we want to hear about your favorite ones. Maybe you visit The Brattle Theatre in Harvard Square, known for its screening of "classic, cutting edge, foreign, and arthouse films." The Capitol Theatre in Arlington is a historic theater that opened in 1925. The Coolidge Corner Theater in Brookline was redesigned as an Art Deco movie palace in 1933 and has welcomed audiences since then. When it comes to cinemas, the area has a variety of offerings.
Tell us: What's your favorite movie theater in Greater Boston? Let us know if you have a memory of seeing a good film there and what you like about the experience. Fill out the survey below or send an e-mail to [email protected], and your response may appear in an upcoming Boston.com article.
Sorry. This form is no longer available.
Need weekend plans?
The best things to do around the city, delivered to your inbox.