Tell Us
What's your favorite show affected by the Hollywood writers' strike?
We want to know your favorite show and what you think about the WGA strike.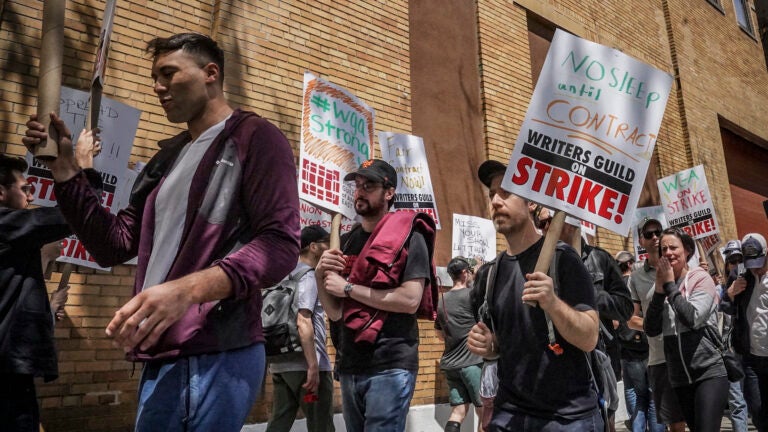 Streaming platforms have given us a seemingly endless flow of reliable shows, movies, and entertainment. But what if it did end, and abruptly at that?
On May 2, the Writer's Guild of America went on strike for the first time in 15 years, halting much of the entertainment industry. The ongoing strike brought its 11,500 union members — writers of film, television and other entertainment forms — together in protest for better pay.
The union of writers are vying for higher minimum wage pay, more writers per show, and shorter exclusive contracts. But after months of negotiations, writers are not satisfied. With demands not being met for better work environments, TV and film productions will continue to see the effect.
Some of your favorite shows may be impacted from the ongoing strike. If you were excited to see the "Stranger Things" final season, you may have to wait — production for the show has been delayed. "BUNK'D" Season 7, "Good Trouble" Season 5, "Severance" Season 2, and "House of the Dragon" Season 2 have also been impacted.
We want to know your favorite show that's been affected by the strike. Why do you love this show the most? How do you feel about the writer's strike and the impact it may have on you? Fill out our survey below or e-mail us at [email protected]. We may feature your response in a future article or on Boston.com social media channels.
Tell us: What shows are you watching that are affected by the strike?
Need weekend plans?
The best things to do around the city, delivered to your inbox.