Tell Us
Tell us: What's your favorite Thanksgiving dish or drink?
What do you eat or drink on Thanksgiving that makes the holiday special?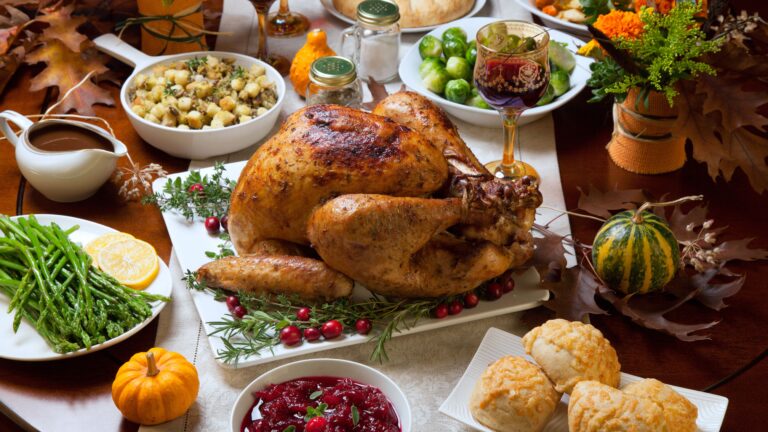 October, November, and December are months filled to the brim with holidays. From Halloween to Christmas, there's a lot to be excited for as the year approaches its end.
Although these two celebrations tend to steal the show, sandwiched between them in November is Thanksgiving. It's a time to reflect on and be thankful for what you have, and dine on delicious food and drinks with family and friends.
There are plenty of classic dishes to celebrate the holiday, from turkey to mashed potatoes to stuffing — the latter of which Boston.com readers voted as the best Thanksgiving side dish last year.
The array of food doesn't stop with dinner — be sure to leave room for dessert, with popular offerings such as apple and pumpkin pies. If the best part of Thanksgiving celebrations are the drinks, we want to know your favorites too.
Tell us: What is your favorite Thanksgiving dish or drink? What makes this stand out from others on the table? Fill out the survey below or send an email to [email protected], and your response may be featured in an upcoming Boston.com article.
What is your favorite Thanksgiving dish or drink?