Tell Us
Tell us: Where do you eat, drink, and stay warm in the Fenway?
Share with us your favorite places to hang out.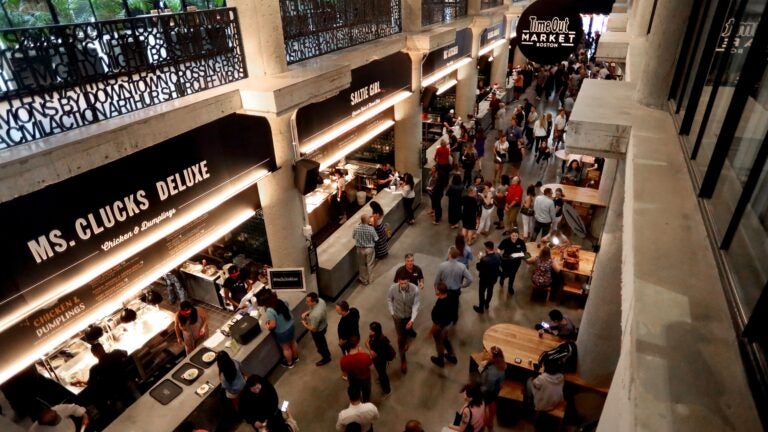 The National Hockey League's Winter Classic will be coming to Boston this year, holding the outdoor game at Fenway Park. The showdown between the Bruins and the Penguins will take place on Jan. 2, and we know that many sports fans will be excited to watch. While you're cheering on the home team in the reconfigured stadium, you may be making plans to get a bite to eat or a sip to drink in the neighborhood.
Luckily, the Fenway is home to a variety of food and beverage options for you to explore. Time Out Market, a food hall that opened in 2019, offers burgers, tacos, and more, featuring communal tables. At Eventide Fenway, you can feast on a brown butter lobster roll or order oysters on the half shell. And if you're in need of a good ale, think of visiting Trillium Brewing, a brewery and taproom where you can choose from a variety of draft beers. When you're just looking for a place to get cozy and escape the chill, duck into Citizen Public House & Oyster Bar, where the fireplace will be blazing.
We'd love to hear from you: Where do you think is the best place to eat, drink, or stay warm in the Fenway? Tell us about the neighborhood spot that you frequent, what you order there, and what you like about it. Include your thoughts in the form below or send us an e-mail at [email protected]. Your response may be used in an upcoming Boston.com article and/or social media channels.
Tell us: Where do you eat, drink, and stay warm in the Fenway?
Sign up for The Dish
Stay up to date on the latest food news from Boston.com.