Tell Us
Tell us: Where do you go for the best Thanksgiving pie?
Let us know the business that makes the most festive dessert to adorn your holiday table.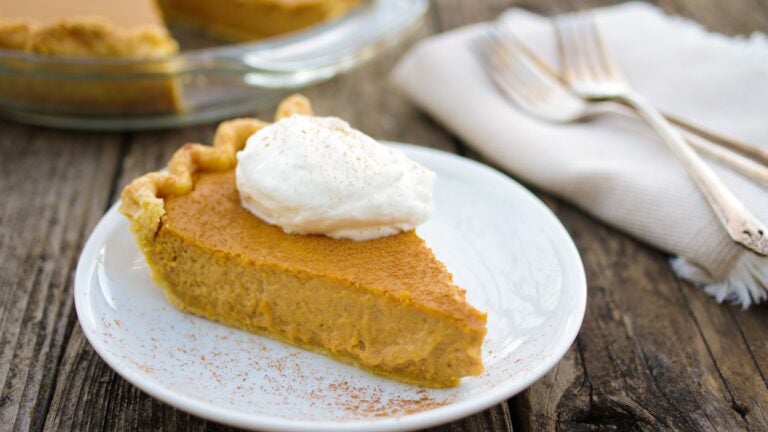 When you're planning a Thanksgiving meal, you know that one of the most important menu items to cross out on your list is dessert. A classic pie might be what you're looking for, whether you favor pumpkin, apple, or pecan. You're probably seeking something with a buttery, flakey crust and a sweet filling, the perfect centerpiece to your spread. We're putting together a guide to places that offer the best pies, and we'd like to hear your recommendations.
In 2021, Boston.com readers shared ideas for where to get Thanksgiving pies, suggesting places like Clear Flour Bread and Flour Bakery and Cafe. Last year, Somerville's Petsi Pies won a "Good Morning America" Boston pie competition, earning recognition for their Mississippi mud pie. Drive-By Pies in Brookline was named in our recent guide to the best bakeries in Greater Boston, and you can choose from a variety of flavors, from the pear salted caramel to the cherry.
Let us know about the best place to get a Thanksgiving pie in Greater Boston. Tell us what makes this dessert a standout, and share why you think it should make it to everyone's table this November. Fill out the form below or e-mail us at [email protected], and your response may appear in a future Boston.com article.
Tell us: Where do you go for the best Thanksgiving pie?
Sign up for The Dish
Stay up to date on the latest food news from Boston.com.