Tell Us
Tell Us: Where's the best bagel place in Boston?
Sesame, poppyseed, and everything in between, tell us the spot that serves your favorite bagel.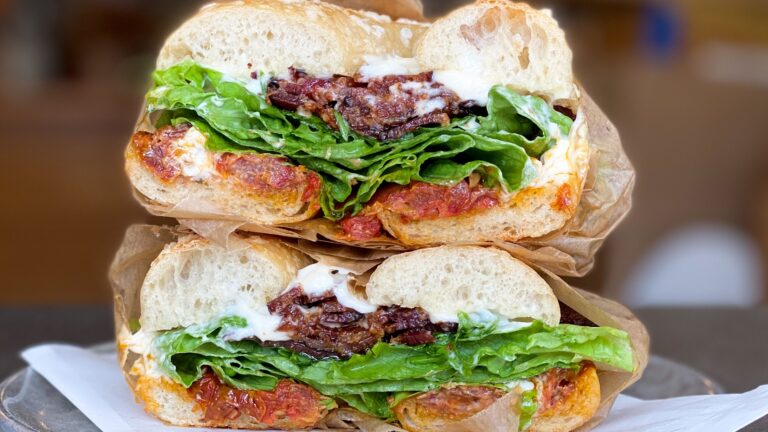 Boston is more commonly known for its Boston cream pies and lobster rolls, but what about its bagels? For those looking for the classic cream cheese spread or something more monstrous, Boston has a fine selection.
Your preference on simple or extreme will all start with the bagel itself. From plain to everything, which do you prefer? When grabbing your start-of-the-day sandwich or afternoon snack, which bagel place is your go-to spot, and what's your order? Who would you trust with the job?
According to TimeOut, the top three bagel places in Boston are Bagelsaurus, Exodus Bagels, and Black Sheep Bagel Cafe, each place offering a different mood and selection. Black Sheep Bagel Cafe, self-titled on their website as a "Cambridge maa and paa" shop and third in the TimeOut ranking, features unique flavors such as rosemary sea salt, asiago cheese, and za'atar. Not to mention Black Sheep's options for spreads such as jalapeno cream cheese, maple bacon cream cheese, and cinnamon honey butter. Exodus Bagels, in second, was praised for their friendly service and bagels that satisfied without overdoing it. Placing first was Bagelsaurus, located in Cambridge, which is described as possibly having the best bagels in Boston, but of course we'll let you be the judge of that.
With National Bagel Day right around the corner on Jan. 15, now is the perfect time to think about which bagel shop you fancy.
So, let us know where you get your bagels. Fill out the survey below or e-mail us at [email protected]. Is it breakfast, lunch, snack or even dinner? What solidifies your desired bagel place: friendly faces, cozy spaces, or great food?
Where's the best bagel place in Boston?
Sign up for The Dish
Stay up to date on the latest food news from Boston.com.