Tell Us
Tell us: Where's the best place to get a roast beef sandwich in Massachusetts?
We're looking for your favorite place that serves roast beef sandwiches in Massachusetts.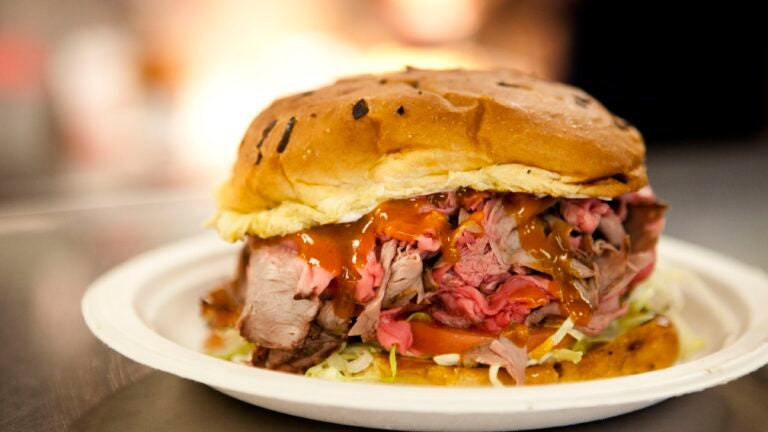 We love a good roast beef sandwich, whether it's topped with horseradish or doused in barbecue sauce. And we'll soon have more options on where to get the classic lunch item with news of a popular local chain's expansion.
Kelly's Roast Beef, which currently operates four Massachusetts locations in Revere Beach, Saugus, Medford, and Danvers, along with spots in New Hampshire and Florida, will be opening its seventh full-sized location in Dedham. The eatery has started construction and will be open by "late summer," according to the chain's Instagram post.
There are many excellent places to get roast beef sandwiches in Boston and beyond. Cusser's at Time Out Market, makes theirs with Wagyu beef and served with mayo, cheese, and housemade sauce. At Cutty's in Brookline, the sandwich comes with Thousand Island dressing and crispy shallots. North Shore restaurants like Nick's Roast Beef and Bill and Bob's Roast Beef, especially the Salem location by the water, are famous for their roast beef. In 2017, Boston.com readers named Harrison's Roast Beef in North Andover as the very best place to get the sandwich, also giving a nod to others, like Angelo's Famous Roast Beef in Plymouth.
We want to know: Where is your favorite place in Massachusetts to get a roast beef sandwich? Tell us what makes theirs so special, the quality of the beef, what the bread is like, and the toppings. Share with us in the survey below, or e-mail us at [email protected]. We may feature your response in a future article or on our social media channels.
Tell us: Where's the best place to get a roast beef sandwich?