Tell Us
Tell us: Where's the best townie bar in Greater Boston?
We'd like to know where you go to unwind during the holiday season.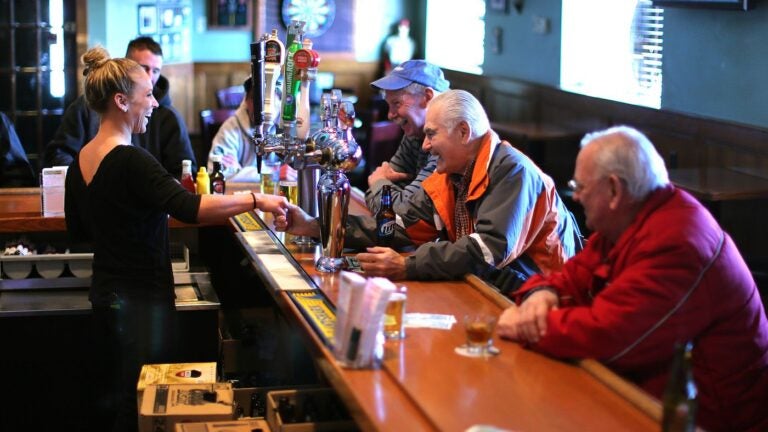 As we get closer to Thanksgiving, you may be thinking about reconnecting with family and friends in between preparing the turkey and baking the very best pumpkin pie. Heading to your local bar is a good way to catch up — or maybe just catch your breath.
Last year, we asked readers for their favorite townie bars. They named Sligo Pub in Somerville as the top pick, which has since closed down. We also heard about Eagle Brook Saloon in Norfolk, a spot where one reader said "everybody knows your name." Lewis' Restaurant & Grille in Norwood is a good place to order draft Guinness or a hard cider, while nibbling on bites from their menu, like wings and fried cheese curds. We'd like to hear about the bar that you visit in Greater Boston, the reliable, casual spot where regulars have been going for years.
Share your favorite townie bar in Greater Boston with us. Let us know what you order there and what makes the experience special. If there's a bartender who always listens to your stories or something about the environment that you enjoy, tell us about it. Fill out the form or e-mail us at [email protected], and your response may appear in a future Boston.com article.
Sorry. This form is no longer available.
Sign up for The Dish
Stay up to date on the latest food news from Boston.com.