Tell Us
Readers: Where's your favorite mini golf course in Greater Boston?
Where do you go to practice your hole-in-one?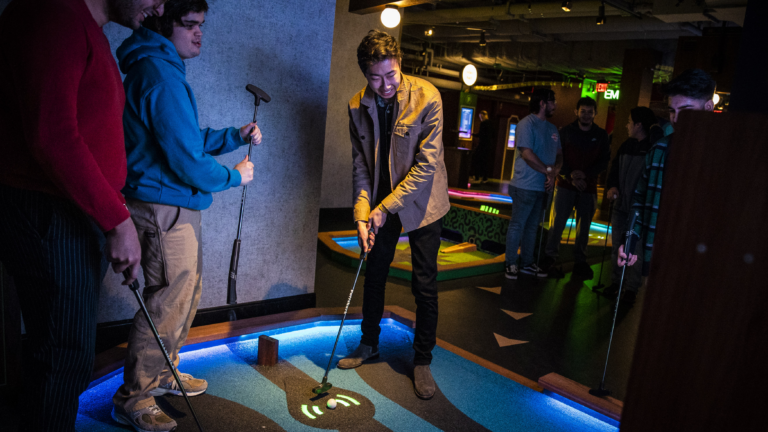 Nothing says summer quite like an ice cream cone and a good game of mini golf. Now, when the sun is beaming down and the family is free for vacation, is the perfect time to pull out your clubs and play a round of putt-putt. So, get ready to slather on the sunscreen, throw on your golf shirt, and take the game to the green.
Greater Boston is not without its options for mini golf courses. But which is your favorite? Have you tried them all? Or do you stick to one that never fails to satisfy? What do you look for during your mini golf experience? Puttshack in the Seaport may be your favorite if you are looking for an indoor course with drinks, food, and a neon lights set up. Or maybe it's Kimball Farm which treats you to an outdoor arena of mini golf obstacles equipped with a waterfall, rope bridges, and more activities to fill up your day.
So, where's your favorite mini golf course in Greater Boston? Is it indoors or outdoors? Do you enjoy a location with tons to do? Or is the thrill of the game all you go for?
Below, we've included a poll with options for the mini golf courses in Greater Boston. Vote for your favorite mini golf course by filling out the survey below or e-mailing us at [email protected]. We may feature your response in a future article or on Boston.com social media channels.
Sorry. This form is no longer available.
Need weekend plans?
The best things to do around the city, delivered to your inbox.