Tell Us
The MBTA shared 3 designs for future Green Line trains. Which is your favorite?
The MBTA is asking riders to select their favorite paint scheme.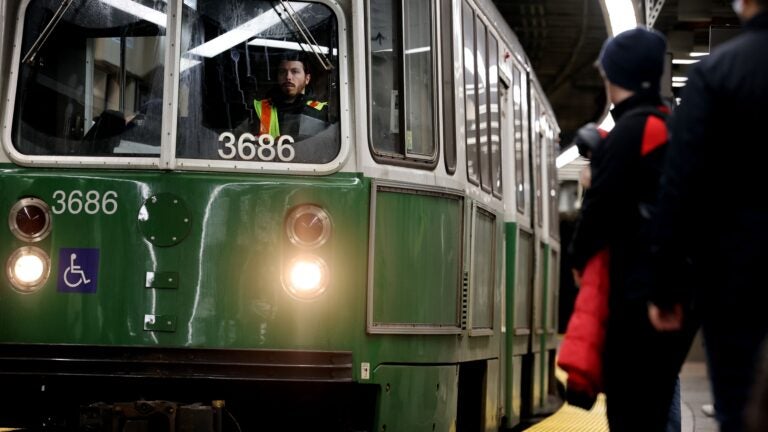 If you've ever wanted more of a say in the train you take to get around Boston, the MBTA is looking for your feedback.
The MBTA posted three potential designs for the next generation of Green Line trains on X, formerly known as Twitter, Tuesday morning, asking riders to vote for their favorite design.
The three designs were a car with green doors and gray paneling, a car with gray doors and green and white paneling, and a car with both green doors and green paneling.
If the Green Line has already been top of mind, it might be because a Boston Globe report found that due to defects on the recent extension to Union Square in Medford, trains were moving as slow as 3 miles per hour, slower than some people walk. Additionally, parts of the line's C branch were shut down for hours last week after a car hit a train in Brookline.
We want to hear from you: Which of the new Green Line train designs is your favorite? We also want to know how riding the Green Line has been for you lately? Fill out the survey below or send an e-mail to [email protected], and your response may appear in a future Boston.com article.
Sorry. This form is no longer available.
Boston.com Today
Sign up to receive the latest headlines in your inbox each morning.