Tell Us
Tell us: Will you continue to wear a mask on planes, public transit?
To mask, or not to mask?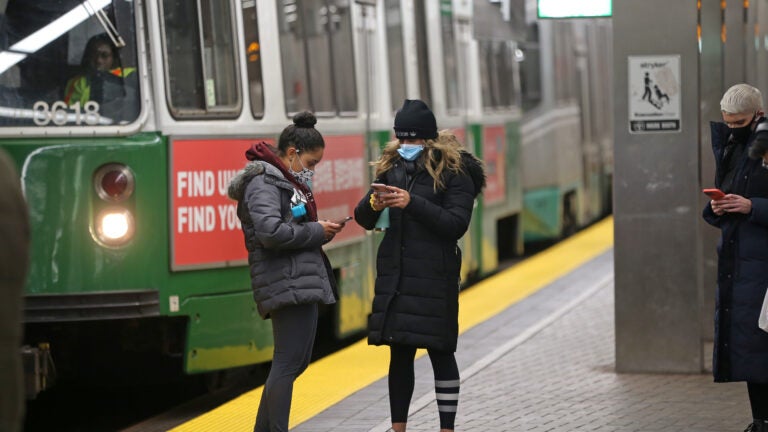 After two years of masks being a fixture of day-to-day life, mask mandates on public transportation have been lifted nationwide and locally. We want to know: Are you prepared to take your masks off on planes, buses, and trains?
Earlier this week, a federal judge struck down the national mask mandate on airplanes and mass transit, leading several major airlines to end their masking requirements just hours following the ruling. Local transit authorities have followed suit, and masks are no longer required to use on the MBTA and Massport facilities, as well as Amtrak, Uber, and Lyft.
The Justice Department said that it was filing an appeal to the decision, while the CDC said it will continue to monitor public health conditions to determine if a mandate would remain necessary.
In a recent Boston.com survey, before the federal travel mask mandate was lifted, more than 3,500 readers said it was time to end the requirement on planes. Shawn S. from Natick wrote, "I think it's past time — and this is part of the urgent need to return to normal."
Currently, new COVID-19 cases in Massachusetts and across the United States are trending upwards, but deaths and hospitalizations are down from the previous surge in the winter. Given the current state of the pandemic, some public health experts have expressed concern that dropping the mask mandate is a premature decision.
Dr. Ranu Dhillon, who works at Brigham and Women's Hospital, said in a tweet that he was worried about what this would mean for transmission on public transportation.
"Planes are an issue but bigger concern may be on public transport," Dhillon wrote. "Especially [with] current gas prices, many low-income families rely on public transport while also living in crowded, multi-gen households. We've again put those with least means to protect themselves at greater risk."
Most Americans are actually still in support of mask mandates on airplanes, trains, and other types of public transportation, according to a poll conducted last week by the Associated Press-NORC Center for Public Affairs Research.
The poll found that 56% of Americans want to keep the mask mandates in place, with the strongest support coming from those ages 60 and older and Democrats. Their research also found that more than two years into the pandemic, overall public concern about virus infection is steadily declining.
We want to know where you fall on this latest pandemic restriction development. Do you agree with the decision to remove mask requirements on airlines and public transportation? Are you planning to continue to mask up when you're in these spaces or did you put your masks away as soon as you heard the news?
Share your thoughts with us by filling out the survey below or e-mailing us at [email protected] and we may feature your response in a future article.
Sorry. This form is no longer available.
Boston.com Today
Sign up to receive the latest headlines in your inbox each morning.