Tell Us
Some tired spouses are trying 'sleep divorce.' Would you try it?
How important is a good night's sleep to you?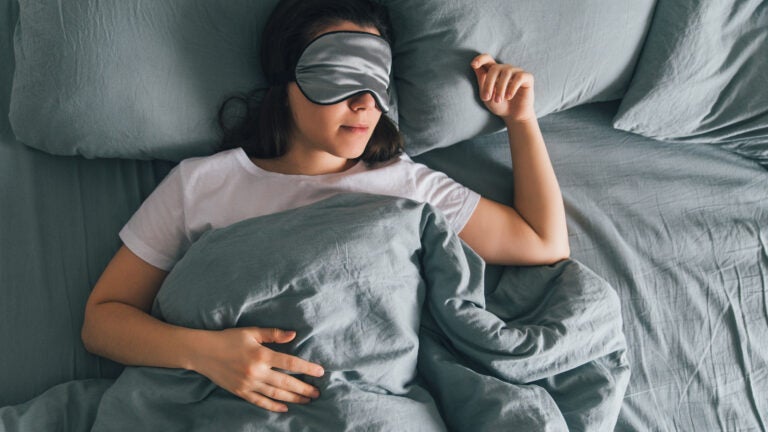 For better or worse, marriage vows are meant to stand the test of time. But what do you do when your spouse's late-night snoring or duvet hogging keeps you up at night? For some couples, a new kind of separation is becoming increasingly popular — sleep divorce.
Sleep divorce is when a couple decides to sleep in separate beds or rooms, usually due to differences in their sleep habits. Maybe one spouse tosses and turns if there are any disruptions to their routine while the other needs rain sounds to get to sleep. Or one needs a soft mattress while the other needs something firm. Whatever the reasons, more couples are finding that the best compromise is to just sleep apart.
An increasing number of people are considering or practicing sleep divorce, according to an analysis by Sleepopolis, a sleep-health service that looked at Twitter traffic and found that online conversations about the topic have not only increased in the last year but also skew positive. Forty one percent of tweets about sleep divorce were in favor of the method compared to 24% negative and 35% neutral.
Boston was ranked eighth on a list of major U.S. cities tweeting about sleep divorce and 46% of those tweets were positive. New York City topped the ranking.
Dr. Shelby Harris, a licensed Clinical Psychologist specializing in behavioral sleep medicine, said that sleep divorces can actually improve strained relationships.
"Not sleeping in the same bed can bring couples closer together and strengthen their connection as a couple. This is due to the fact it lets go of any resentment related to poor sleep."
Tell us: Have you considered or gone through with a "sleep divorce"? Would you be open to this alternative sleeping arrangement in your own relationship or do you prefer to sleep in the same bed as your partner, regardless of your sleep compatibility?
Share your thoughts with Boston.com by filling out the survey below or emailing us at [email protected] and we may feature your response in a future article or on Boston.com's social media channels.
Sorry. This form is no longer available.