Tell Us
Young voters: What does civic engagement look like to you?
We want to hear from young voters about what civic engagement looks like for them.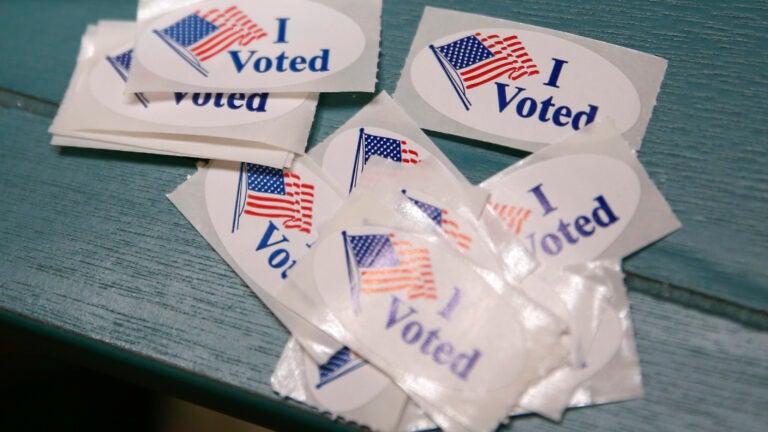 In the summer of 2018, Greta Thunberg — just 15 years old — held the first "School Strike for Climate" outside the Swedish parliament. The protest was widely covered, and hundreds of thousands of young people across the world joined her Fridays For Future strikes.
That same year, five students from Marjory Stoneman Douglas High School in Parkland, Florida formed a historic movement — March For Our Lives — demanding legislative action against gun violence within days of a school shooting that claimed 17 of their classmates' lives.
These young leaders are just some of the many youth at the forefront of political movements across the world, exercising their civic rights and demanding action on issues they care about.
Across the country, there are wide-ranging state laws protecting youth civic engagement, whether it be through voter registration activities in schools, voter education, "get out the vote" activities, and more.
And even though Massachusetts has some of the most robust state codes encouraging and protecting voter activities for young people, particularly in schools, "nobody's really looking at if they're being implemented, if there's enough resources being allocated for the things that are in the books," Alberto Medina, the Communications Lead for Tufts' Center for Information and Research on Civic Learning and Engagement (CIRCLE) told Boston.com.
"We usually see major inequities by social economics," he added. "Who is having these opportunities for voter education and engagement, and what communities or schools are a little farther behind?"
The non-partisan, independent research organization conducts extensive research on youth participation and has found that young people play a vital role in elections, despite assumptions to the contrary.
"They've helped elevate issues and make them part of the public conversation in a way that shapes what candidates talk about," Medina said, giving the youth-led movement against gun violence after the Parkland shooting in 2018 as an example.
Despite the vital role they play and the important issues they care about, young people are left behind or overlooked by election campaigns, CIRCLE found.
"This is a sort of a specific problem with youth, in part because they're new voters who don't have a voter history and aren't on the rolls (which is how a lot of campaigns and organizations get their lists of who to reach out to) and there's still a sense that because young people vote at a lower rate than older folks, that they're apathetic and not interested or not worth reaching out to," he said. "So it becomes kind of a self-fulfilling prophecy."
Boston.com is looking ahead at the upcoming municipal elections – which include a Gen Z candidate, 25-year-old Jacob deBlecourt running for District 9 (Allston-Brighton) – as well to the elections that will take place in 2024, which include the presidential nomination race and the Massachusetts State Senate and State House elections.
We want to hear from young people: How are you navigating civic and political engagement around elections?
What questions do you have about voting? What issues matter most to you and how do you engage with them? Do you serve as a poll worker? Does your school let you participate in voter registration activities and education at your school? How do you organize in your community?
Tell us by filling out the survey below or e-mailing us at [email protected] and we may feature your response in a future Boston.com article or on our social media channels.
Young voters: What does civic engagement look like for you?