Tell Us
Readers: We want to know your favorite artist or creator for AAPI Heritage Month
What recent poetry, books, movies, or art pieces would you recommend?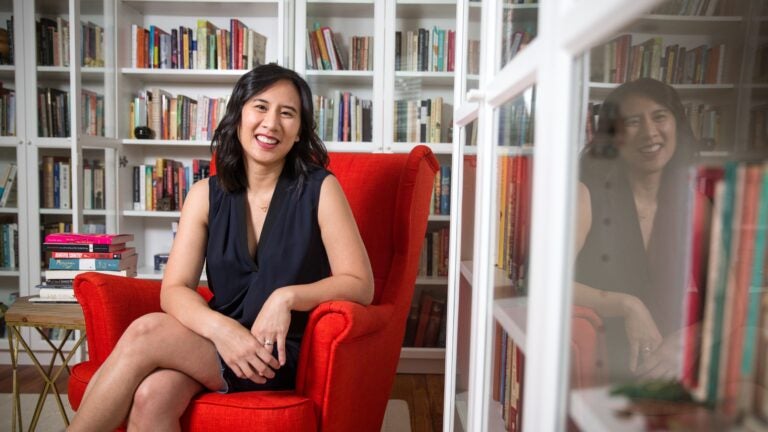 From Haruki Murikami to "Parasite"'s Bong Joon-ho, many Asian and Asian American artists, writers, and creatives have given us rich and powerful works, whether they be books of poetry, animated films, or public installations. In recent years, they have commented on political upheaval, imaginary worlds, and what it means to be Asian American.
If you're looking for an absorbing book by a Korean-American author, see Michelle Zauner's memoir "Crying in H Mart," a work of nonfiction about "family, food, grief, and endurance." You may also be interested in exploring local writer Celeste Ng's 2017 novel "Little Fires Everywhere," which is about two families living in Shaker Heights, Ohio, where Ng grew up. Daniel Kwan who studied film at Emerson College, co-directed the movie "Everything Everywhere All At Once," about a Chinese-American woman connecting with parallel universes. Meanwhile, Vietnamese writer Ocean Vuong, who teaches at UMass-Amherst and lives in Northampton, recently released a book of poetry, "Time Is a Mother."
We want to hear what recent works by Asian and AAPI artists you are enjoying. Whether it's a writer, director, or even a TikTok or YouTube creator — Bretman Rock or Cooking with Lynja are stars in their own right — we want to know the artist or creator and their recent work you've been following and loving.
Let us know in the survey below or e-mail us at [email protected] and your response may be used in an upcoming Boston.com article and/or its social media channels.
What's your favorite recent work from an Asian or AAPI artist/creator?
/news