The B-Side
A dose of good news 😎
Plus: Ben Affleck memes.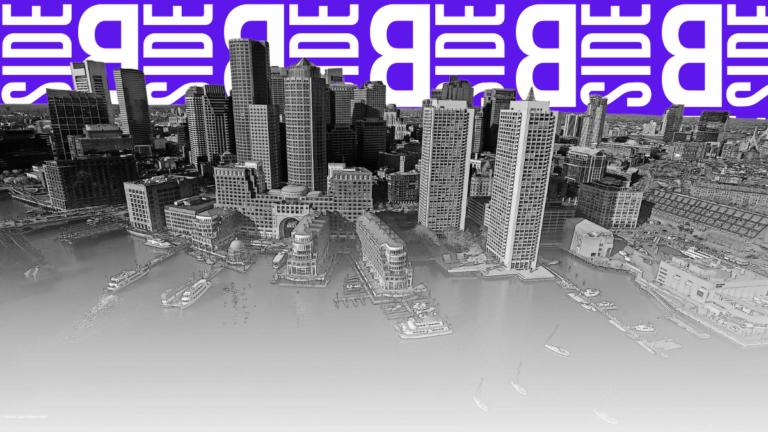 It's Tuesday, Boston.
🐶 The results are in: Charlie and Luna were the most popular dog names in Boston in 2022, edging out the ever-popular Cooper and Bella. So if you prefer to name your pets something more avant garde, avoid these names at all costs.
👀 What's on tap today:
Alewife still closed
Doctor appointment delays
More Ben Affleck memes
Up first…
---
LOCAL
A dose of good news
Illustration: Katie Cole
It's easy for journalists to have a bad news bias. So we came up with a list of stories that will both lower your blood pressure and boost your serotonin levels. Here are some good things you need to know this week:
☀️ Only 33 more days until 6:45 p.m. sunsets. Daylight Saving Time starts March 12, and we just crossed into the 5 p.m. sunset range — almost at the finish line! But in case you need a pick-me-up to get you there, local psychiatrist Dr. Khadijah Booth Watkins has some great advice on beating the winter blues.
🌱 Plus, we're getting a teeny taste of Spring. -30 degree wind chill? I don't know her. Friday's temp will be somewhere in the high 50s with partly sunny skies, so you may want to ditch the parka and dip out of work early to enjoy the weather. And if you really want to get ahead of yourself, Tanglewood just announced its summer concert lineup.
🤑 Your gas bill is going down. The state ordered utility companies to reduce the price of natural gas for customers last week. Starting Feb. 1, the average household could see a 4 to 5% decrease in monthly bills (National Grid estimates $11 and Eversource estimates $33). It may not be massive, but it's not nothing, especially given the energy bills we've seen this winter.
❤️ There's hope for those struggling with postpartum depression. Cambridge-based Sage Therapeutics has developed a once-a-day treatment pill, and it's already shown promising results in clinical studies. The company just has to wait for the FDA to provide a review timeline, but the hope is it gets approved at the end of 2023 or beginning of 2024.
🚗 Ever heard of Second Chance Cars? Since 2019, this Concord-based nonprofit has been matching donated cars to low-income residents who can demonstrate that owning a car would help them to get a job, keep a job, or advance their career. Plus, vocational high school students are also getting experience with fixing up the cars before they're passed on to new owners.
---
CITY
Quick & dirty headlines
Image: John Tlumacki/Globe Staff
🚘 Alewife station is down for the count. The MBTA is still dealing with the aftermath of a car that crashed into a barrier on the top deck of the parking garage last weekend that shattered the station's glass ceiling panels. So if you're a Red Line rider, expect to shuttle bus your way to work between Alewife and Davis for the rest of the week. The MBTA hopes to restore access to the parking garage midweek, but until then, use the T's trip planner to find alternative parking.
🩺 Having trouble getting a doctor's appointment? You're not the only one. Appointments with primary care physicians have been a hot commodity in Mass. due to more doctors retiring, not enough MDs entering the field, growing demand for care, and disruptions in annual visit patterns (all of these in some way thanks to COVID). The share of people who said they had difficulty accessing health care went up from 32.4% to 33.9% from 2019 to 2021, with Black and Hispanic residents reporting the most difficulty accessing primary care.
⚾ Batter up, Boston. Dick's Sporting Goods is reportedly building a new experiential sports concept store on Boylston Street. The concept is called "House of Sport" and will take over the former Lord & Taylor storefront at the base near the Pru. Dick's first launched a House of Sport in Victor, N.Y., complete with a rock wall, batting cage, running track, and golf simulator alongside apparel sales.
☹️ A plat du jour of Ben Affleck memes. If you were live-tweeting your way through the Grammys on Sunday, you likely enjoyed the sideshow of Ben Affleck looking incredibly unhappy to be there. Twitter users did what they did best and memed the hell out of Affleck, who apparently can't leave the house without causing a social media stir. Here's a quick round up of some of the best tweets of the night.
---
ONE LAST THING
The Dunkin' distance
Image: Google Maps
Ever wonder about the two closest Dunkin's in Mass.?
Boston.com's Wickedpedia has the answer (or really, Google Maps does). The closest Dunkin's in Boston are the two kiosks within Back Back station and are a whopping 120 feet apart.
But if you look outside Boston proper, a Dunkin' spokesperson said some of the closest are in Kingston, where a Dunkin' within a Gulf gas station is about 1/10 of a mile away from a stand-alone Dunkin', and in Revere, where two full Dunkin's are directly across the street from one another. Probably still considered a voyage for some.
---
✈️ Thanks for reading! And according to Massport's website, there are 11 Dunkin's in Logan Airport (with options for both pre- and post-security).
💃 Keep up with us @BostonBSide on IG, TikTok, and Twitter. Send comments and suggestions to [email protected]