The B-Side
Arctic blast comin' in hot 🥶
Plus: Tom Brady retires. Again.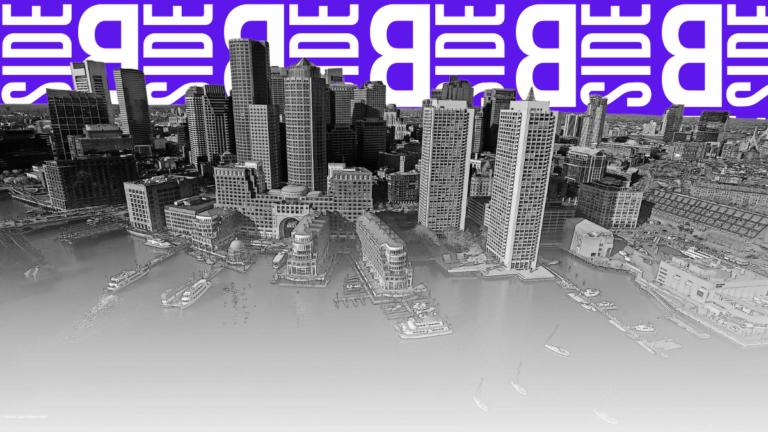 It's Thursday, Boston.
🎩 Happy Groundhog Day! According to Punxsutawney Phil, we're in for another six weeks of mini MBTA shutdowns. I think it's safe to trust him on this one.
👀 What's on tap today:
Brady retires. Again.
Queen Bey returns to Gillette
Another Mega Millions winner
Up first…
---
WEATHER Q&A
This weekend's forecast, explained
Images: National Weather Service, Craig F. Walker for The Boston Globe; Illustration: Emily Schario
It's gonna be cold this weekend. Like, COLD cold. Here's what you need to know:
🌬️ What's causing it? A big ole' Arctic air mass coming down from Canada, a.k.a. an Arctic blast. And "strong winds are only going to make it feel colder," said Kyle Peterson, a meteorologist with National Weather Service Boston.
📆 What's the timeline? Temps will peak in the 30s around midnight on Friday and dip to the low teens by noon. And "it's just going to keep going down until we bottom out on Saturday morning," Peterson said. There's currently a wind chill watch in effect late Thursday through Saturday afternoon.
🥶 How cold are we talking? Those of us in the Boston area are looking at air temps between -2 and -5 degrees early Saturday morning. But the wind chill will make it feel like -15 to -25 across most of the region.
🥇 Will this cold break a record? It has a good shot! The lowest maximum temperature on record for Feb. 4 is 11 degrees and the record low is -2 — both set in 1886.
🔥 How should I prepare? STAY INSIDE (if you can). And I know energy bills are pricey, but try to leave the heat on especially to avoid pipes freezing. And make sure your gas tank is at least halfway full. The City of Boston also put together a helpful list of cold weather safety tips and places to shelter here.
👀 What about Sunday? Luckily, this cold snap won't ruin your entire weekend. Temps will start rising Saturday night into Sunday morning. And by Sunday afternoon, we'll be in the low 40s. Like it never happened.
😭 Dreading the cold? We are, too. So we made a video capturing our collective pain. Please enjoy.
---
CITY
Quick & dirty headlines
Image: AP Photo/Chris O'Meara
🏈 Tom Brady retires. Again. But this time, he says, it's "for good." The seven-time Super Bowl champion made the announcement in a raw 51-second video on social media Wednesday morning. His message was both short and self aware. "You only get one super emotional retirement essay," he said, "and I used mine up last year." But Brady still managed to get a little choked up while thanking his friends, family, and teammates for living his "absolute dream," and that he "wouldn't change a thing." It's the end of an era (probably).
💜 Homeless people can stay in South Station on cold nights. Gov. Healey made this decision as we prepare for a dangerously cold weekend with wind chills as low as -40 degrees. For context, for the last five years, those experiencing homelessness were not allowed to sleep in South Station overnight, even when temps dropped below freezing. But before then, they could. It's gonna be nasty out there this weekend, so if you are or know someone experiencing homelessness, contact or donate to these local organizations to help.
🚇 Gov. Healey takes a stand on transit. In an interview on Boston Public Radio this week, Healey supported the idea of giving Boston a permanent seat on the MBTA Advisory Board (you know, which oversees the transit system that makes Boston run). And this just so happens to be one of Mayor Wu's big agenda items. Legislation has already been filed to start the process, and Healey's support could definitely give it a boost. She also said the state should take a real look at congestion pricing as a way to minimize traffic. At this point, I'm down to try whatever.
🐝 Queen Bey is coming to Gillette. She's heading off on her Renaissance Tour (also her first national tour since 2018) and will be gracing us with her presence on Tuesday, Aug. 1. While she didn't share when tickets will be available for the show, fans are able to register for several different pre-sales now through Thursday, Feb. 9 (yes, Ticketmaster is one of them, but if you're traumatized from T-Swift's presale, you luckily have other options). No GA sale dates have been announced, but keep an eye out: Her site says all tour dates will be on sale "soon."
---
ONE LAST THING
Another Mega Millions winner
Image: Reuters
There must be something in the water … in the Mass. lottery system.
A $31 million-winning Mega Millions ticket was sold at Gibbs gas station in Woburn for Tuesday's drawing, making it the second winning ticket sold in Mass in the last week. Both tickets still haven't been claimed yet, but don't get too excited, they have a year from the date of the drawing to do so.
And if you're salty about losing, here's something to smile about: The gas station will get its own winning – a cool $50,000 – for making the sale.
---
💸 Thanks for reading! Like I've said, if getting around to claiming your prize is too much trouble, I will gladly take it off your hands (both prizes, for that matter).
💃 Keep up with us @BostonBSide on IG, TikTok, and Twitter. Send comments and suggestions to [email protected]