The B-Side
Buckle up, Red Line riders 🚇
Plus: ✈️ Logan's international facelift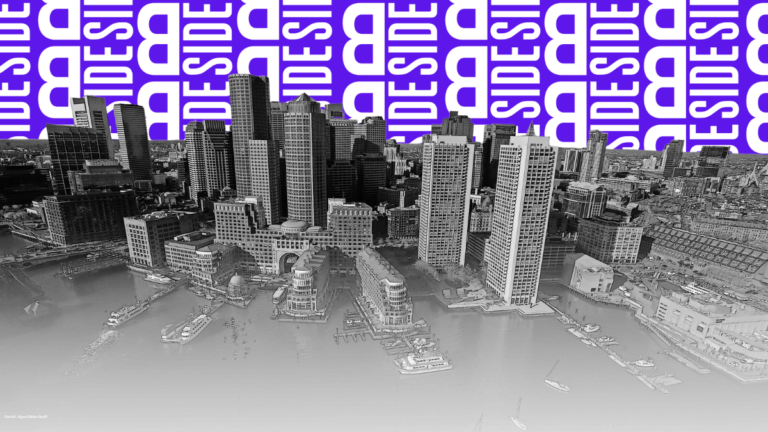 It's Monday, Boston.
🎃 T-minus 15 days until Halloween. So if your Halloweekend plans are slacking, here's a roundup of the spookiest food deals, bar crawls, and costume parties to add to your calendar. I'm partial to any dog costume parade.
👀 What's on tap today:
Close but no cigar
Logan's b-day party
Pumpkin crossing
Up first…
---
MBTA
Shut down for the count
Image: Erin Clark/Globe Staff
Buckle up: It's the first full work week of the 16-day shutdown of the Red Line's Ashmont and Mattapan branches.
Here's what to know:
🥵 Long story short: The Ashmont and Mattapan branches needed an intervention ASAP. They face some of the worst speed restrictions on the line (about 28 total). Most of those restrictions are expected to be fixed during the shutdown, giving back an estimated 42 minutes to riders across both branches, according to MBTA GM Phillip Eng. Under normal construction circumstances (i.e., nights and weekends), these fixes would take around six months, or about 166 days longer than this 16-day shutdown.
👎 But that doesn't mean riders are happy about it. The shutdown will impact about 43,000 commuters, and after dealing with a litany of shutdowns over the last year, some B-Side readers aren't exactly hopeful. "The MBTA has completely lost my trust," one wrote. "I have zero confidence that this shutdown will improve the hour and [four] minute commute from Lower Mills in Dorchester to downtown."
🚌 Shuttle buses and the Commuter Rail are coming to the rescue. Shuttle buses will hit every usual T stop every five to six minutes during weekday peak hours and every 10 to 15 minutes during off-peak hours and weekends (make that 12 to 15 minutes on the Mattapan trolley), according to the MBTA's website. The T's trip planner estimates a morning shuttle bus trip from Ashmont to JFK/UMass will take about 35 minutes (psst! You can bike that in about 15 minutes). Plus, service on the Fairmount Commuter Rail line and the 18 bus will also be free.
🚲 But if you need a more flexible transit method, grab a Bluebike. Mayor Wu announced a giveaway of a limited number of free Bluebikes passes to affected riders. Plus, the city is installing new Bluebikes stations near several affected Red Line stops. You can find a map of Bluebikes stations here.
👀 Need to suss out your best transit option? The MBTA put together a rider's guide to the shutdown here.
— Written by Gia Orsino
---
CITY
Quick & dirty headlines
Image: David Becker/AP
🏈 The Pats' season just keeps getting worse … TL;DR: The Raiders beat the Pats 21-17. After two consecutive blowouts, the Pats managed to keep things close in their game against the Raiders on Sunday. But any chance of eking out a win was zapped after Mac Jones was sacked in the end zone for a safety. At this point, anything that's not a blowout is considered "progress" with their 1-5 record. And chatter about Bill Belichick's future as head coach is only getting louder. Patriots legend Tedy Bruschi thinks he should hang it up after this season.
⚖️ Mass. could be one step closer to gun reform. The House is gearing up to vote on a new gun reform measure this week which aims to tighten the state's already strict gun laws. The House's plan addresses several issues, including making ghost guns easier to trace, revising red-flag laws, and banning guns in certain public spaces (think schools and government buildings). As expected, local gun rights advocates, including the Mass. Chiefs of Police Association, aren't loving it.
✈️ That's not a UFO. That's Logan's new Terminal E. Friday marked the airport's 100th birthday, and officials took the opportunity to tout recent upgrades to its international terminal, including four new gates, a duty-free shop, a Delta Sky Club lounge, and an in-terminal exhibit exploring events that shaped Logan's history. But perhaps the most noticeable change is the terminal's spaceship-like exterior painted in Boston Red (a color reserved just for Logan). If you need an excuse to check it out, here's a list of every nonstop international flight out of Logan.
🏠 First-time home buyer? You're in luck. The ONE+Boston Program, an initiative meant to increase homeownership among local first-time buyers, announced it will increase the interest rate discount up to 2% on a 30-year, fixed-rate mortgage. That may not sound like much, but that 2% can save buyers hundreds of dollars per month. Although navigating the city's home buying systems can be a challenge, there is hope! Check out this story of a local woman who landed her first condo in Eastie.
— Written by Gia Orsino
---
ONE LAST THING
Pumpkin Head of the Charles, pt. 2
Image courtesy of WBZ Radio
This season, we've seen our fair share of giant pumpkin news. But today, we present to you the best story yet.
Remember Ben from Reddit, the Bostonian who had dreams of rowing a giant pumpkin down the Charles? Well, his dreams have come true.
His voyage was made possible by a Bostonian named Tim, who forklifted the pumpkin into a pickup truck. Then Ben, who is an undergrad at Harvard, along with a small army of helpers, slid it down to the Charles on some cardboard, scooped out its guts, and set sail across the river. You just have to see it to believe it.
But why? May I present you with the most Harvard answer of all time: He made the voyage in hopes of raising money and drumming up interest for his student-led bio lab.
— Written by Gia Orsino
---
🚣 Thanks for reading! Of course he did.
💃 Keep up with us @BostonBSide on IG, TikTok, and Twitter. Send comments and suggestions to [email protected].