The B-Side
Best of the Eras Tour 💃
Plus: ✈️ Deals on flights to Europe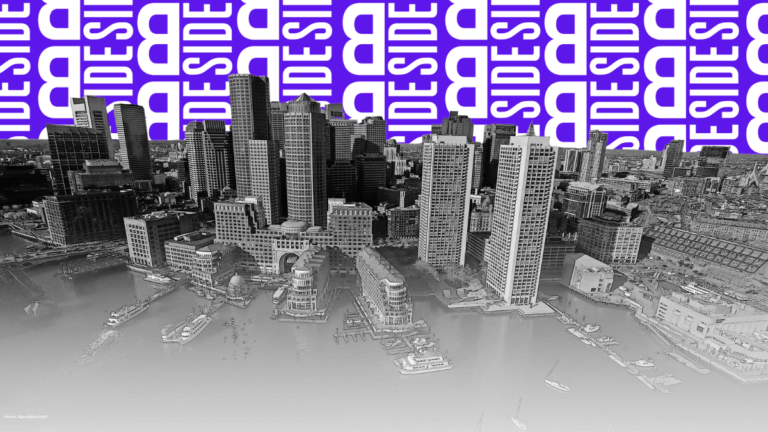 Happy Monday, Boston!
☕ Attention, Dunkin' Rewards Members! You only have two Mondays left this month to score a free medium-size hot or iced coffee with any purchase. Get on it!
👀 What's on tap today:
Bad taco news
Time to use your PTO
Mac Jones' Reputation era
Up first…
---
MUSIC
Highlights from the Eras Tour
Image: Erin Clark/Globe Staff; Illustration: Katie Cole
Six months of waiting, several hours on Ticketmaster, and 44 songs later: I officially conquered Taylor Swift's Eras Tour.
Although I wouldn't outright call myself a die-hard Swiftie, I've admittedly been singing her songs in the shower since "Our Song" came out in 2007. Her music has been the soundtrack of the formative years of my life, and seeing her live for the first time took me on a journey from elementary school all the way to adulthood.
Here's what it was like:
🚇 Taylor Swift single-handedly fixed the MBTA. Or at least it felt like it. Expectations for a smooth ride to Foxborough were low following the Commuter Rail concert ticket fiasco. But surprisingly, it went off without a hitch. Unlike its usual office worker crowd, the train was packed with glitter-dusted Swifties buzzing with excitement. And tons of friendship bracelets were exchanged (I got a "Lover" themed one). You can read more about the friendship bracelet lore here.
💃 The outfits were *chef's kiss*. If one thing is true about the Eras Tour, it's that you won't be caught dead in jeans and a T-shirt. While the trend is to dress up as the embodiment of your favorite Swift era (I went as 1989), some concert-goers went whole hog with detail (Exhibit A), and others took a more literal approach (Exhibit B). Even Pats QB Mac Jones dressed up for the occasion (more on that below).
✨ There were three moments that captured the essence of the night:
After playing "Champagne Problems," the crowd erupted into (not exaggerating) a three minute-long cheer. A teary-eyed Swift looked out into the audience and took off her headset to soak in the screams.
The monsoon-like rain from Saturday's show damaged the piano Swift intended to play her second surprise song on. So instead, she ditched the keys, picked up her guitar, fiddled with the frets, then burst into singing "Red." ICYMI, the first surprise song was "I Think He Knows."
Watching a group of teenage girls near us hang onto every word was incredibly moving. We both felt the lyrics deeply, yet so differently.
🥇 And Swift's overall performance was Olympic level. The 44-song, three-plus hour set is filled with massive belts, punchy choreography, and even a dive into the stage (all without any bathroom breaks!). It was also her 13th show at Gillette, making the night feel extra special. More on the 13 significance here.
👍 P.S. Shoutout to whomever was running Gillette's Twitter this weekend. You slayed.
---
CITY
Quick & dirty headlines
Image: Suzanne Kreiter/Globe Staff
🌮 If you're eating while reading this, you might want to pause. Two locations of Los Amigos Mexican Grill in Boston were forced to shut down after health inspectors found some not-so-appetizing things in the kitchen. The Brighton location had mold-like substances and visible soils on the walls and ceilings of a walk-in unit. And the West Roxbury location was guilty of having rodent poop on food and a spatula stored in stagnant water. So if you ate there between May 12 and 18, officials suggest you contact a healthcare provider for an evaluation.
⚽ 2026 will be a helluva year for Gillette Stadium. And we're not talking about the Pats. Robert Kraft announced that the stadium will host a minimum of six World Cup games when it returns to North America in 2026 (potentially both group and knockout round stage games). 2026 will be the largest World Cup tourney ever, featuring 48 teams and 104 games. Boston's branding for the World Cup was also unveiled. And the comments on the Twitter thread are … mixed. The local artists who designed it tapped into the city's waterways and parks for inspo.
😋 A "Taste of Somerville" is officially back. The beloved food and drink benefit event is returning to Assembly Square on June 14 after a three-year COVID hiatus. This year's lineup includes over 50 Somervillian restaurants covering cuisines from Asian to Peruvian, as well as several sips from spots like Remnant and Portico Brewing. Tickets are $55 and include unlimited food and drink tastings, so you can get your money's worth. Plus, proceeds will support the Somerville Education Foundation, an org promoting learning opportunities for all Somerville residents.
✈️ Time to cash in on that PTO. PLAY, a budget airline, is offering a sweet Memorial Day deal where travelers can snag 35% off round-trip flights to Iceland, Paris, London, Dublin, Amsterdam, and Glasgow. But there are a few rules: You have to purchase tix between May 24 and 29. If you're flying to Iceland, Paris, London, or Dublin, your travel dates have to be between Sept. 1 to Dec. 15. And if you're flying to Amsterdam and Glasgow, your travel dates have to be from Sept. 1 to Oct. 31. The promo code is PLAYMEMDAY. You're welcome!
---
THINGS TO DO
Weekday plans
Image: Robert E. Klein for the Boston Globe
🎤 Relive your boy band fan days with Midnight Memories, a One Direction themed night at Big Night Live.
🐶 Play with your pups at Yappier Hour, where dogs and their owners can drink, eat, and watch a fashion show at in the private courtyard at the Liberty Hotel.
🎸 Jam out to live music at the Sam Sessions Mini Music Fest at the Sam Adams Boston Brewery. There will be food trucks and pop-up vendors, and you'll get a chance to win Boston Calling tickets.
❓Play trivia, but with drag tonight at Roxy's Arcade.
🛍️ Shop the Brighton Bazaar night market at the Charles River Speedway.
---
ONE LAST THING
Mac Jones' "Reputation" era
Images: Erin Clark/Globe Staff, John Tlumacki/Globe Staff. Illustration: Katie Cole.
Mac Jones took the field at Gillette as a fan on Friday.
Pat quarterback Jones and his girlfriend, Sophie Scott, went to the opening night of Taylor Swift's Eras Tour, and their outfits didn't miss. Jones was in his "Reputation" era, in a black T-shirt printed with snakes, a mirror ball-esque bomber jacket, and a black Taylor Swift hat. Scott was in her "Lover" era with a pink sparkly dress and heart-shaped bag and glasses.
Scott is a Swiftie, but Jones is a fan in his own right. Earlier this week, the Patriots posted a video asking their players what their favorite Swift songs are. Jones said his favorites are "The Last Great American Dynasty" and "Karma," but his favorite album is "Reputation" for "what it stands for."
---
💀 Thanks for reading! Mac Jones being in his Reputation era definitely tracks.
🎟️ B-Side readers are willing to shell out to concert tix. According to last week's poll, 40% of respondents said the most they've paid is around $250. But a solid chunk of you chose to plead the fifth, with one brave reader admitting they paid $800 for Beyoncé's tour this summer.
💃 Keep up with us @BostonBSide on IG, TikTok, and Twitter. Send comments and suggestions to [email protected]