The B-Side
A booked and busy weekend … literally📚
Plus: 👋 Say goodbye to the Ashmont branch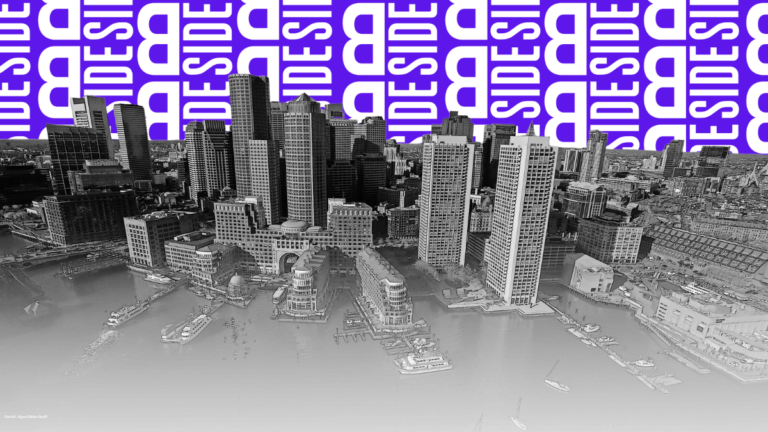 Happy Friday, Boston!
🍪 Here's a clinically proven* way to prevent the Sunday scaries: Sunday is National Dessert Day, which means it's basically criminal to not check out a treat from this list of local desserts Globe readers swear by.
*No clinical trials were performed, but we swear, it works.
👀 What's on tap today:
TTFN, Ashmont branch
Swiftie movie mania
Local Jeopardy winner
Up first…
---
OUT & ABOUT
This beloved book event is back
David L Ryan/Globe Staff. Illustration: Gia Orsino.
Bookworms, assemble! The 15th annual Boston Book Festival kicks off in Copley Square on Saturday, bringing together a star-studded lineup of authors, speakers, and local vendors to celebrate the power of reading. Bonus: It's all free.
Here's what to know:
✍️ This year's headliners range from fantasy icons to young adult stars. Rick Riordan, the author of the Percy Jackson series, will be the fiction keynote, giving a behind-the-scenes look into how he crafts his takes on Greek mythology; non-fiction keynote and author of Democracy Awakening Heather Cox Richardson will explain how the rich are unraveling the principles of our country; and Chloe Gong, YA keynote and bestselling author of the Secret Shanghai novels, will share how she draws inspo from her family's history in her writing.
🌍 Many of the conversations point to today's big issues. Reproductive rights take center stage on a panel exploring stories that underscore the importance of reducing the stigma around abortion; a panel of climate scientists and professors will explore the disinformation campaigns preventing us from embracing fossil-free technologies; plus, there will be discussion on AI's role in in creative industries (specially on a graphic novel that was illustrated by AI!).
☀️ But the convos aren't all doom and gloom. YouTube celeb Max Miller will share how his passion for history and cooking led to his cookbook covering 4,000 years of recipes; philosophers, Harvard professors, and McArthur Genius recipients will share their secrets to living a good life; and local leaders will offer their vision for making Boston a more livable city.
🤓 Plus, there are several workshops for aspiring writers. Two bestselling authors and historians will host a class on writing history like a fast-paced thriller; storytelling experts will share their secrets on building a strong narrative using specific writing prompts; a mindfulness workshop will explore how writers can use meditation to tap into their creativity; and for Bostonians looking to break into the publishing world, there's a talk for that, too.
😅 Haven't picked up a book since high school? No sweat. There's going to be a massive street fair filled with food trucks, book vendors, and live music, too.
👀 Want more? See the full schedule of events here.
---
ADVERTISEMENT
TOGETHER WITH THE MASSACHUSETTS STATE TREASURY
Your money is coming home
🏠Get ready for a reunion you won't want to miss. Imagine reconnecting with an old friend — now, picture that friend being your long-lost money. The Massachusetts State Treasury is making it happen, with over $3 billion in unclaimed property — including forgotten savings, checks, stocks, and more — waiting to be rediscovered. Simply search your name (it takes under a minute) to find out if you have unclaimed property that belongs to you.
---
CITY
Quick & dirty headlines
Image: David L. Ryan/Globe Staff
🚇 Say ta-ta to the Ashmont branch … for now. The 16-day shutdown of the Red Line's Ashmont and Mattapan branches starts Saturday, giving the MBTA a chance to work round-the-clock to fix 28 slow zones. In addition to shuttle buses replacing service (and the option of taking one of several MBTA bus routes), travel will also be free between all Zone 1A stations on the Commuter Rail's Fairmount Line during the closure. All that said, the T is still recommending riders budget extra time into their commute just to be safe.
🚲 The best Bluebikes deal for Boston residents just dropped. Mayor Wu announced the Boston Bikes Pass, a pilot program that gives Boston residents access to an annual Bluebikes membership with unlimited 45-minute rides for only $60 instead of the usual $129. Plus, for income-eligible members, the membership is only $5. You can partially thank the Orange Line for this deal, as Bluebikes saw an explosion of interest when they were made free during last year's shutdown. You can sign up for a pass and learn more about income eligibility here.
🍝 "We are so back" — probably Eastern Standard. The beloved brasserie and brainchild of restaurateur Garrett Harker officially reopened its doors Thursday night in Fenway Center, just a short walk from its old Kenmore digs. The restaurant promises versatile French-inspired cuisine, where anyone can drop in after catching the game, or have a more formal dinner. Harker's new concept cocktail bar, Equal Measure, is also set to open right next door within the month.
🎥 Swifties, are you ready for it…? The Era's Tour movie is officially out, so if you plan on seeing it, here's what to know: Many of the OG showings are sold out, but Taylor announced additional showings this weekend, theaters are allowing singing and dancing during the show (whether you like it or not), and in select theaters, like Showcase Cinemas, there will even be Swiftie-themed treats like the Lavender Haze cocktail. For a proper movie pregame, be sure to hit up City Tap Bar for a three-day Swiftie extravaganza.
— Written by Gia Orsino
---
THINGS TO DO
Weekend plans
😭 Bid farewell to the big blue turf. It's that time of year when Cisco beer garden shuts down 'til April. Make your final trips until Sunday, and pour one out for the start of sweater season.
😱 Scream your way through a haunted church. Bedford's First Parish Haunted House returns this Friday and Saturday with a new trio of terrifying concepts — ride the "Helavator" to each floor of terror.
🎃 Channel your inner Michaelangelo. That's right: This weekend, we're sculpting, known in the Jack-o-Lantern community as carving. Head to Sloane's on Saturday for a carving party.
🛍️ Do your fall shopping on a car-less street. For the last Sunday until summer, Newbury Street will be open for shoppers to stroll freely without beeping Massholes cramping your style.
🤤 Experience the wonderful world of veganism. The Reggie Lewis Athletic Center will become a bustling marketplace of vegan fare this Saturday.
— Written by Claire Nicholas
---
ONE LAST THING
A wicked smart Masshole
Images: Tyler Golden/CBS Media Ventures via AP, Getty Images/Getty Images. Illustration by Gia Orsino.
She may not have won a Nobel Prize, but Framingham native and sports commentator Katie Nolan achieved another sort of intellectual victory for Massholes on Wednesday: She won Celebrity Jeopardy! night when she beat out Christopher Meloni in a tiebreaker to win Celebrity Jeopardy.
Nolan dominated the entire game, with the highest scores in all three rounds of Jeopardy, Double Jeopardy, and Triple Jeopardy, before facing off head-to-head with actor Christopher Meloni when they tied in Final Jeopardy.
She won the game by correctly answering this question about French history: "Drink up! A famous New Orleans street is named after this dynasty that ruled France for most of the 17th & 18th centuries."
The answer? Bourbon.
She'll continue her Celebrity Jeopardy run in the semifinals. Dates are TBD.
– Written by Gia Orsino
---
🤓 Thanks for reading! In high school, I applied to be on Teen Jeopardy and got cut in the first round, if that tells you anything about me …
💜 Special Shoutout to today's sponsor, the Massachusetts State Treasury, for helping residents reclaim what's rightfully theirs.
🍎 The results are in: Nearly 70% of readers agree that apple cider is the ultimate fall drink, with one pro-cider voter exclaiming, "The OG!"