The B-Side
A dramatic city council election, explained 🗳️
Plus: ❤️ Tom Brady is forever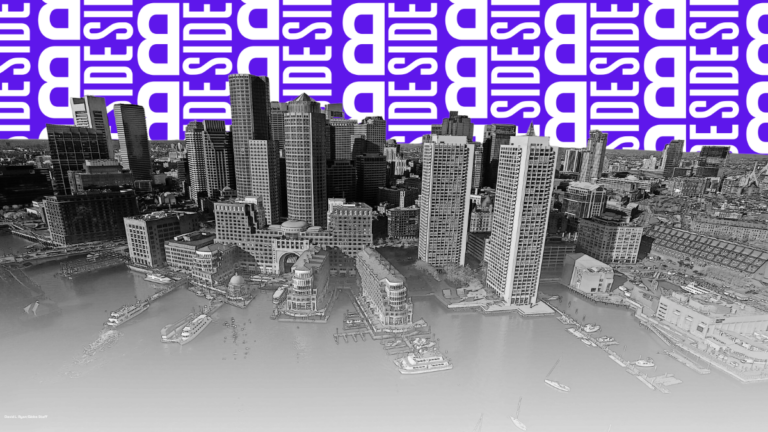 It's Monday, Boston.
🇺🇸 It's also the 22nd anniversary of the Sept. 11 terrorist attacks. If you happen to be downtown this morning, a reading of the names of the 206 victims with Mass. ties will be held on the steps of the State House at 8:30 a.m. You can stream the full program here.
👀 What's on tap today:
Tom Brady is forever
Cheap flight review
Getting "Soldiered"
Up first …
---
CITY HALL
Priming for primary day
Image: Vincent Alban, Lane Turner, John Tlumacki/Globe Staff. Illustration: Emily Schario.
The future of Boston's City Council is coming into focus. Tuesday is the city's primary election in Districts 3, 5, 6, and 7, where the top two finishers from each district will go head to head in a runoff on Nov. 7. But it won't be the sleepy local election you're likely imagining.
From a car crash to ethics violations, the primary lead-up has felt more like an episode of Vanderpump Rules. So if you're hitting the polls tomorrow, here's who's on the ballot, the district drama, and who needs to watch their back:
DISTRICT 3: DORCHESTER
🏃 It's a seven-way race for a wide open seat. Councilor Frank Baker, one of the council's most conservative voices, chose to not seek a seventh term, creating a rare open seat. Boston's lack of affordable housing, the Mass. and Cass crisis, and public education are all top-of-mind issues among the candidates, who range from a city insider with backing from Baker himself to a Boston Public School teacher. You can read up on the District 3 candidates here.
DISTRICT 5: HYDE PARK, ROSLINDALE, PARTS OF MATTAPAN
😬 Incumbent Ricardo Arroyo is hanging on for dear life. Between an ethics violation, a scandal involving the downfall of U.S. attorney Rachel Rollins, and old sexual assault allegations, the progressive incumbent's race for a third term is looking like an uphill battle. Plus, Mayor Wu, a former ally of Arroyo, recently endorsed Enrique José Pepén, one of Arroyo's opponents. Four candidates are vying for the seat, including a former Boston cop and a four-time candidate (always a candidate, never a councilor). Read up on the District 5 candidates here.
DISTRICT 6: JP, WEST ROXBURY, AND ROSLINDALE
😅 Incumbent Kendra Lara is also hanging on for dear life. Back in July, Lara was charged with driving an unregistered, unlicensed car without a valid license after slamming into a home in JP. While she pleaded not guilty, the crash has made the progressive councilor's seat a vulnerable target to two challengers, one of whom is billing himself as progressive sans drama. That said, Lara has still managed to hold onto some big endorsements from local progressive orgs. Read up on the District 6 candidates here.
DISTRICT 7: ROXBURY
👩‍👩‍👦‍👦 Incumbent Tania Fernandes Anderson is fighting off four challengers. She made history in 2021 after being elected the council's first Muslim, first African immigrant, and first formerly undocumented member. But she's recently come under fire after admitting to an ethics violation for hiring and giving raises to her sister and son. One of Lara's challengers protested outside Mayor Wu's home and has spread false vaccine info. Read up on the District 7 candidates here.
🗳️ In-person voting takes place from 7 a.m. to 8 p.m. You can find your polling location here.
---
CITY
Quick & dirty headlines
Image: Barry Chin/Globe Staff
🏈 Tom Brady is forever. During a halftime ceremony celebrating the Patriot God, Robert Kraft announced he'd waive the four-year waiting period and induct Brady into the Patriots Hall of Fame on June 12, 2024. Brady took to the podium wearing his No. 12 jersey and told fans that he "is a Patriot for life" (which they totally ate up). And while the Pats technically lost to the Eagles 25-20, they showed some serious promise: The rookies had a good day, Mac Jones made some good connections, and the defense was strong. Onward!
❤️ Gov. Healey wants migrants to get to work ASAP. The state's shelter system has been going through it after an influx of migrants arrived last month, so Healey has asked the Dept. of Homeland Security to speed up migrant work authorizations so they can get back on their feet faster. The longer migrants can't work, the longer they stay in the shelter system, so speeding up the work paperwork will ultimately relieve pressure on the shelter system and address statewide worker shortages.
🤓 Four Mass. colleges are academic weapons.The Wall Street Journal put out its list of top U.S. colleges and universities based on student outcomes versus schools' wealth and reputations (think graduation rates and post-grad salaries).To no one's surprise, four Mass. schools made the top 10: MIT came in at No. 2, Harvard ranked No. 6, Amherst College came in at No. 8, and Babson College ranked No. 10. My alma mater came in at No. 12 on the publication's top list of Mass. schools. GO HILL!
✈️ That cheap flight to London is actually pretty decent. When we think of cheap airfare from Boston to Europe, it usually involves limited legroom and a layover in Iceland. But Norse Atlantic Airways is keeping things cheap and direct with flights from Logan to London-Gatwick for as low as $200ish roundtrip. Globe travel writer Christopher Muther gave it a go, and aside from encountering a pretty long line at check-in (there were no kiosks), the seats were spacious, they had TVs, and it was overall a pleasant ride. Read more about his journey here.
---
THINGS TO DO
Weekday plans
Image: Kayana Szymczak for The Boston Globe
🐝 Put your spelling skills to the ultimate test. Here's a new one: a spelling bee. Come with a team of three to Aeronaut Brewery in Somerville on Wednesday for the first of four throwback events.
🛶 Paddle off into the sunset. Paddle Boston is teaming up with Mystic River Fireworks in a paddling, stargazing, and fireworks extravaganza on Saturday. Book your boat!
🧘 Try pilates on a pirate ship. GirlFriends Boston is hosting a Pilates class, led by @movementwith_jill, at Tall Ship on Tuesday. Bonus: A physical therapy doc will be there for an info session about back injury prevention.
🌿 Make your own (extremely cute) herb garden. Studio by Garden Streets truly never misses. This week, come home with a gorgeous mini herb garden that will fit right on your kitchen counter.
🧶 Weave fabrics and friendships. Beginners and pros alike are welcome at today's Upham's Corner community event where you can meet other weavers, knitters, crocheters, and sewers.
Written by Claire Nicholas.
---
ONE LAST THING
Getting "Soldiered"
Image: David L. Ryan/Globe Staff
It appears getting "Soldiered" is the new "Storrowed."
A tractor trailer got stuck after its roof hit a bridge on Soldier's Field Road in Brighton on Friday, the first official mishap of the season and a blow to Mass. DCR's ASPCA-inspired PSA warning drivers of low bridges and their installation of "cars only" signs. We came so close.
While "Storrowing" is the general term used to describe this Mass. moving phenomenon, both Soldiers Field Road and Memorial Drive in Cambridge are just as susceptible to trapping trucks, as some of their bridges are as low as nine feet.
So it only feels fair to add "Soldiered" and "Memorialed" to the Mass. driving vernacular.
---
🚘 Thanks for reading! Getting "Memorialed" sounds waaaay worse than getting "Storrowed" imo.
💃 Keep up with us @BostonBSide on IG, TikTok, and Twitter. Send comments and suggestions to [email protected].