The B-Side
Boston's cheese board queen 🧀
Plus: Winter weather on the way.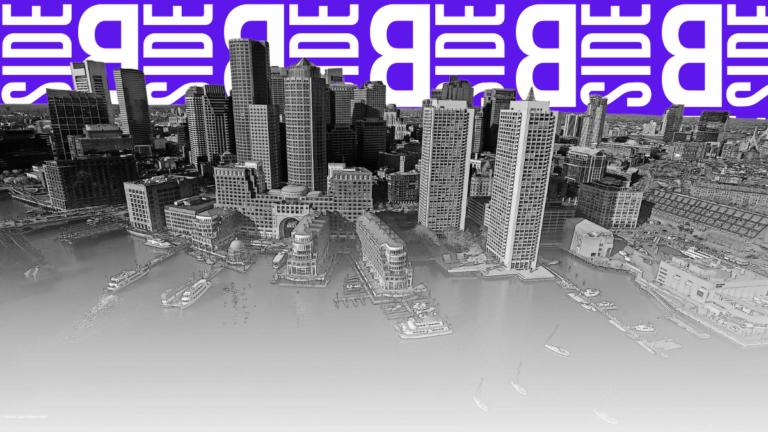 Happy Friday, Boston.
🧀 Also, Happy National Cheese Lover's Day! A fitting holiday for the subject of our lead story.
👀 What's on tap today:
Good news for skiers
Local buildings going greener
An unexpected catch
Up first…
---
SMALL BIZ SPOTLIGHT
Queen of the cheese board
Images courtesy of The Dirty Italian
If you're in need of a cheese board, Talya Pessolano has your back.
Who? The Springfield native is the owner and operator of The Dirty Italian, a small business specializing in gourmet charcuterie boards, grazing tables, and teaching others how to make their own.
How it started: Pessolano started working for a family friend, a.k.a. Uncle Joe, at Frigo Foods in Springfield during high school. And she got pretty good at it.
At 19 years old, she became the youngest general manager of the downtown store, eventually building out her own small clientele.
"Customers started saying, if Talya's there, we want her to make our platters," she said.
Going viral: After finally creating an Instagram account to showcase her boards in late 2021 (thanks to some convincing from Uncle Joe), Boston Instagram account @caughtinsouthie reposted her work. Within 24 hours, she gained over 1,000 followers and had 60 new order requests for Valentine's Day.
This visibility bump also got her featured on "The Knot" wedding website, helping her book 15 weddings over the next two years.
How it's going: Since Jan. 2022, Pessolano has made over 412 charcuterie boards, 200 charcuterie cups, and served over 346 people with grazing tables. And after quitting her full-time sales job last year, she's all-in on The Dirty Italian.
She plans to open a brick and mortar store of The Dirty Italian in Southie sometime this year. The vibe, as she puts it, will be "old school Italian meets modern convenience."
"Meals to go…charcuterie, sandwiches, salads, cooking classes, charcuterie classes. I'm doing everything." So keep your eyes peeled for the opening.
Best amateur charcuterie advice? Always buy in threes.
"Three meats, three cheeses, three types of carbs," she said. "Don't overthink it. Just stick to your threes, and you're good to go."
Eat with your eyes? Give Talya a follow on Instagram @talyasdirtyitalian. You won't be disappointed.
---
CITY
Quick & dirty headlines
Illustration: Katie Cole
❄️ The winter gods are answering our prayers. Or maybe skiers' prayers. After a relatively uneventful winter, forecasters have their eyes on not one, not two, but three storm systems in New England over the next week. While those of us in the Boston area will likely see 1 to 3 inches today, our neighbors in New Hampshire and Maine will see anywhere from 6 to 12 inches, especially in the mountains. The other two storms mostly look like rain at the moment, with the best chance for snow happening across Northern New England. So, if you're a winter sports enthusiast, this weekend is your time to shine.
🦠 A new strain of gonorrhea was detected in Mass. It was found in two Mass. residents, but up until now, it had never been detected in the U.S. While the cases were cured with standard treatment, this specific strain shows signs of resistance to every recommended treatment for the disease. This indicates that gonorrhea, which has already developed resistance to nearly all the antibiotics used to treat it, is starting to gain the ability to overpower the one medication doctors still use. Translation? We may be getting close to a time where patients may not respond to treatment at all.
🥳 Three cheers for Watertown and Brookline! The communities are the first in the state to adopt a new building code that discourages the use of fossil fuels in new buildings. Which basically means they'll be subject to tough energy efficiency measures like including solar panels in buildings with gas line connections, adding additional electrical wiring if developers build with gas or oil, etc. So while it's not an outright ban, it makes using fossil fuels a pain in the butt, likely curtailing their use. And another 22 communities have signaled their intention to follow in their footsteps.
---
THINGS TO DO
Weekend plans
Image: Lane Turner/Globe Staff
🧧 Find Lunar New Year goodies at the Chinatown Main Street Flower Market. FREE | Market runs now through Jan. 21, 9 a.m. to 6 p.m.
👾 Party like it's 1999 at 90s Night from Howl at the Moon Boston. Party to the hits with themed drinks, and wear your favorite 90s outfit for free admission. | Friday, Jan. 20, 6 p.m. to 2 a.m.
🏆 Bounce by for a pinball tournament at Silhouette Cocktail Lounge. The tournament starts at 4 p.m. with a $5 entry fee. Don't know how to play? Head over at 3 p.m. and they'll show you the ropes. Prizes are awarded to the top three winners. | Sunday, Jan. 22, 4 p.m., repeats weekly.
🧇 Get brunch with a show at the Sunday Soul & Jazz Brunch from Darryl's Corner Bar and Kitchen. Get all you can eat from their soul food brunch buffet while listening to local jazz musicians. Adult meals are $25.95 | Sunday, Jan. 22, 10 a.m., repeats weekly.
🍵 Stretch and sip at Brookline Booksmith's Cozy Winter Yoga and Tea event. Enjoy a morning yoga sesh followed by a cup of warm tea and book browsing. Tickets are $10. | Sunday, Jan. 22, 10 a.m.
---
ONE LAST THING
An unexpected catch
Video: Video courtesy of Colleen Keenan via the Boston Globe. Gif: Katie Cole
A Mass. 12-year-old caught a great white shark off the coast of Florida on Tuesday.
Campbell Keenan, of Southampton, reeled in the 11-foot, 400 pound shark on a fishing trip with his family about a mile off Fort Lauderdale. Campbell was in Florida with his family visiting relatives and watching his sister's hockey tournament.
He named the shark "Jan Jan," after his sister's coach Janice Yang who was also on the boat. The apex predator was tagged for research before being released. Good thing they had a big enough boat.
---
🏃‍♀️ Thanks for reading! You can spot me this weekend running 14 miles through Newton followed by eating lots of bread and being horizontal.
💃 Keep up with us @BostonBSide on IG, TikTok, and Twitter. Send comments and suggestions to [email protected]