The B-Side
Brace for a sloppy commute tonight ❄️🚘
Plus: Oscar noms just dropped.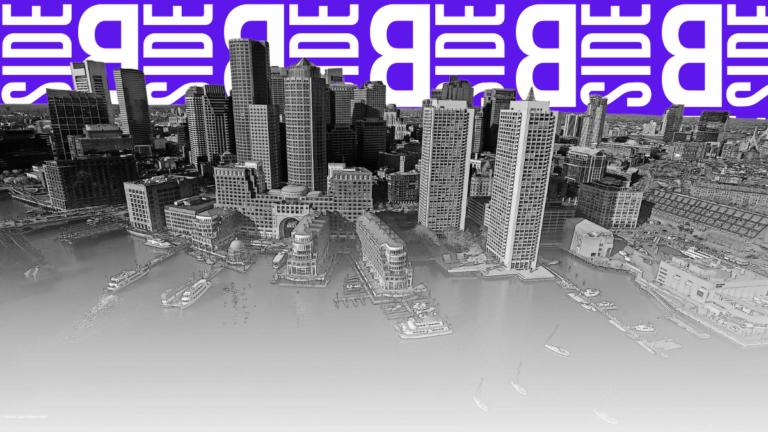 It's Hump Day, Boston.
🏆 Oscar nominations are out! The sci-fi indie hit "Everything Everywhere All at Once" led the pack with 11 nods. Fun fact: The directors of the film met while studying at Emerson.
And they also directed the iconic "Turn Down for What" music video. It's called range.
You can check out the full list of Oscar noms here.
👀 What's on tap today:
Patriots on the offensive
Lego coming to Boston
Hasty Pudding people
Up first…
---
WEATHER Q&A
Another storm's a brewin'
Illustration: Emily Schario
Two storms in three days? Smells like winter in New England. But tonight's storm will look a little different from Monday's, so here's what you should keep an eye on:
🤷 What's the difference? Monday's storm started with rain and turned to snow. Today's storm is throwing down an Uno reverse card: It's starting with snow and turning into rain. Mix in an afternoon start time, and you've got a recipe for a sloppy commute home. So, if you have the option to work remotely, do it.
❄️ What's the forecast? For those of us in the Boston area, it'll start snowing later in the afternoon, which will change to heavy rain and wind that'll last through Thursday morning. You can check out the latest weather maps here.
👇 South of Boston? There's currently a flood watch for tonight into tomorrow morning and a high wind advisory, too.
🤔 Could the storm path change? Technically, yes, however, the computer models "have been fairly consistent leading up to this storm," according to National Weather Service meteorologist Alan Dunham, so "even if the snow lasts an extra hour or two, it's not going to make that much of a difference."
🥵 This month feels awfully warm … and wet? You're not imagining things. January is running 7.4 degrees warmer than average in Boston, and precipitation is a little over an inch and a half above average, Dunham said. It feels like it's been a minute since we've had just a snowstorm without any rain.
😅 But don't get too comfortable. "You are in southern New England. We can get hefty snowstorms anytime in February, anytime in March, and you can't forget about the April Fool's Day storm," Dunham said. We've still got a ways to go.
---
CITY
Quick & dirty headlines
Image: Jim Davis/ Globe Staff
🏈 The Pats will *hopefully* be back on the offensive next season. Bill O'Brien has reportedly been hired as New England's offensive coordinator, a position he held on the squad back in 2011. O'Brien was the OC at the University of Alabama for the last two seasons. And while O'Brien and 'Bama alum Mac Jones never got to directly work together in Tuscaloosa, Jones is reportedly "very excited" about this hire. And The B-Side team is reportedly "very excited" to see more touchdown passes in 2023.
🧱 "I think I'll Lego to Boston." That's probably what Lego execs were singing when the toy company announced their headquarters will move from Connecticut to Boston. The move is slated to happen in 2026, and the company hopes to announce the official location by September. Skip Kodak, president of Lego Group in the Americas, said the move makes sense given Boston's ranking as "one of the best cities in the world to attract and retain talent." Plus, our "world-class colleges and universities, skilled workforce, and great quality of life" just sweetens the deal. Thanks, we know.
🍽️ Mark your calendars for Dine Out Boston! a.k.a. Restaurant Week, a.k.a. foodie Christmas. From March 12 to 15, participating restaurants will offer prix fixe menus for lunch and dinner. Lunch menus will be available for $22, $27, and $32, and dinner menus will run you $36, $41, and $46. Just make sure to check each website's specific menu since prices vary by restaurant. The options look great this year with North End favorites like Trattoria Il Panino and Tresca making an appearance. You can check out the whole list here.
---
THINGS TO DO
Where to watch Oscar noms
Gif: A24 via Giphy
🥯 Catch top-nominated film "Everything Everywhere All At Once" at the Somerville Theatre. The movie received 11 Oscar nominations, including best Best Lead Actress, Best Supporting Actor, two nominations for Best Supporting Actress, and Best Picture. Tickets are $14. | Wednesday, Jan. 25, 7:15 p.m.
🐚 Find two animated feature nominations at the Brattle. You can see both Guillermo del Toro's "Pinocchio" and "Marcel the Shell with Shoes On." | Saturday, Jan 28.
📖 See the Best Adapted Screenplay nom "Women Talking" at the Coolidge Corner Theatre. The movie is based on a novel by Miriam Toews and also got a Best Picture nod. Tickets are $15.50. | Multiple screenings
🎞 Fall in love with film while watching "The Fablemans" at Regal Fenway. The semi-autobiographical Steven Spielberg flick pulled in five Oscar nominations, including his eighth for Best Director. Tickets are $15.75. | Friday, Jan. 27, 4 p.m.
🇵🇱 Book now to watch Best International Feature Film nominee "EO" at the MFA. The showing is part of the museum's "Four Contenders: Academy Award for Best International Feature" series showcasing films submitted for the award. Tickets are $15. | Thursday, Feb. 16, 7 to 8:30 p.m.
---
ONE LAST THING
Hasty pudding people
Images: Jordan Strauss/Invision/AP, Kevin Winter/Getty Images for Critics Choice Association
Now to an award you may not know as well: Jennifer Coolidge is this year's Hasty Pudding Woman of the Year.
The honors are awarded annually by Harvard's Hasty Pudding Theatricals, one of the world's oldest theatrical clubs. Mass. native Coolidge joins Bob Odenkirk, who was named Hasty Pudding Man of the Year last week. The organization bestows the titles to people who have made lasting and impressive contributions to the world of entertainment.
The celebratory parades and roasts for Man and Woman of the Year will take place on Feb. 2 and Feb. 4, respectively.
---
🥣 Thanks for reading! I was today years old when I learned that hasty pudding is actually a type of porridge, not just a fun name for an award.
💃 Keep up with us @BostonBSide on IG, TikTok, and Twitter. Send comments and suggestions to [email protected]