The B-Side
There's a new president(s) in town 🎓
Plus: 🍻 House party-free housing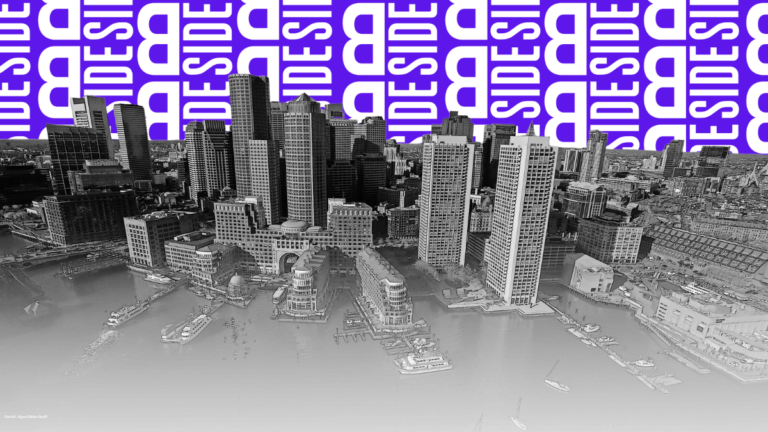 It's Thursday, Boston.
😎 Wonder how much it costs to be "cool" in the South End? i.e., How much do South Enders spend on coffee, cocktails, restaurants, and going out? TL;DR: It's a lot.
👀 What's on tap today:
$$$ for Mass. housing
Non-hammered student housing
New England business graveyard
Up first…
---
HIGHER ED
There's a new president(s) in town
Image: Erin Clark/Globe Staff, Suzanne Kreiter/Globe Staff. Illustration by Gia Orsino
The face of higher education in Boston is changing. Harvard president Claudine Gay and Boston University's soon-to-be president Melissa Gillam — two Black women — are leading the region's top universities in roles historically filled by white men.
Even if you don't attend Harvard or BU, you should be aware of these two leaders. Why? Higher ed experts think they have the power to shake up much more than the institutions they run:
💅 Long story short: Think of schools like Harvard and BU as higher ed influencers. If Harvard wears army pants and flip flops, other schools will likely follow. Higher ed consultant and visiting assistant professor at Boston College Laura De Veau thinks that's particularly true for hot-button policies like legacy-based admission, a policy that 75% of Americans weren't fans of before it re-entered the spotlight after the Supreme Court invalidated affirmative action in June. But until a school with Harvard's or BU's cache axes the practice, De Veau thinks we won't see others hopping on the bandwagon.
👀 Right now, Harvard's president isn't exactly saying "no." What she really said was,"everything is on the table," in an interview with Harvard's student-led paper, The Crimson, amid calls to end​ the use of legacy and donor preferences. And while she didn't offer predictions on where these conversations will go, she said the fact that they're even taking place is "a real signal of what a watershed moment we're facing in higher ed."
💰 Beyond policies, new presidents = new opportunities to invest in the community. Whether it's students or employees schools are trying to attract, "the idea that they can't even afford to rent [in Boston] is an issue," said Raul Fernandez, a senior lecturer in the Educational Leadership and Policy Studies program at BU. For context, schools like Harvard are some of the biggest employers in the state. Fernandez thinks there's an opportunity for schools to use billion-dollar endowments to improve the area's housing, transit, and nightlife, ultimately making the city more livable for everyone.
🎓 Plus, there's hope a new POV can reset the vibe. "Both women have said from the jump that they are committed to certain aspects of inclusion and access," De Veau said. And whether it's Gillam's research on societal factors contributing to teen pregnancy or Gay's background in race and politics, De Veau suspects both will "be more in tune with the societal impacts of the students coming in." But most importantly, higher ed is at its lowest point in public trust, meaning "any of these presidents are going to be shouldering that burden," De Veau said.
Harvard declined to comment on this story, and BU did not respond to our request for comment.
---
ADVERTISEMENT
TOGETHER WITH SNOWBOUND EXPO
Boston's winter bash is back
🏂🎉 Looking for a weekend packed with fun? The Snowbound Expo returns to the Boston Convention & Exhibition Center in the Seaport on Nov. 3-5 — and it's not just for snow lovers. With 170+ top brands, a legendary beer garden, après-ski bites, Olympic speakers (like Shaun White), and a live rail jam, there's something for everyone to enjoy. Tickets are usually $16/day and $31/weekend pass, but you can get them for FREE with code: BSIDE (hurry, they sell fast!).
---
CITY
Quick & dirty headlines
Image: David L. Ryan/Globe Staff
🏘️ Mass. could get its biggest housing investment ever. Gov. Healey proposed a $4.1 billion housing bond bill, her latest attempt to address the state's housing crisis. The bill includes over 30 policies and orders that range from nixing restrictive zoning regulations, to investing $1.6 billion in public housing, to the controversial "transfer tax," which would tax the sale of pricey properties to fund subsidized housing. That said, it still needs the legislature's thumbs up before anything can happen.
💸 You might get to say ta-ta to TurboTax next year. Mass. is one of 13 states that will offer the IRS's new pilot program, Direct File, allowing some residents to file their federal tax returns for free online, rather than pay the fees that private companies charge cough TurboTax. But at least for next year, its use will be restricted to those who have relatively simple returns and fit specific income and credit criteria. The program has the potential to expand from there, depending on how it goes.
🍷 BREAKING: Not all college students want to get hammered. Substance-free housing is gaining popularity at Mass. colleges like Tufts, BC, and Holy Cross, with students crediting their interest with a desire to take better care of themselves mentally and physically and avoid the pressure to party. This news follows a longtime trend of increased sober-curiosity among young people, and students who live in the housing say their choice has allowed them to enjoy a more laid-back social scene.
🥐 Bonjour et Bienvenue, DW French! DW French, a brasserie from chef Douglass Williams, opens tonight in the Fenway, touting French food that is unintimidating and accessible. Expect a variety of classic French dishes from garlicky escargot to steak frites to crème brûlée, as well as a welcoming atmosphere for anything from a special occasion to a quick walk-in. Bonus: It looks like weekend brunch is coming soon.
— Written by Gia Orsino
---
ONE LAST THING
A New England business graveyard
Image courtesy of Josh Patenaude. Illustration by Gia Orsino.
Still grieving the untimely demise of Christmas Tree Shops? Nowhere to pay your respects to the likes of Benny's or Sears? Well you're in luck: Josh Patenaude's yard in Smithfield, R.I., where halloween decor doubles as a tribute to New England businesses past.
For the past three years, he's handmade gravestones for shuttered regional businesses to display during spooky season. He makes the graves himself out of recycled roofing insulation, which he carves with the logos and paints.
In the graveyard, you'll see tributes to Ann & Hope, Toys R Us, and Almacs, among others. New headstones this year included Christmas Tree Shops and the Pawtucket Red Sox. But you have to check out the whole thing for the full effect. R.I.P.
— Written by Gia Orsino
---
😢 Thanks for reading! I wonder how many years until we see Bertucci's in there.
🍎 The results are in: It was a tight race, but readers declared apples the superior fall food. One said, "apples and cinnamon beat pumpkin spice every time." Hot take.