The B-Side
City freebies you NEED to know 👀
Plus: A Maine billionaire.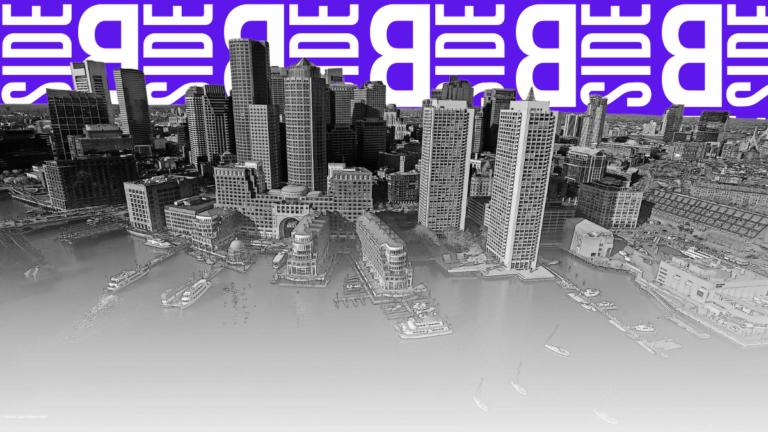 It's Wednesday, Boston.
🎶 Don't have Thursday plans? Well, now you do. We're putting on a concert with Sofar Sounds in Southie on Jan. 19 at 7:30 p.m. But there's a catch.
You won't know who's performing or where the performance is until 36 hours before the show. Get your tickets here (they're only $24).
👀 What's on tap today:
Brian Walshe charged with murder
The lonely office
A Maine billionaire
Up first…
COMMUNITY
Nothing like free stuff in the city
Illustration: Katie Cole
Living in the Boston area ain't cheap. But if you know your way around your city's website, you'll find that there are deals hiding right under your nose. So make like Michael Scott with this SWAG:
Fitness classes
A SoulCycle class in Back Bay will run you $32, but the Boston Parks Winter Fitness Series is 100% free and open to all. This series is organized by the Boston Department of Parks and Rec and offers a mixture of virtual, in-person, and pop-up fitness classes around the city (all led by certified fitness instructors). And most of them take place before 9 a.m. and after 5 p.m.
The classes range from HIIT, to strength and conditioning, to yoga, to snowshoeing, so there's something for everyone. You can check out the full class schedule and locations here.
Makerspaces
Ever wanted to make a podcast? Or try 3-D printing? Well, at your local Makerspace, you can do both (and then some).
The Hive Makerspace in the Cambridge Public Library is home to a podcasting and multimedia production studio, 3-D printers, sewing machines, and more. All you have to do is take a Hive Safety Training class (free) and sign a user agreement, and you're good to go.
They also offer more in depth training sessions on things like videography and podcasting, laser cutting, and more (also free). And don't forget about the Hatch Makerspace in Watertown, too.
Get out of the house
Meeting new people can be hard. And expensive, depending where you go.
So if you're ballin' on a budget, the Hike Boston program offers free organized and guided hikes exploring Boston parks every week. Some hikes are just about taking a walk, while others are more informational.
But if you're more of an indoor cat, the City of Cambridge offers social gatherings like a knitting circle and book club. There's even a fiber crafts group if that's more your speed.
CITY
Quick & dirty headlines
Greg Derr/The Patriot Ledger via AP
🚨 Brian Walshe has been arraigned for the murder of his wife, Ana Walshe. The 39-year-old Cohasset mother disappeared on Jan. 1 and her body still hasn't been found. Brian Walshe was initially charged with misleading a police investigation in the case and is now charged with murder.
🏢 Describe Boston's office market in one word? Empty. Over 17% of office space in the city was vacant at the end of last year, according to research from Colliers International — the highest rate in more than three decades. That's almost 12 million square feet (roughly 10 Prudential towers). Hybrid work and a sluggish economy are to blame. Some companies, like Bank of America, are ditching their leases for buildings with more amenities to lure their employees back to the office. Other companies, especially in tech, are in layoff mode, which means subleasing the office space they bought during the pandemic.
🎓 Bay State College is losing its accreditation. Which means that starting Sep. 1, students at the Back Bay school will not be able to access federal financial aid funds or transfer credits to other schools. The for-profit college has been under pressure for months to prove to accreditors that it can provide students a quality education. But recently, current and former staff and students raised concerns ranging from billing issues to a lack of support from a short-staffed administration. The college said it will help students graduating after August transfer to other schools and will give them the option of withdrawing from the spring semester for a refund.
---
THINGS TO DO
Get off the couch
Gif: CBS via Giphy
👯‍♀️ Learn the moves to Blackpink's 'Shut Down' with Dance Sassy by Chris at The Dance Complex. Class is $20. | Wednesday, Jan. 18, 8:30 p.m.
☁️ Take your day to new heights with a beginner aerial class from Swet Studio. Single class is $25. | Friday, Jan. 20, 6:30 to 7:20 p.m.
🚲 Ride to RiRi with the Rise + Rihanna class at Rev'd Indoor Cycling in Copley. First time class is FREE | Friday, Jan. 20, 7:30 a.m.
🧘 Try yoga, but make it rock. Stretch to the sounds of Arctic Monkeys with a virtual class from Health Goth Yoga. | Single class is $17. | Monday, Jan. 20, 5:45 p.m.
⛸ Lace up your skates and take a spin around the outdoor DCR Kelly Rink. Skating is FREE and ice skate rentals are $3.
---
ONE LAST THING
A Maine billionaire
Derek Davis/Portland Press Herald via AP
Where was the winning $1.35 billion jackpot ticket sold? The Hometown Gas & Grill in Lebanon, Maine, of course.
Store owner Fred Cotreau (pictured above) said that everyone in the small town of around 6,500 residents is excited to find out who the unknown winner is. For context, I'm from Maine and still had to look up where Lebanon is.
As for Cotreau, he says his store is getting a lot of buzz, which pairs nicely with a $50,000 bonus for selling the winning ticket.
---
🏃 Thanks for reading! If you need a feel-good story, here's Dan Shaughnessy's piece on why he's run a mile a day for the last 40 years. I may have shed a tear.
💃 Keep up with us @BostonBSide on IG, TikTok, and Twitter. Send comments and suggestions to [email protected]