The B-Side
Does age matter to voters? 🗳️
Plus: 🥑 Fenway avocado fries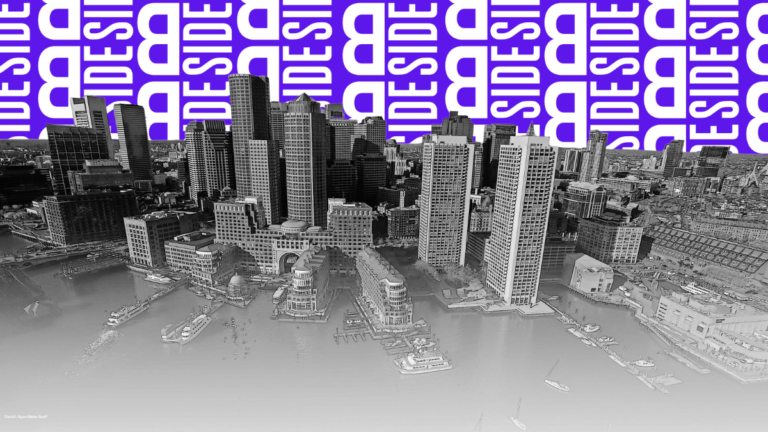 It's Wednesday, Boston.
🚲 Time to break out your bike! Landry's Bicycles is offering free bike check ups on the Seaport Common this spring. You can sign up for a slot here, but act quickly — they're going fast!
👀 What's on tap today:
Beacon Hill spice
Let the trains choo-choo!
Fenway avocado fries
Up first…
---
POLITICS
An age-old question
Image: Suzanne Kreiter/Globe Staff. Illustration: Katie Cole
It looks like the septuagenarians are here to stay. 73-year-oldSen. Elizabeth Warren is officially running for a third term in 2024, and 76-year-old Sen. Ed Markey has committed to running again in 2026. Despite the sagging popularity of state Democratic leaders (a recent poll found only 43% of voters think Warren should run again), both she and Markey will likely win reelection pretty handedly.
🤷 So where does that leave the state's ambitious young politicians? Playing the waiting game. After all, we all saw what happened when Joe Kennedy tried to primary Markey in 2020 (I'd be scared to primary them, too). But how do young voters feel about the idea of their senators being in their 80s by the time they finish their third term?
We asked. Here's what they had to say:
🗳️ "She's a pretty important voice, so I don't care that she's a little older," according to Patrick O'Toole, a 23-year-old resident of Arlington. "I think she brings a lot of fresh ideas, especially with all the news in the financial world [particularly the collapse of Silicon Valley Bank]," O'Toole said. He agrees with the principle that we should give younger candidates a chance, "especially people like Ayanna Pressley," but he likes Warren and Markey so much that "it's hard for them to step aside."
🗳️ "Age is something I am considering," said 18-year-old Stella Maurie, of Newton. She's a soon-to-be first-time voter and thinks more young people should be elected. "Our lives and upbringings are so different," Maurie said. "I think I would prefer a politician that sees me and notices my way of life more." Even if an older candidate, like Warren or Markey, is advocating for things that matter to her (like climate change), she thinks those issues don't "matter to them like [they do] to us." That said, if Warren is the only option, Maurie said she will still vote for her.
🗳️ "It's really about your integrity and your experience," according to 26-year-old Greg Shell Jr. "I'm not going to say her age really matters because I know what she stands for." But, if he had a choice between Ayanna Pressley and Elizabeth Warren, he'd probably choose Pressley. "Elizabeth Warren really isn't a fresh face. We need fresh faces," the Readville resident said. "It's a matter of representation."
---
CITY
Quick & dirty headlines
Image: Erin Clark/Globe Staff
😬 Things are getting a little spicy on Beacon Hill. State Auditor Diana DiZoglio wants to audit the Legislature, and House Speaker Ron Mariano isn't having it. DiZoglio made the case for an audit of the House to make the body more transparent on the campaign trail, as critics have pointed to the Mass. Legislature as one of the least transparent in the country. But now that the probe is becoming more real, Mariano thinks DiZoglio is overstepping her authority. And if leaders don't get on board with the audit, DiZoglio could pursue the matter in court.
🚂 Let the trains choo-choo! Several communities in Mass. have "quiet zones" in place, preventing trains from sounding their whistles when approaching railroad crossings. But a new lawsuit hopes to lift those whistle bans with the goal of reducing fatal accidents. While the lawsuit has good intentions, communities with quiet zones (like Beverly, which has five) aren't thrilled about the idea of hearing train horns again, saying they would impact quality of life.
🥑 Fenway Franks, meet avocado fries. That's just one of the many new game day menu items debuting at Fenway Park this year. Elevated bites like crab cake sandwiches and cauliflower crust pizza will also be making an appearance, as well as a New England maple bacon burger with caramelized onions. Plus, the park is expanding its AI self-checkout offerings including contactless beverage checkout and self-dispensing popcorn machines.
🎬 Hilderbabes, assemble! Netflix is filming an adaptation of Elin Hilderbrand's "The Perfect Couple," on Cape Cod beginning next week. The murder mystery limited series will star AMC's spokeswoman Nicole Kidman, "White Lotus" star Meghann Fahy, and former Wolverine Liev Schreiber. The series will film in Chatham and is set to wrap in late June. What a time to be a Mass. movie buff. This was one of my favorite reads last year, so I, for one, am pumped.
---
ONE LAST THING
A Dunkin' lawsuit
Image: Jonathan Wiggs/ Globe Staff
A Boston man is suing Dunkin' for undisclosed app charges.
Dorchester resident Martin Kelledy said the Dunkin' app charges users for undisclosed add-on fees for things like cream cheese and butter. While the app's terms of service say that menu prices may vary by location, Kelledy's suit argues Dunkin' shouldn't be able to add undisclosed fees.
As an example, Kelledy's suit says last April a pre-tax subtotal in the app was $1.25 more than his everything bagel with plain cream cheese and large iced coffee should cost. Moral of the story: Don't mess with a Bostonain's Dunks order.
---
🥯 Thanks for reading! I can't decide if this lawsuit is super petty or absolutely necessary.
💃 Keep up with us @BostonBSide on IG, TikTok, and Twitter. Send comments and suggestions to [email protected]