The B-Side
Winter energy bills are coming 🥶
Plus: 🥐 The best bakery around Boston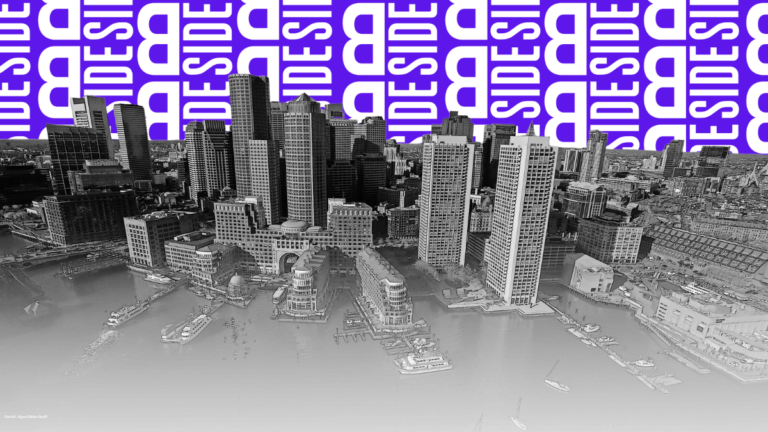 It's Monday, Boston.
🥯 New Yorkers are quaking: I've never seen people line up around the block for bagels in Boston until I saw this video of the Brick Street Bagels pop-up in the South End. And I can't blame them; those bagels look incredible.
🥳 Also: HBD to reader Elaine Chaison! We love ya.
👀 What's on tap today:
Lewiston needs your help
The best bakery in town
Tubing on the Charles
Up first…
---
MONEY
Nov. 1 is coming
Illustration by Gia Orsino
This Wednesday, Nov. 1, marks one of the most important holidays in New England: The day where it's socially acceptable to turn on the heat. And it's also the day when winter energy prices go into effect.
So as you toy with bumping up the thermostat this week (it's going to be in the 40s and 50s after all), here's what to know about your impending winter energy bill:
👍 Good news: It should be cheaper than last year's. In case you forgot, some locals saw their winter electric bills skyrocket by over 70% due to Russia's invasion of Ukraine and inflation creating a volatile energy market. Thankfully, now that the market has cooled, National Grid projects that, starting Nov. 1, the average residential customers' monthly electric bill will fall about 27% from last year, and Eversource predicts natural gas prices dipping slightly, too (assuming Department of Public Utilities approves their new rates).
🔌 You can also thank the Department of Public Utilities for the savings. The department recently ordered National Grid and Eversource to separate the priciest winter months into two rate periods (February through July and August through January), meaning the swing between your summer and winter electric bills won't give you whiplash. That said, your monthly bills will inevitably still be > your summer ones.
🤑 But if money is tight, there are plenty of savings programs. If you're a Boston resident, the Boston Community Choice Electricity gives residents and small business owners pricing options that are generally cheaper than Eversource; the state's website has a list of energy bill and utility assistance programs from fuel-buying coops to energy funds; and then there's the Mass Save energy assessment where an expert will tell you how to weatherize your home and help you do it at low or no cost.
🏢 And if you're a renter with an unresponsive landlord, take matters into your own hands. The charm of an old New England home quickly fades when you can see your breath inside, so Mass Save recommends budget-friendly hacks like plugging air leaks with draft dodgers or plastic wrap, opening the drapes over windows that get direct sunlight, and switching ceiling fans to run clockwise to circulate warm air. You can see their full list of renter-friendly tips here.
---
ADVERTISEMENT
Looking to make fitness more rewarding?
💪 Get ready to sweat AND be rewarded with HintFIT. This low-cost, cross-fitness rewards membership unlocks special discounts (and allows you to earn free classes) at some of the best workout venues and events in Boston. The membership offers access to an awesome mix of fitness and wellness options and also allows you to stay updated on your friends' workout activities so you can join in — after all, fitness is more fun with friends! To celebrate the platform's launch, join the waitlist now for a FREE month of HintFIT and stay up to date on upcoming fitness events by following @hint.fit on IG. If you're an interested fitness provider, reach out to learn more about joining HintFIT's group of fitness partners.
---
CITY
Quick & dirty headlines
Image: Joe Raedle/Getty Images
❤️ Still thinking about Lewiston? Here's how to help. The Lewiston shooting suspect was found dead Saturday, two days after killing 18 and injuring 13. As the community heals, one of the best ways to show your support is by donating to the Maine Community Fund, where you can choose to donate to victims and families or to broad recovery efforts; the Maine Philanthropy Center also has a great list of resources, including the Red Crosses of Central and Southern Maine; and there are several GoFundMe fundraisers made by community members for families of victims.
🗳 Attention, Bostonians: This is your friendly reminder to vote early. The highly anticipated City Council election is only eight days away. So if you're already registered to vote, you can cast your ballot early through Friday, Nov. 3 at several early voting locations or drop boxes (check your district here!). You can also still vote by mail if you apply by Oct. 31. Unfortunately, the deadline to register for this election has passed, but if you're registered and miss early voting, no worries, you can still vote on Election Day. As long as you get the "I Voted" sticker, it counts.
🏒 The highs, lows, and weirdos of this weekend in Boston sports. High: It was a nail-biter, but the Celtics eked out a 119-111 win on Friday against the Miami Heat, nudging ahead in the fourth quarter after an even game. Low: After giving us a glimmer of hope last week defeating the Bills, the Pats lost to the Dolphins, 31-17, after being left behind in the fourth quarter, though not for a complete lack of trying. Weirdo: The Bruins fumbled a three-goal lead against the Ducks for their first loss of the season Thursday, but came back strong in a 4-1 win against the Red Wings on Saturday. Being a Boston sports fan isn't easy, but someone's gotta do it.
🥐 The best bakery around Boston goes to … Butternut Bakehouse in Arlington. This spot started as a farmers market stand and now is considered the best local bakery, according to Boston.com readers. The Arlington location opened in 2019 and has since made a name for itself serving croissants, morning buns, and seasonal treats like apple hand pies. Plus: They're expanding to Belmont soon. TBH, just one look at their IG feed is enough to convince me.
—Written by Gia Orsino
---
THINGS TO DO
Weekday checklist
🎞️ Hit the theater for a freaky flick. Kick back and relax at The Brattle Theater with some classic horror films, including Donnie Darko and Evil Dead II.
🏌️ Take a swing at Fenway Park. But not with a bat … with a golf club! This new immersive golf experience lets you and friends drive some balls on the field from Nov. 1 to 5.
🧶 Hurry up and knit before winter arrives. Procrastinators who couldn't commit to knitting before: It's finally crunch time. Knit Your First Hat with Studio by Garden Streets on Wednesday.
💃 Get spooky and sweaty. Think you can't celebrate Halloween on a Tuesday night? Throw on your best workout-friendly costume for Jess Perkins' Zumba Halloween dance party in Inman Square.
🤠 Go full-on country for the night. Loretta's Last Call is throwing down for the holiday with a Halloween HonkyTonk Costume Contest — and the winner gets $300.
— Written by Claire Nicholas
---
ONE LAST THING
Floating down the Charles
Illustration: Gia Orsino
Taking a dip in the Charles has long been fodder for jokes among Bostonians. But these days, people can't seem to stay out of it.
TikToker @rbg_17 shocked and delighted Bostonians this weekend when he got into an inflatable tube, seemingly paddled himself out into the middle of the river, and just … floated. For hours. Alone.
In his few hours on the water, he was able to float/paddle himself what looks like just over a mile from the Harvard Bridge to just beyond the Longfellow, going through varying levels of enjoyment, from tube-related body aches and boredom, to drinking a Coors Lite and sunbathing.
One commenter best summed up my primary concern for him, saying: "I remember last time I kayaked in the Charles and we all got gnarly rashes."
— Written by Gia Orsino
---
🛶 Thanks for reading! WhileI truly don't understand why everyone wants to get in the Charles so badly, I do appreciate all of the content that comes of it.
🍬 The results are in: 66% of readers think black licorice is the worst Halloween candy, and many got rowdy in the response section. One said: "it tastes like eating a tire." So true.
💜 Special Shoutout to today's sponsor, HintFIT, for supporting local journalism and helping make fitness more rewarding in Boston.
💃 Keep up with us @BostonBSide on IG, TikTok, and Twitter. Send comments and suggestions to [email protected].