The B-Side
Girl math isn't adding up 🤓
Plus: 💸 Tax relief-a-chusetts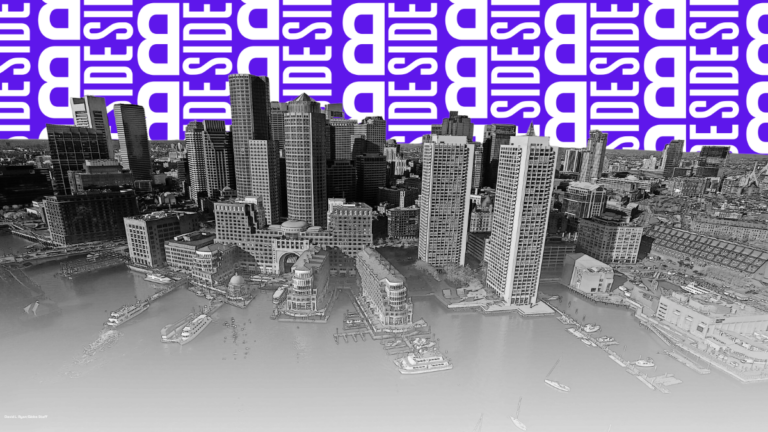 It's Monday, Boston.
👃 Reminder: You can officially order another batch of free at-home COVID tests starting today at COVIDtests.gov. And if you haven't had your flu shot, you can get one for free in Boston here.
👀 What's on tap today:
Tax relief-a-chusetts
Antiracist center layoffs
Gull karma
Up first …
---
MONEY
Girl math isn't for the girls
Illustration: Emily Schario.
Bought your coffee with cash? It's free! Spent an extra $10 to get free shipping? You're saving money. That dress is $100, but if you wear it five times, it's only $20.
🤓 Welcome to the world of "girl math." This TikTok trend of women sharing the mental gymnastics they go through to justify their spending started on a New Zealand radio show where producers help women callers legitimize expensive purchases, ex: that a $330 dress is actually free. And while these segments are meant to be silly and relatable, there's concern the trend is sending women back 50 years.
💅 The first problem: It's called girl math. "I don't think it's funny at all," said Christina Gordon, CEO of the Women's Foundation of Boston. "It's proliferating a stereotype about girls and women that is inaccurate and unfair and offensive." The reality is, women are making 90% of the financial decisions in American households, outearning their husbands, and wield influence on over 80% of consumer spending. "Everyone gets to choose what they do with their money," she said. "Why are ours being put under a microscope?"
🛍️ Feminine = frivolous. "It seems there's sort of this societal judgment on products or services that are deemed 'more feminine' as being frivolous, requiring this mental gymnastics," said Danielle Piskaldo, the executive director of Women's Money Matters, a local nonprofit teaching financial literacy to low-income women. The virality of the trend just shows how pervasive this thinking is, offering women a way to validate their thought processes with each other.
🔑 And eliminating that judgment is key to prioritizing savings goals. Piskaldo reminds participants in her financial wellness workshops that, depending on one's situation, "frivolous" purchases like manicures or shoes may be a need versus a want. And when participants are clear on what they want, i.e., saving for a new couch or graduating from college, "you naturally are not wanting to do those [mental] gymnastics" at all because your eyes are on the prize.
🤑 Even stereotypical wants can have massive economic impact. The Barbie movie raked in over $1 billion at the box office this summer, and Taylor Swift's Eras Tour and Beyonce's Renaissance Tour are expected to gross over $2 billion each, providing a boon to local economies and prompting The Wall Street Journal to declare that "women own this summer."
☕ Long story short: As long as you're not blowing through your bank account on things you can't afford, you can relax on the mental money gymnastics. But yes, paying in cash does not make something free.
---
CITY
Quick & dirty headlines
Image: Craig F. Walker/Globe Staff
🤑 Tax-a-chusetts is finally getting some tax relief. After months of closed-door negotiations, state lawmakers said they've finally come to an agreement on a tax relief bill we've all been waiting for since 2022. The details are still secret, but the plan is to file and vote on the bill this week. That said, we can make a good guess as to what's inside. Both chambers' versions gave thumbs up to raising the deduction for renters and increasing the estate tax threshold, but it's unclear if businesses are going to get the tax breaks they've been asking for.
👀 BU's Center for Antiracist Research is in the spotlight for all the wrong reasons. The center, led by Dr. Ibram X. Kendi, the bestselling author of How to Be an Antiracist, laid off half of his staff last week, a perplexing move as the center had raised tens of millions of dollars in the wake of George Floyd's murder in 2020. Several employees have described a mismanaged, dysfunctional work environment that made it difficult to achieve the center's lofty goals. Now BU is looking into what exactly went wrong.
🥘 A Somerville staple is revamping from the inside out. After Facebook chatter that the beloved Rosebud American Kitchen & Bar was closing up shop, the new owners assured customers that, while they won't be closing for good, some big changes are underway. After taking on "huge, unsustainable losses" the last few months, they've decided to reimagine the concept, pivoting to "a fresh new menu infused with some Indian twists." They'll announce the closing and reopening dates soon. Keep up with the latest here.
🏈 The Pats finally won a game. It wasn't pretty, but a win is a win. The Pats beat the Jets 15-10 on the road, their 15th win in a row against the New York squad. QB Mac Jones finally got some wind in his sails with a spectacular 58-yard touchdown pass, and the defense allowed only two scoring drives in the entire game. The Pats nearly blew it on a last-second Hail Mary that merely slipped between the fingers of a Jets receiver, but again, we'll take it. Next week: The Cowboys. Onward!
---
THINGS TO DO
Weekday checklist
Image courtesy of Rev'd Indoor Cycling
⚡ Spin in da club. Big Night Live and Rev'd Indoor Cycling are hosting The Electric Festival tonight (think Coachella, but for cycling), where you can spin to your favorite club tracks. Body paint is highly encouraged.
👨‍❤️‍👨 Stop playing games and get back out there. Although it's OK to play some games, High Street Place is hosting a board game speed-dating event tonight where you can meet other Boston singles.
🤝 Continue your HHM celebrations in Brighton. Peka restaurant is hosting a Hispanic Heritage Month mixer at 6 p.m. Tuesday. Students, professionals, entrepreneurs, and cultural enthusiasts are all invited.
🌱 Get going on your green thumb. Buying plants can be pricey. So the Sasaki Foundation is throwing a free propagation party on Wednesday to jumpstart your plant parenthood.
👊 Kick it, hip-hop it, and finish it with a beer. Kick it by Eliza and Harpoon Brewery will collab on Thursday's Hops and Hip Hop Night for a workout with Harpoon beers, all set to a throwback hip hop soundtrack.
— Written by Claire Nicholas
---
ONE LAST THING
Gull Karma
Illustration: Emily Schario.
Karma has finally caught up with local seagulls terrorizing outdoor diners.
A pack of gulls sniffed out what they thought was a vat of French fries in Weymouth on Friday, but was actually just a truck carrying used cooking oil. But their bird brains weren't quick enough to know the difference, leaving 38 of them stuck in the truck where the oil soaked through their feathers, rendering them flightless.
Luckily, local hospitals from the New England Wildlife Center were able to save most of the gulls, and are still working to give the survivors a fighting chance. The clinics however, will smell of French fries indefinitely.
The center is asking for donations to help support the cost of extra fish, dish soap, and medications. So if you can find it in your heart to let go of that time a seagull stole your beach sandwich, you can donate here.
---
🐦 Thanks for reading! These photos from the clinic are the first time a seagull has looked marginally cute.
💃 Keep up with us @BostonBSide on IG, TikTok, and Twitter. Send comments and suggestions to [email protected].