The B-Side
This city pays people to throw parties 🤑
Plus: 🍆 State sex talk reboot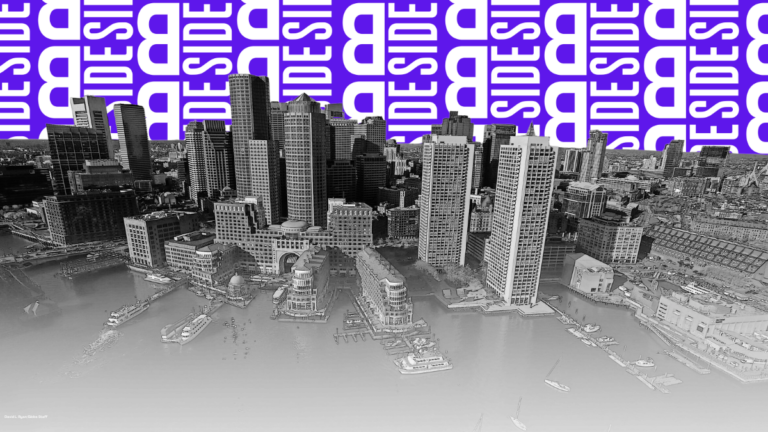 It's Hump Day, Boston!
😋 Here's a delicious Reddit thread to dig into: Locals shared their list of favorite underrated restaurants, and I bet there are some you've never heard of. I upvoted Buff's Pub in Newton. Their wings are *chef's kiss.*
👀 What's on tap today:
Sex talk reboot
Comfort Kitchen lovin'
MIT dunks on Harvard
Up first …
---
GOOD NEWS
Your September seretonin boost
Illustration: Emily Schario.
September hasn't ended, but these stories are worth waking up for.
From block parties to locals landing their first homes, here are five recent feel-good features to smile about:
🥳 Cambridge is paying residents to throw block parties. And applications have tripled. The city launched a pilot program earlier this year offering residents $200 grants to throw a neighborhood shindig as a way to connect the community. And boy, did it work. There have been 78 applications for block party permits already this year, up from 23 in 2022. And the pilot made national headlines: Fortune magazine highlighted it as one of the major reasons Cambridge landed at the top of its "50 Best Places to Live for Families" list.
🪴 Some Bostonians have quite the green thumb. Earlier this month, Mayor Wu announced the winners of the 27th Mayor's Garden Contest, awarding locals who have landscaped or planted flowers and trees around the city, helping to beautify Boston's neighborhoods. The categories spanned from the best vegetable garden, storefront, porches, yards, and community gardens, with first-place winners being entered into a drawing for two roundtrip flights anywhere from Boston. You can see pics of the gorgeous winning gardens here.
🏠 Stories about Boston's housing market aren't all bad. Globe correspondent Megan Johnson spent nearly three years competing for a slice of property in Mass.'s ultra-competitive housing market. And after being squeezed out, she set her sights on scoring an income-restricted unit through Boston's housing program. Johnson shares her tips on navigating the city's housing system that helped her land her slice of heaven in Eastie. A reminder that it is possible to buy a below-market home in Boston.
🎶 Local musicians are bringing orchestra music to homeless shelters. Shelter Music Boston has been performing at Boston-area shelters and substance abuse centers for years, and their recent series, "Songs of Life," was inspired by their audiences asking if they could play songs that mean something to them (like "Eye of the Tiger"). Although shelter clients aren't the traditional audience for classical music, artistic director Adrian Anantawan thinks that's kind of the point, as it can restore dignity and affirm our shared humanity.
🎨 An old bridge in Roslindale was transformed into a work of art. Here's your monthly dose of "locals coming together to make the town better:" The Blakemore Bridge over train tracks in Rozzie was a graffitied, rusty eye sore. So a group of residents, the city, and local businesses all chipped in to give it a much-needed facelift, covering the mess with colorful murals fit for an influencer. Here's what the bridge looked like before and after.
---
ADVERTISEMENT
TOGETHER WITH COLLEGEFEST
Calling all Boston-area college kids!
​​🌆 Back in Boston as a college student? If the answer is yes, and you're looking to win prizes and meet other Boston-based students, then CollegeFest is for you. From 11 a.m. to 5 p.m. on Sunday, October 1, Fenway will be transformed into a college haven, welcoming students back with a day of activities and prizes. Tickets are FREE, and can be reserved here.
---
CITY
Quick & dirty headlines
🐝 The birds and the bees talk is getting a reboot. State officials unanimously approved an updated sex education curriculum for K-12 students, the first changes in over 20 years (yikes). The new guidelines contain more inclusive language and go beyond the normal sex talk, including lessons on healthy decision-making and relationships, the impacts of social media, the difference between sexual orientation and gender identity, and sexual health. That said, it's still up to school districts whether and how they'll adopt any changes.
🏆 MIT can dunk on Harvard for the second year in a row. U.S. News & World Report's college rankings, a.k.a., what your type-A high school friend (me) obsessed over, just dropped their 2024 rankings, and Mass. schools once again made a strong showing. For the second year in a row, MIT beat Harvard for the No. 2 spot, forcing Harvard to share third with Stanford. So sad. Mass. also held down the fort on the liberal arts front, with Williams College and Amherst College ranking first and second, and Wellesley coming in fourth.
🥘 The New York Times is lovin' on a Dorchester restaurant. Comfort Kitchen in Upham's Corner just made the NYT's coveted list of "50 places in the U.S. we're most excited about," and got major kudos for their dishes and flavors that zigzag across countries, yet are still "captivating and coherent." We tried some of their menu earlier this year and were equally obsessed. In other restaurant news, Blue Ribbon Brasserie, an eclectic French restaurant, will open up shop in the old Eastern Standard space this fall, serving everything from foie gras to pu-pu platters.
🚇 October is gonna be a doozy for Red Line riders. On top of the already slated 16-day shutdown of the Ashmont branch, the MBTA just added a pair of weekend shutdowns to the maintenance-disruption list. Shuttle buses will replace service between Broadway and Ashmont on the Ashmont Branch and between Broadway and North Quincy on the Braintree Branch all day on the weekends of Sept. 30 and Oct. 7. Which also means the Kingston, Middleborough, and Greenbush Commuter Rail lines will see some changes. Here's the full list of disruptions.
---
ONE LAST THING
A slam dunk wedding
Image: Handout
You can't look at pictures of Marcus Smart's wedding without smiling.
Despite getting divorced from the Celtics earlier this year, the former Celtics star turned Grizzly tied the knot this past weekend with wife Maisa Hallum. And his nuptials made it feel like the band was getting back together as former teammates, including Jayson Tatum, Jaylen Brown, Derrick White, and other Celtics staff were in attendance.
The star of the show? This adorable picture of Joe Mazzula, Jason Tatum, and Brad Stevens posing like a group of 8th grade boys trying out Photobooth for the first time.
Congrats, Marcus! We'll miss you …
---
🖼️ Thanks for reading! Hang it in the Louvre.
🌅 The results are in: Nearly 80% of readers agree that Daylight Saving Time should be permanent, with one reader writing, "as an immigrant from Europe, I was fully unprepared for this to be one of the biggest shocks coming to live here." Trust me, even the people who've lived here their whole lives are still shocked every year.
💃 Keep up with us @BostonBSide on IG, TikTok, and Twitter. Send comments and suggestions to [email protected].