The B-Side
🎃 Your guide to Boston's Halloweekend
Plus: 🤑 Downtown's post-COVID battle continues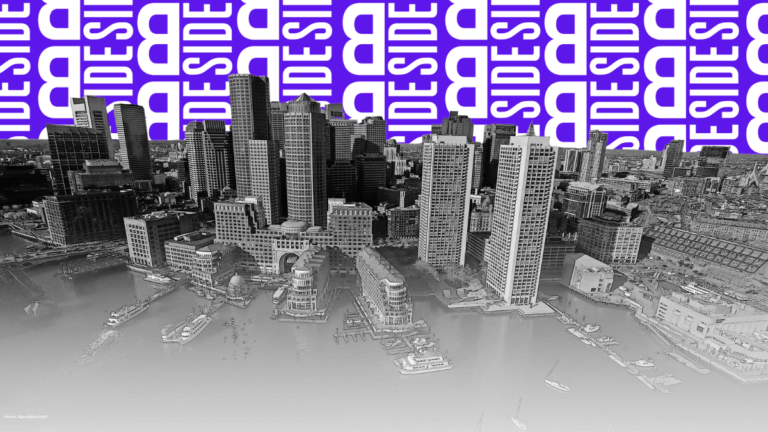 Happy Friday, Boston!
💜 The B-Side team is sending love to those in Lewiston, Maine. As a Lewiston/Auburn native, I understand just how shaken my hometown is. I am, too. For the most up-to-date info on the tragedy, make sure to follow the Globe's homepage. Their reporters are on the ground doing incredible coverage.
🌟 We always strive to be a splash of goodness in your inbox. So we hope the rest of this newsletter can provide some levity during these difficult moments.
👀 What's on tap today:
Leveling up downtown
New boulangerie? Oui!
The state ice cream
Up first…
---
HALLOWEEKEND
Boston's Halloween haunts
Illustration by Gia Orsino
B-Siders, it's officially Halloweekend. And if you're looking for some spooky things to do, look no further.
Let's boo this (sorry):
🕺 Hit the town for a good, old-fashioned Halloween party. You can get a great bang for your buck with a ticket to a bar crawl, and this costume crawl gives you access to many of the most popular downtown venues, like Scholar's and West End Johnnie's. But, there are so many more to choose from. For classic party vibes, check out the Sam Adams haunted brewery party for dancing and pumpkin carving, or hit up the Sil's Halloweekend festivities for costume contests, festive cocktails, and yes, $1 dollar hot dogs.
🎬 Catch a spooky movie. If you want to get into the spirit sans raging, head to one of the many Halloween-themed movie showings across the city. If you want something scary, you can see underground indie shorts at the ICA, for classics, (or cult classics), head to the Coolidge's many Halloween offerings, or catch a special screening of Hocus Pocus on the field at Fenway.
🎃 Do something a little untraditional. Like making adorable succulent pumpkin centerpieces in Cambridge, or, channeling your inner Van Gogh at this Somerville Halloween-themed paint and sip. Not so crafty? Head to Old South Church and hear some classic Halloween tunes in a candlelight concert, or head to Trident for a tarot card reading in front of an audience (now that's scary).
🐶 If you're more into howl-o-ween, there are a surprising (but very welcome) number of pup-themed parties. From full-on parties to pet parades with costume contests, your options are endless. Check them all out here. Don't have a pup but want to get in on the fun? Live vicariously through this list of Boston.com readers' pets all dressed up.
🏚️ Staying in your (haunted) house? We totally get it. For your chill(ing) night in, consider this Halloween-inspired cocktail recipe from Strega Italiano and pair it with a scary movie from this extremely comprehensive list by The Globe. Or for a more feel-good vibe, here's a list of family-friendly spooky movies. And if you do get out of the house, we suggest heading down Marlborough Street to see some fabulous decorations.
🍬 BTW: If you're taking anyone trick-or-treating this year, there's a guide for that, too.
— Written by Gia Orsino
---
ADVERTISEMENT
TOGETHER WITH SNOWBOUND EXPO
Got winter fever?
🏂❄️ We know just the cure. Snowbound Expo — the biggest snow sports event in the Northeast — is coming to the Boston Convention and Exhibition Center next weekend (November 3-5). With over 170 brands and resorts, a live rail-jam, and a lineup of famous faces like Shaun White, Lindsey Jacobellis and Ted Ligety in attendance, it's the best place to kick off snow season in style. Grab your FREE tickets now with code BSIDE (normally $16/day at the door) before they sell out!
---
CITY
Quick & dirty headlines
🏙️ Downtown keeps fighting the post-COVID battle. The Downtown Boston Business Improvement District announced Level Up Downtown, a new $2 million, three-year economic initiative aiming to revitalize the neighborhood as it continues to recover from the effects of COVID. The initiative's plans include attracting local, BIPOC-owned businesses to fill vacant storefronts, creating spaces for pop-ups, funding a contemporary public art program, and supporting efforts to improve the nightlife scene.
⛺ Things are about to change on Mass. and Cass. One day after the City Council approved Mayor Wu's plan to begin the removal of tent encampments along Mass. and Cass, she shared the details of how it'll go down. The removal process will begin Nov. 1, and has been preceded by providing individualized aid to the people living in the encampments, including alternative housing and services. About 100 beds in Boston shelters have been reserved in anticipation of the enforcement.
🎨 Two new MFA exhibits are coming in hot! First, opening on Nov. 4: Marking Resilience: Indigenous North American Prints is a new collection of 30 prints by Indigenous American and Canadian artists. Then on Nov. 11, Creative Spaces: The Photographer's Studio as Inspiration will open, providing visitors an inside look into photographer's rarely-seen studios. Get your tickets here.
🍕 Cambridge is serving up some mixed food news. Let's start with the bad:Kendall Sqaure's Commonwealth is closing Nov. 4 after 10 years of business, so head over there to grab those last meals. But in its wake, several new offerings are popping up: PRB Boulangerie is now open in Kendall Square, serving everything from baguettes, to breakfast sandwiches, and pizza. Plus, Gufo, a modern Italian spot in East Cambridge, will be expanding to brunch service on Saturday, with bites like bread pudding French toast and grilled mortadella benedict.
— Written by Gia Orsino
---
ONE LAST THING
A sweet state symbol
Illustration: Gia Orsino
As far as state desserts go, Mass. has a pretty solid list. We have our official state dessert, Boston Cream Pie (obviously); our state doughnut, Boston cream; and our state cookie, chocolate chip. There's just one thing missing: An official state ice cream.
But don't panic! A bill was introduced earlier this year to remedy the problem, designating cookies and cream as the Commonwealth's official ice cream flavor. It was scheduled to be discussed at a hearing on Tuesday, alongside several other options for new state designations.
I'm here to say that The B-Side fully supports the measure (as well as the one to designate the horseshoe crab as the state's official marine invertebrate).
— Written by Gia Orsino
---
🍦 Thanks for reading! I'm thinking about writing a bill to make The B-Side the official state newsletter.
🛩️ The results are in: Over 50% of readers agreed that we should limit short flights like Boston-to-NYC, but with one important caveat, which one reader put best: "but also please make Amtrak more affordable!!"
💜 Special shoutout to today's sponsor, Snowbound Expo, for supporting local journalism and making winter 2023 an already unforgettable experience.
💃 Keep up with us @BostonBSide on IG, TikTok, and Twitter. Send comments and suggestions to [email protected].