The B-Side
Trick-or-treat: Grown-up edition 😈
Plus: 🚃 Green Line drama continues…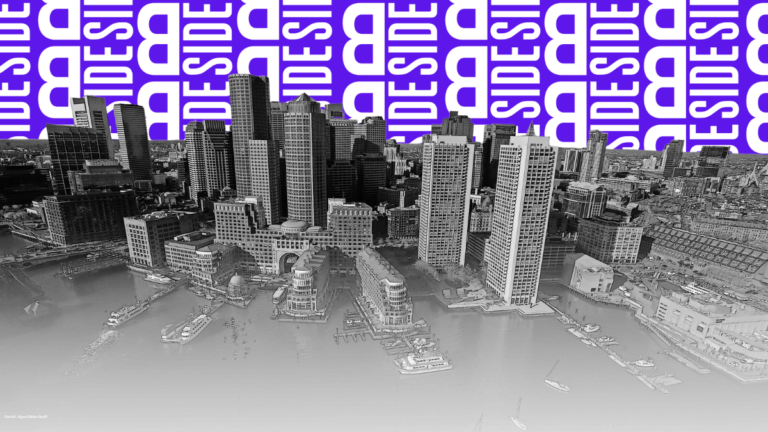 It's Tuesday, Boston.
🎃 Happy Halloween! Nothing says the end of October like snow. Just take a look at Sugarloaf Mountain in Maine. That pic could pass for mid-January.
👀 What's on tap today:
More Green Line drama
Cheap flights to Europe!
Boston's best Halloween costumes
Up first…
---
HALLOWEEN
Trick or treat yo'self
Illustration by Gia Orsino
Halloween falling on a Tuesday feels like a sick joke for adults: You're deep into the post-Halloweekend blues, you've got work or school the next day, and it's no longer socially acceptable to trick-or-treat with the youth.
So if you're looking to celebrate tonight without contracting the midweek scaries, here's how to Halloween like a grown-up:
🎤 If you want a night out, but minus the raging … The Painted Burro in Somerville is hosting a "beyond the grave" no-cover karaoke night honoring musicians who are no longer with us (think: Selena, Amy Winehouse, and Prince); Canton's Trillium Brewery is throwing a paint night party sans paint brushes for its glow-in-the-dark pour art event taught by a local artist Rahim Gray; and The Brattle in Cambridge has a few spooky showings of Donnie Darko and Evil Dead II.
🧙‍♀️ If you want to visit Salem without actually going to Salem … Head to Nash Bar & Stage downtown to watch two Boston singles go on a blind date in front of a live audience (yikes!) as part of the It's a Date's Boston comedy series. In addition to a night full of belly laughs, there will also be signature bloody drinks, local apothecary pop-ups, and booths offering psychic and spiritual readings from tarot to birth charts to mediumship.
🍷 If you already planned on having a nightcap … Jadu and Third Cliff Bakery are hosting a "Hi-Lo-Ween" party with wine, candy pairings, and high-brow takes on "low-brow" snacks (basically, gussied up junk food); you can get a Halloweeney craft cocktail with your ticket to Short Path Distillery's party (there will be free candy!); and if you want to capitalize on the discounted day-after sweets, Bonde Wine is hosting a candy and wine tasting class on Nov. 1.
📚 If your ideal Halloween night includes curling up with a book … The Central Branch of the Boston Public Library is hosting a free talk with author Richard Kearney on his book Salvagecovering Halloween's origins in Celtic traditions; there's a Halloween writer's night in Dorchester where you can write and share your own stories with the class; you can read Globe magazine's latest piece on the vampire panic that gripped New England in the 1800s; or take the Globe's Stephen King quiz to see if you're a superfan or dilettante.
---
CITY
Quick & dirty headlines
Image: Suzanne Kreiter\Globe staff
🏘️ The state's shelter system is almost at max capacity. Nearly 7,300 families were in the system as of Monday (the cap is 7,500).So to ease demand, the state is teaming up with the Dept. of Homeland Security the week of Nov. 13 to hold a work authorization clinic for migrants to expedite the process of moving families out of shelters and help them land on their feet. In addition to this giving migrants the right to legally work and earn money as their cases move through immigration court, it also creates a way for them to contribute to the tax base and take part in the housing market.
🚃 The latest in Green Line drama: power problems. After a slew of recent service disruptions, the MBTA needs to do some serious upgrades on the Green Line's overhead electrical system due to a mixture of poor maintenance and the need for new technology to catch potential weaknesses sooner. But when, how, and how much moolah it'll cost is still TBD. In more positive MBTA news: The Ashmont branch shutdown is officially over, and all of those speed restrictions are gone, improving travel times by 10 minutes, according to the MBTA.
🛫 These flight prices are scary low. Thinking about a European getaway? The low-cost airlinePLAY is offering flights from $99 between Logan and several major European cities for their Halloween sale through Nov 3. You can use the deals on flights through the spring, but valid travel dates depend on your destination, so make sure you check the website before making your plans. And if it all sounds a little too spooky to be true, read some reviews of PLAY here. For a $99 flight to Europe, you could put me in cargo for all I care.
☕ Wondering where the Dunkin' spiked coffees are? Me neither. But for the true stans, we'll tell you anyway: After their initial release, Mass Bay Brewing Company (which collabed with Dunkin' on the project), received complaints of a sour, off-flavor in the coffee varieties due to preservatives in the drinks, prompting them to withhold the second batch from the public. New batches will be made in a different location sans preservatives and they should be back on shelves in December. That said, you can still enjoy the spiked teas, which to my knowledge, taste just fine.
— Written by Gia Orsino
---
ONE LAST THING
Boston's best dressed
Image: Jonathan Wiggs /Globe Staff. Illustration: Gia Orsino
Bostonians did not disappoint this Halloweekend. People dressed up in costume classics, paid homage to local headlines, and just about everything in between.
In the MBTA's best look of the year, one group sported an extremely cute take on the different T lines (we especially love the Charlie Card belts); we loved this girl who made a dress entirely out of parking tickets; and on a slightly less topical note, we'd also like to shout out the surprising number of women who dressed like Founding Fathers.
And we'd be remiss if we ignored the truly unhinged Halloween decor, too. If you thought Bostonians would stop at just dressing as Taylor Swift, see this spooky Taylor Swift-themed decor, which included everything from gravestones for her worst exes' careers to pumpkins with the chiefs logo on it. And Barbie-mania made its way into the Back Bay. This weird-Barbie themed house (with a weird Barbie scarecrow) was our fave.
— Written by Gia Orsino
---
🎫 Thanks for reading! I wonder … how she got all of those parking tickets.
🥶 The results are in: 56% of readers said their favorite wintertime heating hack is relying on good, old-fashioned sweatshirts and blankets. One said, "I bought a child-sized wearable sleeping bag on clearance for $20. I am ready for the cold." Probably a sound investment.
💃 Keep up with us @BostonBSide on IG, TikTok, and Twitter. Send comments and suggestions to [email protected].