The B-Side
Healey's roster is almost ready to ball 💪
Plus: A Miss Mass. goes viral.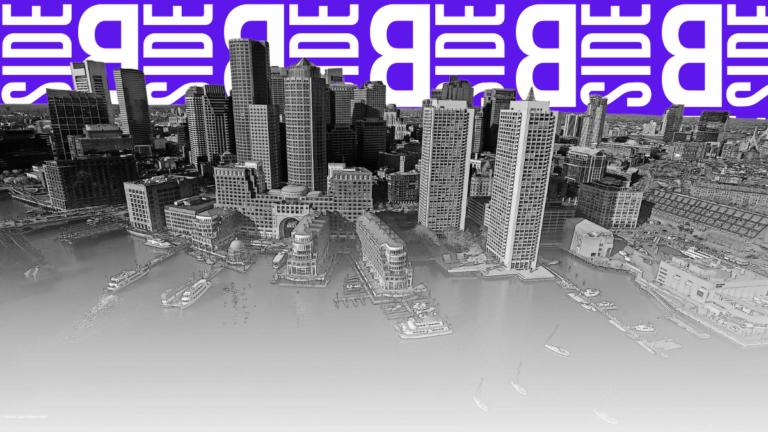 It's Monday, Boston.
🙌 It's also the last Monday of January, which means we won't have to experience this wretched combo for another 336 days. Woo!
👀 What's on tap today:
Demonstrations against police violence
One way to reduce traffic
A Miss Mass. goes viral
Up first…
---
POLITICS
Healey's team, assemble!
Imahe: Craig F. Walker/Globe staff, Healey administration; Illustration: Emily Schario
Gov. Maura Healey's cabinet is almost complete. And while you may not always hear about these folks in the news since they're busy behind the scenes, here's a quick snapshot of who's on the team, what they do, and which spots are left:
Current roster:
💵 Matthew Gorzkowicz, Sec. of Administration and Finance. He oversees the state's finances and spending.
🍎 Patrick Tutwiler, Sec. of Education. He oversees policy covering early education, the K-12 school system, and higher ed.
☀️ Melissa Hoffer, Chief of Climate (the country's first!). She's in charge of driving climate policy and ensuring that climate change is considered in all relevant decision-making.
♻️ Rebecca Tepper, Sec. of Energy and Environmental Affairs. A.k.a. Healey's top energy and environmental policy advisor. She also oversees the state's environmental agencies.
👔 Yvonne Hao, Sec. of Economic Development. She makes sure Mass. is a good place to do business. She's also the first woman and person of color to hold this role.
💻 Jason Snyder, Sec. of Technology Services and Security. He ensures the state's digital information is high quality and secure, and that people have access to the services they need.
🔐 Terrence Reidy, Sec. of Public Safety and Security. He oversees agencies and programs assisting in crime prevention and homeland security preparedness, and ensures the safety of residents and visitors.
💼 Lauren Jones, Sec. of Labor and Workforce Development. She's responsible for expanding workforce development opportunities, attracting new businesses to Mass., and supporting workers and employers.
🚇 Gina Fiandaca, Sec. of Transportation. The point person for implementing Healey's transit campaign promises (like electrifying the commuter rail and expanding fare-free buses).
🩺 Kate Walsh, Sec. of Health and Human Services. Responsible for managing the largest department in state government that covers everything from MassHealth to the opioid epidemic.
Vacant positions:
❓ Secretary of Verteran's Services. This will become a Cabinet-level role sometime in March. But for now, Cheryl Lussier Poppe, a Baker admin holdover, is serving on an acting basis.
❓ Secretary of Housing. This is technically a new position that came from Healey splitting up the Secretary Housing and Economic Development role.
---
CITY
Quick & dirty headlines
Image: Barry Chin/Globe Staff
🪧 Locals gather to protest police violence near and far. A vigil remembering the life of Tyre Nichols — a 29-year-old Black man who died after being brutally beaten by Memphis police officers — was held on the Common on Friday, followed by a protest outside the State House on Saturday. Mayor Wu addressed the crowd at "The Embrace" sculpture Friday, saying Nichols' death had effects far beyond Memphis, undermining public trust in police everywhere. Elsewhere on the Common, a crowd also gathered to protest the death of Sayed Faisal, a 20-year-old who was shot and killed by Cambridge police in early January.
🚘 Would you pay more to drive into Boston if it reduced traffic? Beacon Hill might look into it. The Greater Boston Chamber of Commerce is backing legislation calling for the creation of a commission to study ways to improve congestion — one of those being congestion pricing. Congestion pricing can take a few forms: increasing tolls during peak commuting hours, taxing drivers based on the miles they drive, etc. And it's definitely a polarizing issue. Despite calls to implement congestion pricing in the past, former Gov. Baker was always a "no," claiming it would hurt low-income residents the most.
🚍 So, about that MBTA bus redesign plan … There are some concerns. Brian Kane, the exec. director of the MBTA advisory board, told T overseers that communities are worried this bus redesign (which was approved last fall) won't actually happen due to lack of money and a lack of bus drivers. The plan isn't cheap, and the T has recently struggled to hire bus operators, which this redesign plan demands. And even if money and bus drivers weren't an issue, there's little faith that the buses would even run on time, given that 27% of MBTA bus trips were late as of Jan. 20.
---
ONE LAST THING
A Miss Mass. goes viral
Image: Whitney Sharpe on TikTok
What would you do if you saw your coworkers talking smack about you in a group chat?
If you're unsure, take note from former Miss Massachusetts Whitney Sharpe. Sharpe was recently on a work Zoom call when one of the vendors accidentally shared his team's group chat, revealing nasty and unfavorable comments about her. She recorded herself confronting them for their "locker room talk" and posted the video on TikTok, which now has over 12 million views.
Her only regrets? Calling the comments "locker room talk," instead of what it really was: sexual harassment.
---
👏 Thanks for reading! May you have the same energy as Sharpe heading into the work week.
💃 Keep up with us @BostonBSide on IG, TikTok, and Twitter. Send comments and suggestions to [email protected]