The B-Side
Can you guess what month it is? 💃
Plus: 👋 Bye bye, plastic bottles!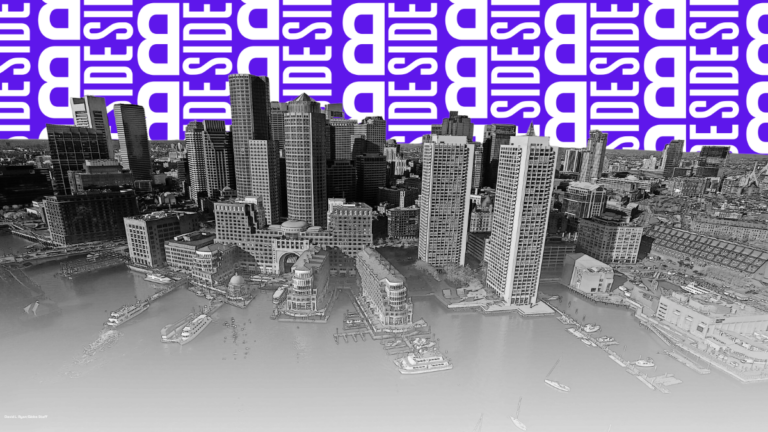 It's Tuesday, Boston.
🪴 Today is your chance to become a plant parent! Boston Cityscapes is giving away 1,000 free indoor plants at 500 Boylston St. starting at 9 a.m. It's first come, first served!
👀 What's on tap today:
Boston's new sports team
Bye bye, plastic bottles
$1,300 a night
Up first …
---
LATINX & HISPANIC HERITAGE MONTH
Vamos, celebremos!
Image courtesy of Veronica Robles. Illustration: Emily Schario.
¡Feliz Mes de la Herencia Hispana! Translation: Happy Hispanic Heritage Month!
This national holiday from Sept. 15 through Oct. 15 is all about celebrating the histories, cultures, and impact of those whose ancestors came from Spain, Mexico, the Caribbean, and Central and South America.
Here's how to celebrate around Boston:
CELEBRATE
💃 Take part in Boston's Fiesta en la Plaza. The City of Boston and Cultural Ágora's are putting on several free events this month at City Hall Plaza celebrating Latin culture, dance, music, and film. This Friday, there will be live music and poetry from Yara Liceaga and Fabiola Méndez. On Sept. 23, you can learn to Salsa and enjoy performances Clave & Blues, a local Cuban and Jazz band. And on Oct. 5, you can watch Latinx films with CineFest Latino Boston. See the full event lineup here.
🥳 Throw down with Mayor Wu tonight. If you don't have plans this evening, now you do! Mayor Wu is throwing a Latinx Heritage Month Celebration Party at City Hall Plaza from 4 to 7 p.m., complete with music, dancing, and food. Tons of local organizations will also have tables at the event, offering resources and other info.
LEARN
🎥 Take in a film at CineFest Latino Boston. This first annual film festival is all about highlighting stories by and about Latinos, aiming to break stereotypes and unpack the issues impacting the Latinx community. You can catch one of several narrative and documentary features at the Coolidge, the Emerson Paramount, the MFA, and City Hall Plaza through Oct. 4. Here's the festival's official trailer (it looks awesome).
🎨 Hit up the MFA for Latinx Heritage Night. For just $5 this Thursday from 5 to 10 p.m., the MFA will be hosting an evening filled with live music, performances, discussions about Latinx representation in the arts, and a watercolor landscape activity. Dancing is highly encouraged!
📚 Browse the BPL's Vida Latina booklist. Featuring over 100 titles, this list compiled by staff librarians across BPL branches focuses on the cultures, histories, and experiences in the Hispanic and Latinx community. Along with the booklist, the library will also be hosting several related events, including author talks and lectures, film screenings, book groups, and arts and crafts workshops. As always, they're free.
SUPPORT
🥘 Put your money where your mouth is. Boston.com has a list of over 65 Hispanic-owned restaurants and businesses around Boston, including the Purple Cactus in JP, Rincon Mexicano in Somerville, and Tambo 22 in Chelsea. It's a great reminder of the spots you already love while adding some new ones to your check list.
🍹 Buy a drink to support a good cause. If you buy a drink (or a bracelet) at one of the Seaport's Latin-owned businesses through Oct. 15, they'll donate $1 to Sociedad Latina, a local nonprofit empowering young people to be community leaders. You can see the full list of eligible items here.
---
CITY
Quick & dirty headlines
The managing partners of the team's new ownership group. Image: Erin Clark/Globe Staff.
⚽ Boston's women's soccer: "We are so back." The National Women's Soccer League just gave the greenlight to expand the league's franchise. Translation: Boston's is getting a new women's soccer team in 2026. Boston's last professional women's soccer team was the Boston Breakers, who were dumped from the league in 2018. But given the attention on women's soccer, there's hope this new team will build a more stable fanbase. Plus, you won't have to travel to Foxborough to watch: They'll play at White Stadium in Franklin Park.
♻️ Mass. state agencies are kicking plastic bottles to the curb. Here's a piece of local news that'll make you proud: Gov. Healey plans to sign an executive order on Thursday banning state agencies from buying single-use plastic bottles, making Mass. the first state to do so (the state legislature has been dragging its feet on this for years). In the same executive order, she also plans to set biodiversity conservation goals over the next 30 years, as there are 432 native species to Mass. that are at risk, or may become at risk, of extinction. Stay tuned.
🗳️ Today is National Voter Registration Day. Like I've said: If you're a four, being registered to vote makes you a six. From noon to 4 p.m., the Central branch of the Boston Public Library is giving you the chance to up your ranking today by helping folks register to vote, check their registration, and meet some of Boston's election officials. Remember: You need to be registered at least 10 days before any election in Mass., so if you plan to vote in Boston's City Council election, or any other local election on Nov. 7, Oct. 28 is your deadline.
☀️ We've got good and sad weather news … Let's start with the good: After Hurricane Lee and a textbook dreary Monday (beware the sewage discharge), we're in for a gorgeous stretch of weather this week. And temps are set to drop to Gilmore Girls watching weather by the last week of September, with highs in the 60s. That said, as temps fall, so will our daylight. For the next nine days, we'll have the fastest daylight loss of the entire year, with the gap between sunrise and sunset growing. A sad reminder that 4:30 p.m. sunsets are just weeks away.
---
ONE LAST THING
One pricey hotel
Image: Handout
Tired: Zillow lurking. Wired: Hotel lurking.
If you've run out of seven-figure listings to fantasize about on your weekly Zillow doom scroll, may I introduce you to Boston's newest hotel: Raffles Boston.
The Back Bay locale of this ritzy Singaporean hotel chain opened last week, and just like every kind of living in this city, it'll cost you … $1,330 per night, to be exact.
At least that's the going rate for their "opening experience," which includes breakfast for two, butler service, and a "premier room" with a marble bathroom. Other bougie amenities include a speakeasy in the sky and restaurants from Michelin-starred chefs, a far cry from the stale continental breakfast you get with your stay at La Quinta.
I highly encourage you to stalk their IG here. It makes other luxury Boston hotels look like dumps.
---
😅 Thanks for reading! Suddenly, the $500 a night at the Fairmont Copley Plaza seems reasonable.
🍁 The results are in: Mount Auburn Cemetery is the go-to leaf-peeping spot around Boston for B-Side readers. And as someone who took a hot girl walk there nearly every day during COVID, it has my endorsement.
💃 Keep up with us @BostonBSide on IG, TikTok, and Twitter. Send comments and suggestions to [email protected].