The B-Side
How these new state laws will impact you 🤑
Plus: Boston Calling's headliners.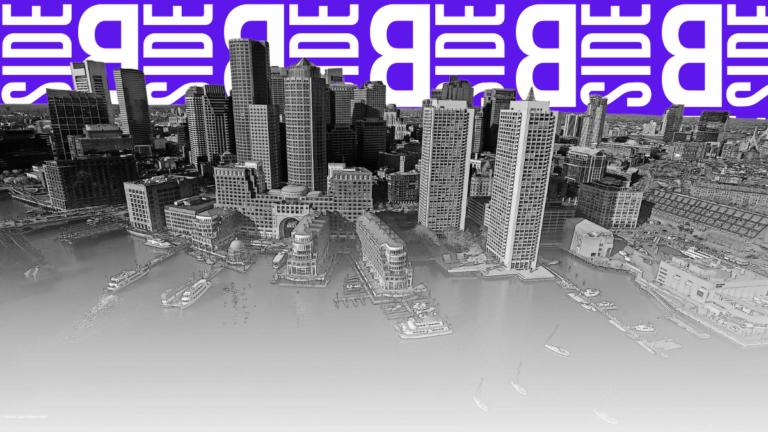 It's Hump Day, Boston.
🥵 Pop quiz! Which celebrity said she got weak in the knees when Tom Brady walked into her trailer? Hint: Not Gisele. But the answer might surprise you.
👀 What's on tap today:
Boston Calling headliners
The shaky future of new housing
Ben Affleck will take your order
Up first…
---
POLITICS
New year, new laws
Image: David L. Ryan/Globe Staff
A new year means new Mass. laws. So here's a taste of what's going — or already gone — into effect this month and what to keep an eye on (spoiler: they all have to do with $$$):
Minimum wage
Shot: The state's minimum wage is officially $15 — one of the highest in the nation.
Chaser: Today's $15 gets you only as far as $12.70 did in June 2018, according to the U.S. Bureau of Labor Statistics. It sounded like a lot of money when lawmakers greenlit upping the wage in 2018. But not in today's economy.
However, Gov. Maura Healey seems open to adjusting the minimum wage to keep up with the cost of living, so we may see more conversations about bumping it again later this year.
Fair Share Amendment
Shot: Massachusetts residents making over $1 million in taxable income will now pay an additional 4% surtax on their income over $1 million (tbt to Question 1).
Chaser: The amendment could still be tweaked. Secretary of State Bill Galvin said he plans to file legislation that would exempt some longtime homeowners from paying the surtax when selling their primary house. He also said he will propose creating a trust to guarantee that a chunk of the new tax revenue will go toward education.
Sports betting
Shot: In-person sports betting is set to go live in Mass. at Encore Boston Harbor, Plainridge Park Casino, and MGM Springfield on Jan. 31, just in time for Super Bowl Sunday.
Chaser: The gambling software used at the casinos still has to be tested, then pass a verification test. The testing will begin next week, so fingers crossed it all goes smoothly.
---
TOGETHER WITH SOFAR SOUNDS
Wanna hang with The B-Side team?
Image: Kevin Holliday, Sofar Sounds
🥳 It's your lucky day. We're putting on a concert with Sofar Sounds in Southie at 7:30 p.m. on Jan. 19. The catch? You won't know who's performing or where the performance is until 36 hours before the show. So if you like music and surprises, this one's for you. Get your tickets here (they're only $24). Can't wait to meet you!
---
CITY
Quick & dirty headlines
Image: Nathan Klima for The Boston Globe
🎸 Foo Fighters, The Lumineers, and Paramore will headline Boston Calling. These renowned acts will top an incredible lineup of over 50 performers this Memorial Day weekend, including big names like Alanis Morissette, Niall Horan, Maren Morris, and Bleachers. Twenty artists with local roots will also be making an appearance, including "Stick Season" singer Noah Kahan and Conn. native Chelsea Cutler. Presale starts tomorrow at 10 a.m. for all ticket types. You can sign up for presale access here.
🪧 Hundreds of protesters gathered in Cambridge on Monday, demanding answers from the city after Sayed Faisal, a 20-year-old UMass Boston student and Cambridge resident, was fatally shot by police last week. Police say they responded to a report of a man jumping out of an apartment window with a knife on Jan. 4, claiming that Faisal was fired on after he approached responding officers with the knife and after a "less-than-lethal sponge round" failed to deescalate the situation. The Middlesex County District Attorney's Office is now investigating the shooting with Cambridge officials promising to be transparent as more details surface.
🏢 Last year was a slow one for housing approvals in Boston.And given the shaky economy, rising interest rates, historically high construction costs, and the Wu admin's stricter affordable housing requirements, some developers say this year could be even slower. However, the Wu admin may be willing to help out developers, floating potential tax incentives and streamlined permitting for projects that incorporate "resilience, affordability, and equity" — translation: city priorities.
---
THINGS TO DO
If it's free, it's for me
Gif: Spongebob via Giphy
👀 Get a sneak peak at Nubian Markets, a new food and community hub focused on the African diaspora that's opening in Roxbury this year. They're welcoming people in to sample their food offerings and tour the new space. FREE | Thursday, Jan. 12, 5 to 7 p.m
🤫 Party in peace at Porter Square Books' Silent Reading Party. Read quietly and snack on refreshments with fellow book lovers. FREE | Thursday, Jan. 12, 6 p.m.
🎸 Catch a free concert at La Brasa presented by ONCE. This week's performer is Pat of Jane Doe. You can watch Bellows performing on Jan. 26. FREE | Thursday, Jan. 12, 8 p.m.
🌴 Watch a tropical-themed ice skating show at 401 Rink. FREE | Saturday, Jan. 14, 7 p.m.
🏔 Take a trip to a national park. Admission fees are waived on Dr. Martin Luther King Jr. Day. Here's a look at New England parks that will have their fees waived. FREE | Monday, Jan. 16.
---
ONE LAST THING
Ben Affleck's new gig
Image courtesy of Lisa Mackay
Who's that at the Dunkin' drive-thru window? Ben Affleck, of course.
The actor and Dunkin' enthusiast was spotted working at the Medford and Revere locations of his beloved coffee chain yesterday. Lucky local Lisa Mackay snapped a pic of Affleck at the Medford location in full Dunkin' regalia, donning an "America runs on Dunkin'" tee, a headset, and an iced coffee in hand.
While Dunkin' didn't respond to a request for comment from Boston.com as to why Affleck was behind the counter, some speculate a Super Bowl ad may be in the works.
And before you ask, yes, J.Lo was on scene, too.
---
🥐 Thanks for reading! Eater just released their list of the hottest new bakeries around Boston and the Bōm Dough from Bōm Dough (yes, the pastry and bakery share a name) looks incredible.
💃 Keep up with us @BostonBSide on IG, TikTok, and Twitter. Send comments and suggestions to [email protected]