The B-Side
How to celebrate Black History Month 😋🛍️🎥
Plus: More local layoffs.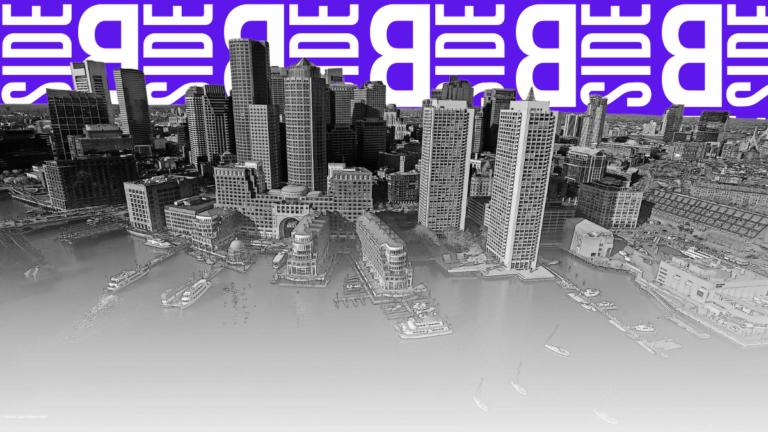 It's Wednesday, Boston.
🐰 It's also the first day of February. Rabbit! Rabbit! Rabbit!
👀 What's on tap today:
HubSpot layoffs
Cloudiest. January. Ever.
10 miles west of Boston
Up first…
---
COMMUNITY
Celebrate Black History Month like a local
Images: Blake Nissen for The Boston Globe, Jonathan Wiggs/Globe Staff; Illustration: Emily Schario
Today marks the first day of Black History Month. And while celebrating Black history isn't just reserved for February, here are a few ways to honor the incredible contributions the Black community has made across the country and in our own backyard this month:
😋 Try the Boston Black Restaurant Challenge. The initiative, launched in 2018, encourages locals to visit at least four Black-owned restaurants in February — and I wouldn't really call it a "challenge" given that you have over 60 delicious spots to pick from. Bred Gourmet, Comfort Kitchen, MIDA, and Darryl's Corner Bar + Kitchen are on my list. And I'll also plug to Clarke's Cakes & Cookies in Dorchester as a place to get local sweets for your sweet this V-Day.
🛍️ Support Black-owned businesses. If you're partaking in the Boston Black Restaurant Challenge, you're already there. But if you're not a huge foodie, here's a running list of Black-owned businesses in Greater Boston. Not to belabor the Valentine's Day theme, but Black Owned Bos will host a "Spread Love" market at Time Out Market this and next weekend, too.
📚 Read books by Black authors. The Boston Public Library just released its "Black is …" booklist for Black History Month, featuring 75 books published in the last year exploring the African American experience. You can check out the whole list here (and check out the book online while you're at it).
🎥 Engage with Black art and history. The Museum of African American History has an exhibit on Boston's Jazz scene and the MFA's "Touching Roots" exhibit showcases artwork honoring ancestral spirits and Black legacies. But you don't just have to go to a museum. The Boston Globe will host a Black History Month Film Festival that you can view from the comfort of your own couch.
---
CITY
Quick & dirty headlines
Lane Turner/Globe Staff
📉 HubSpot joins the tech layoff train. The Cambridge-based software company announced it would cut 7% of its workforce (about 500 people) on Tuesday. Like other tech companies, HubSpot over-hired during the pandemic to deal with a flood of new business, but now their growth is expected to slow by 20% in 2023. HubSpot has consistently been ranked one of the top places to work by The Boston Globe, and even during times of layoffs, you got to respect how they treat their employees: Everyone who lost their job will get five to seven months of severance, extended medical benefits, equity vesting, and their company laptop.
☁️ Record-breaking January weather. January brought us plenty of weather firsts, but not ones you'd probably expect. This January was the cloudiest on record, which I hadn't even realized until the sun hit my face on Tuesday and I briefly felt euphoria. And all those clouds brought tons of rain, with some parts of the state getting over 10 inches last month. The only thing January was short on was snow, with only 7.6 inches in Boston this winter, the lowest total to this point on record.
✈️ Logan's largest airline comes in last. That's right, The Wall Street Journal named JetBlue, Logan's largest carrier, the worst airline in America. Again. Delta, on the other hand, was No. 1 for the second year in a row. The Journal ranks airlines based on metrics like on-time arrivals, canceled flights, and mishandled baggage. JetBlue scored the worst on extreme delays and two-hour tarmac delays. The airline's only bright spot was involuntary bumping, where it came in fourth. I guess free Wi-Fi and having the most legroom in coach only gets you so far.
🌮 What's the best Mexican food in Mass.? You might want to start with Taqueria El Amigo in Waltham. The spot has been open for less than two years and just made Yelp's list of Top 100 places to eat in the U.S. in 2023. What should first-timers order? Enchiladas, according to co-owner Carlos Timoteo. At least that's his favorite item on the menu. I just gotta say: The Boston-area food scene has been great for a long time and I'm so glad it's finally getting the recognition it deserves.
---
ONE LAST THING
10 miles west of Boston
Image courtesy of HBO
What's 10 miles west of Boston? Um … Waltham? Well, if you're the showrunner of HBO's new hit show, "The Last of Us," you clearly have a different idea of what MetroWest looks like.
For context, the post-apocalyptic series is set in Boston's quarantine zone, a.k.a. the North End, where characters travel in and around the area. But when Twitter users saw a shot of what looked like a forest in the Canadian Rockies with the text "10 miles west of Boston" on screen, they had a field day.
Some of my favorite responses were: "It's called Newton Highlands for a reason," and "The problem, of course, is that 10 miles west of Boston there has to be at least one Dunkin' Donuts visible in this much terrain."
---
😤 Thanks for reading! The only people allowed to make a mockery of Boston geography live on the Roxbury-South End-Fenway-Back Bay line. I don't even know when it starts and ends.
💃 Keep up with us @BostonBSide on IG, TikTok, and Twitter. Send comments and suggestions to [email protected]